Image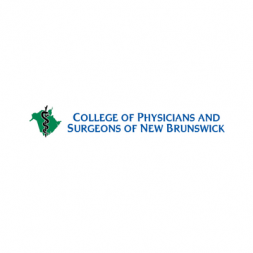 Bilingual Executive Assistant
Rothesay, NB
Reference #HL-16415

We are pleased to be partnering with the College of Physicans and Surgeons of New Brunswick (CPSNB) looking to bring an Executive Assistant to their team in Rothesay, NB.

Reporting to the Registrar, the Executive Assistant assists the Chief Executive Officer and also the other college staff by providing administrative support to ensure efficient operations within all departments. You will ensure that all administrative duties are completed accurately, delivered with high quality and in a timely manner.

Responsibilities will include:
Preparing agendas, minutes, and other documents for meetings of the Board of Directors and Committee meetings

Manage logistical aspects of Board of Directors and Committee meetings; calendar invites, meeting room bookings, AV requirements, catering and attendance lists

Record, compile, transcribe and distribute minutes of meetings, follow-up action items and Board of Directors highlights as required

Primary point of contact for Board members

Support the Board Chair and the President with administrative duties where requried

Work closely with the CEO to ensure proper procedures and administrative protocols are followed and to ensure sufficient support is in place and that Board meetings run smoothly

Manage and maintain calendars, including that of the CEO, schedule and coordinate meetings, appointments and travel arrangements

Develop, prepare and modify documents including presentations, correspondence, reports, drafts, memos and emails

Other related duties as assigned

The ideal candidate will possess:
Fluently bilingual (English/French) is required

Postsecondary education or equivalent years of relevant experience

5+ years of administrative experience

Any equivalent combintion of education, training and experience determined to be acceptable

Strong literacy and basic accounting experience

Excellent organizational skills with the ability to prioritize and meet deadlines

Outstanding communication skills

Working knowledge of data analysis and performance/operation metrics

Advanced use of MS Office

If you are a self-motivated professional looking for a role in a fast-paced work environment, this is a great opportunity for you! Connect with us for more details or apply now.

To express interest in this opportunity please apply online by clicking "Apply Now" below.
For more information about this exciting opportunity please contact Heather Labucki, Partner, or Sara Morey, Consultant, at smorey@kbrs.ca. If you require accommodation to participate in the recruitment process, please let Sara Morey know.

Meridia Recruitment Solutions connects leading organizations with top talent by building strong relationships and creating ideal matches with candidates because we are only successful when you are. We appreciate your interest in this opportunity.

To learn more about Meridia Recruitment Solutions, our job opportunities, and career advice we invite you to explore our site and subscribe for career alerts.

Adjointe ou adjoint de direction bilingue
Rothesay (N.-B.)
Référence #HL-16415

Nous nous associons avec plaisir au Collège des médecins et chirurgiens du Nouveau-Brunswick (CMCNB) qui cherche à intégrer une adjointe ou un adjoint de direction à son équipe de Rothesay, au Nouveau-Brunswick.

À ce titre, relevant de la registraire, vous devrez assister la direction générale et le service chargé des négociations et de la rémunération des médecins en fournissant le soutien administratif nécessaire pour assurer l'efficacité de leur fonctionnement. Vous veillerez à ce que toutes les tâches administratives soient accomplies avec précision et qualité dans les délais impartis.

Les responsabilités:
Préparer les ordres du jour, les procès-verbaux et la documentation pour les réunions du conseil d'administration (CA) et des comités.

Gérer les aspects logistiques des réunions du CA et des comités : invitations au calendrier, réservations de salles de réunion, besoins audiovisuels, services de traiteur et listes de présence.

Enregistrer, compiler, transcrire et distribuer les procès-verbaux des réunions, les suites à donner et les points saillants du CA, selon les besoins.

Servir de principal point de contact auprès des membres du CA.

Soutenir la présidence du CA et la présidence dans leurs tâches administratives, s'il y a lieu.

Collaborer étroitement avec la direction générale pour veiller au respect des procédures et des protocoles administratifs pertinents et assurer un soutien suffisant pour le fonctionnement efficace du service et le bon déroulement des réunions du CA.

Gérer et tenir les calendriers ou agendas, y compris celui de la personne responsable, en plus de programmer et coordonner les réunions, les rendez-vous et les déplacements.

Établir, préparer et modifier des documents, notamment des présentations, de la correspondance, des rapports, des projets, des notes de service et des courriels.

Accomplir d'autres tâches connexes, selon les besoins.

Les exigences:
Maîtrise des deux langues officielles (anglais-français)

Formation postsecondaire ou années équivalentes d'expérience pertinente

Plus de cinq années d'expérience administrative

Toute combinaison équivalente d'éducation, de formation et d'expérience jugée acceptable

Solides connaissances linguistiques et de la comptabilité de base

Excellent sens de l'organisation et capacité à établir des priorités et à respecter les échéances

Compétences remarquables en communication

Connaissance pratique de l'analyse des données et des indicateurs de rendement et de fonctionnement

Utilisation avancée de MS Office

Vous êtes une personne professionnelle et motivée qui souhaite tenir rôle conséquent dans un milieu de travail dynamique, ce poste est pour vous! N'hésitez pas à nous contacter pour en savoir plus ou présenter votre candidature.

Pour manifester votre intérêt pour cet emploi, postulez en ligne en cliquant sur « Postuler maintenant » ci-dessous.
Pour obtenir des renseignements sur ce poste passionnant, contactez Heather Labucki, associée, ou Sara Morey, consultante, à smorey@kbrs.ca. Si vous avez besoin de mesures d'accommodement pour participer au processus de recrutement, informez-en Sara Morey.

Meridia Recruitment Solutions met en relation des organisations de premier plan avec les meilleurs talents possible par le truchement de relations solides et de correspondances idéales pour les candidats, car notre succès dépend du vôtre. Merci de votre intérêt à l'égard de cette occasion d'emploi.

Pour en savoir plus sur Meridia Recruitment Solutions, ses possibilités d'emploi et ses conseils en matière de carrière, nous vous invitons à explorer notre site et à vous inscrire aux alertes-emploi.