Image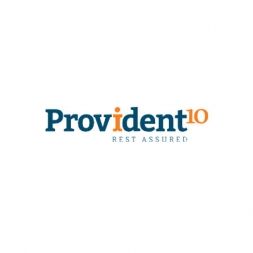 Quality Assurance Analyst
Industry
Accounting & Finance
Administration
Government
Information Technology
Location
Newfoundland and Labrador
Apply Now
Quality Assurance Analyst
Provident10
St. John's, NL
Reference #NH-16365
Our client, Provident10, is the organization responsible for managing primary public sector pension funds in Newfoundland and Labrador. Recognized as one of Atlantic Canada's Top Employers for 2022, Provident10 is proud to govern the largest pension plan in the region with 55,000 members. Since their formation in 2015, they have built a truly best-in-class organization through recruiting talented people who share their vision. They are a sought after employer that provides an essential service to the province. On their behalf, we are seeking a Quality Assurance Analyst to join the Provident10 team in a new and exciting role.
This role will assist in informing public pension plan recommendations and in shaping policy and decision making to benefit members and the investments being made on their behalf by performing effective audits and executing quality assurance practices and procedures. With keen attention to detail and the ability to dive deeper into pension administration and audit information and policy, you will have the opportunity to elevate the level and quality of service while helping the organization grow. Technical aptitude coupled with a proactive, solutions-driven approach are essential for success in this role.
This is a full-time, permanent position located in St. John's, NL that offers a hybrid work model.
Your key activities will include:
• Ensure all necessary information and documentation are maintained on the pension administration system for active members through audit and review, following up with appropriate team member to resolve.
• Apply knowledge of legislation, regulations, and established procedures to determine issues, problems, omissions, and discrepancies.
• Ensure processes, as outlined in the quality assurance plan, are followed with the ability to find, and dig into discrepancies.
• Maintain a log of all errors, omissions and discrepancies identified that require correction and bring forward solutions to elevate the policy standards.
• Provide information and communicate any discrepancies identified for the files they have processed and forwarded for verification.
What you'll bring to the role:

• Strong analytical and problem-solving skills.
• Effective interpersonal and communication skills.
• High level of detail orientation and accuracy.
• University Degree or College Diploma or equivalent. CEBS, PPAC, CBP would be considered assets.
• Prior experience with implementing new systems, testing methodologies, quality reviews, data integrity is an asset.
• Previous experience with public sector or multi-employer pension plans would be an asset.
• Strong organizational and time management skills with the ability to establish and shift priorities.
• Ability to maintain positive relationships with all customers and stakeholders.
• Proficiency in MS Office Suite (Word and Excel).
Completed applications can be submitted by selecting the "Apply Now" button below. For more information, contact Krista Power at kpower@kbrs.ca. If you require accommodation to participate in the recruitment process, please let us know.
Meridia Recruitment connects leading organizations with top talent by building strong relationships and creating ideal matches with candidates because we are only successful when you are. We appreciate your interest in this opportunity.
To learn more about Meridia Recruitment, our job opportunities, and career advice, we invite you to explore our website: www.meridiarecruitment.ca. For information on opportunities with our parent company, Knightsbridge Robertson Surrette, visit www.kbrs.ca.