Image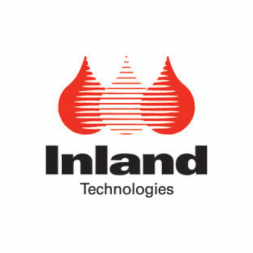 Financial Analyst
Truro, NS
Reference # HL-16351

Recognized as one of Canada's Best Managed Companies and a member of the Bragg Group of Companies, Inland comprises Inland Technologies, Integrated Deicing Services and Quantem Aviation Services with operations throughout Canada and the United States as well as the United Kingdom and Switzerland. Inland is proud to recently have been awarded a Bronze medal in recognition of sustainability achievement through EcoVadis. EcoVadis is known to be one of the world's most trusted business sustainability ratings.

Inland Technologies is a full-service airport environmental compliance and ground support specialist. Inland offers a range of airport environmental services including spent aircraft de-icing fluid collection, glycol recycling, and stormwater management. Their Fluids Division is an aircraft de-icing fluid manufacturer and industrial glycol supply provider.

Integrated Deicing Services (IDS) provides deicing and anti-icing services to their air carrier clients. While maintaining greater than industry standards for safety and efficiency, IDS provides high-quality cutting-edge technology which minimizes chemical consumption and maximizes efficiency.

Quantem Aviation Services is a premier aviation support provider specializing in ground handling, cargo and mail operations, and passenger services.

We are pleased to partner with Inland in the search for a Financial Analyst to join their growing team in Truro. The Financial Analyst supports the Manager, Financial Planning & Analysis in the preparation of cost builds, budgets and forecasts, and is primarily responsible for the Inland divisions in Canada (ITC) and the United States (ITI).

Responsibilities will include:
Primary analyst for Inland Technologies Canada (ITC) and US (ITI)

Prepare and facilitate costs builds for new business, working with sales and operational management incorporating historical trends, breaking out fixed and variable components

Prepare the annual budget for Inland Technologies Canada (ITC) and US (ITI), ensuring upload of final product into accounting GLs

Prepare forecasts/projections with inputs from sales and operations, making adjustments for actual results

Month end review/analysis of company financials and variance analysis for management

Support accounting prior to close reviewing actuals for inconsistencies and contractual requirements and billing purposes

Monthly reporting of metrics to management and developing new metrics as determined

Work cooperatively with all team members and external stakeholders involved in the completion of assigned duties

Perform/complete other additional projects, duties, and assignments as required and/or by request

The ideal candidate will possess:
Minimum of 5 years of experience and a bachelor's degree in finance or equivalent combination of education and experience

Expert computer skills with working knowledge of Microsoft programs (Outlook, Word and Excel)

Experience with financial systems in use at Inland, including Sage accounting and Agiloft, would be considered an asset.

Valid Passport and eligibility to travel internationally

Strong analytical ability and experience developing data driven metrics

Excellent verbal and written communication skills

Ability to maintain accuracy and meet deadlines and must be detail-oriented and organized with the ability to prioritize

Strong customer service and interpersonal skills

Position continually requires demonstrated discretion, tact and diplomacy

Must be able to work in a fast-paced environment with demonstrated ability to juggle multiple competing tasks and demands

We are searching for a self-starter who is committed to providing the highest level of financial and analytical support to an organization where customer service, innovation, and continuous improvement and safety is at the forefront of everything they do. If this sounds like you, connect with us for more or apply now!

To express interest in this opportunity please apply online by clicking "Apply Now" below:
For more information about this exciting opportunity please contact Heather Labucki, Partner, or Jason Ozon, Consultant, at jozon@kbrs.ca. If you require accommodation to participate in the recruitment process, please let Jason Ozon know.

Meridia Recruitment Solutions connects leading organizations with top talent by building strong relationships and creating ideal matches with candidates because we are only successful when you are. We appreciate your interest in this opportunity.

To learn more about Meridia Recruitment Solutions, our job opportunities, and career advice we invite you to explore our site and subscribe for career alerts.