Image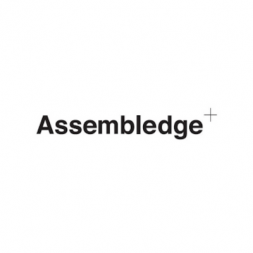 Studio Director
Los Angeles, CA
Reference # TP-16344

Our partner, Assembledge+, is a full-service architecture firm specializing in custom residential and commercial work. A Los Angeles based studio, their approach to architecture is situated within contemporary modern design, particularly rooted in the Southern California tradition and climate.

Throughout the years, Assembledge+ has received numerous awards for its projects, including AIA|LA, the Los Angeles Business Council Housing Honor Award, and the Southern California Development Forum Award. Their work has been featured in numerous national and international publications such as Architectural Digest, Dwell, Elle Decor, and the New York Times. LA Architects included Assembledge+ in their 2022 list of "the Best Residential Architects in Los Angeles."
David Thompson, the founding principal of Assembledge+, has made it a priority to produce this quality architecture in a design studio that likewise exemplifies a quality working environment. The team takes pride in focused, mutually supportive work, good relationships, and reasonable time commitments. Apart from meals, they have done watercolors at the Hollyhock House and have made workday excursions to places like the Broad Museum, Case Study House #22, and the Sheats-Goldstein Residence.

Assembledge+ is currently seeking a motivated and enthusiastic Studio Director to manage and lead the design studio in Los Angeles, CA. This position demands a particularly well-rounded architect in four general spheres:

1. Embrace of quality design with an aesthetic sensibility aligned with that of the studio.
2. High level of architectural knowledge, technical and regulatory.
3. Both the capability and inclination to engage with the administration and systematic development of an architectural business.
4. Strong interpersonal skills, especially for maintaining the kind of studio environment described above.

The studio director will report directly to and collaborate with David Thompson in carrying out responsibilities such as those outlined below. It is important to note, however, that in some respects this is a new position for Assembledge+. Therefore, the studio director will need to be someone who conscientiously coordinates with others but does not need to wait for direction. She or he should be self-motivated, proactive, and not afraid to make mistakes.
Studio Director responsibilities

• Fostering of a collaborative, empowering, supportive, and energetic studio atmosphere.
• Directing, hiring, and mentoring personnel.
• Providing high-level project management oversight and technical expertise.
• Assisting in the development of studio goals and strategic planning.
• Track, review, and coordinate firm budgets, production resources, schedules, and other metrics.
• Develop, document, and implement systems and standards for a studio workflow that efficiently produces high-quality work.
• Support marketing and business development efforts, cultivating and maintaining current and new clients.
Requirements:
• Bachelor's degree or higher in Architecture or Design.
• Architectural license preferred.
• Professional expertise demonstrated through 10+ years of experience in design and management of similar projects to Assembledge+ portfolio.
• Excellent client management and customer service orientation.
• Strong writing, presentation, and communication skills with the ability to be convincing in interviews and other presentations.
• Experience developing relationships with new and existing clients that enhance the firm's competitive advantage and positioning.
What Assembledge+ Provides:
• Positive, collaborative studio environment.
• Approximately 130,000 base salary.
• Fully employer-paid healthcare insurance.
• ROTH IRA plan
• 16 days PTO, on top of nine holidays per year.
To express interest in this opportunity please apply online by clicking "Apply Now" below.
For more information contact Thomas Pugh, Partner at tpugh@meridiarecruitment.com
Meridia Recruitment Solutions connects leading organizations with top talent by building strong relationships and creating ideal matches with candidates because we are only successful when you are. We appreciate your interest in this opportunity. To learn more about Meridia Recruitment Solutions, our job opportunities, and career advice we invite you to explore our site and subscribe for career alerts.