Image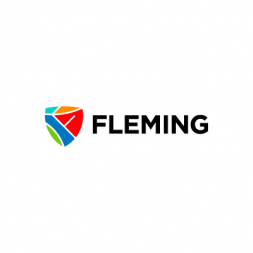 Human Resources and Talent Officer
Fleming College
Peterborough, ON – Sutherland Campus
Founded in 1967, Fleming College is a leading Ontario College of Applied Arts and Technology, offering full-time and part-time post-secondary programs at four campus locations: Peterborough, Lindsay, Cobourg, and Haliburton. Fleming is located in the heart of the Kawartha Lakes Region in Central Ontario, a beautiful place to live and work, surrounded by natural beauty and a mere 90 minutes north-east of Toronto.
Now, on behalf of Fleming College, we are seeking a Human Resources and Talent Officer. Reporting to the Director, Equity, Diversity, and Inclusion & Organizational Development, the Human Resources and Talent Officer is a hybrid administrative position, accountable for providing a complete range of strategic and operational human resource, talent, and organizational effectiveness services. This role blends equity, diversity, and inclusion with talent acquisition and recruitment, including full cycle recruitment and selection activities during all phases of attracting top talent including development of job postings, candidate screening, interviewing, assisting with selection decisions and facilitating employment offers.
KEY RESPONSIBILITIES
Responsible for recruitment and selection/talent acquisition

Process owner responsible for continuous improvement of end-to-end recruitment process aligned to best practices, Equity, Diversity, and Inclusion principles & practices, and compliant with collective agreements

Implements talent acquisition-related elements of the EDI Action Plan

Researches, identifies, analyses/assesses, recommends, and effectively implements appropriate innovative ways to find/recruit/attract, assess, screen (including reference, police, credential, and other checks as appropriate), and select candidates/build candidate pools

Builds and maintains candidate pools for frequent/regular recruitment needs

Data mines recruitment sites to identify and reach out to potential candidates proactively

Works closely with hiring managers to ensure selection processes are valid and reliable and selection decisions are high quality, unbiased, and defensible

Research valid and reliable on-line testing to support candidate selection and manages the testing process and interpretation of results

Reviews and signs off on faculty development contracts

Performs initial faculty step calculations

HR lead for the student recruitment process, working to ensure optimal student opportunities are identified/created, effectively filled, and contribute to the overall quality and excellence of student experience at Fleming College as well as for students from other institutions

Works closely with managers to ensure job descriptions for Administrator and Support Staff (full-time and part-time) are complete, accurate, and consistent to support internal equity

Conducts exit interviews with all voluntarily departing employees, documents, analyses, and periodically makes recommendations based on this feedback.

Creates guides, templates, FAQs, and other tools for leaders and employees relating to talent acquisition.
IDEAL CANDIDATE SKILLS & EXPERIENCE
The Human Resources and Talent Officer will have a relevant combination of experience and education, including:

A 3-year CAAT advanced diploma or university undergraduate degree in a related discipline such as Human Resources, Business Administration, Labour Relations, Human Services, Organizational Development, or equivalent

To compliment your formal education, at least 5 years of experience, ideally in a similar setting, with a focus on core recruiting and talent acquisition activities, equity-informed talent practices, HR data and metrics, process automation, and other talent lifecycle activities

The ability to communicate effectively and clearly with leaders across the College to encourage and cultivate cooperation and collaboration

Experienced and capable in responding to requests for accommodation within the hiring process

A CHRP (achieved or in progress) or other relevant professional designation and a member of HRPA in good standing are considered to be strong assets for this position
If you are intrigued and invigorated by the details of this opportunity to bring your experience to a key role with Fleming College, we would love to have a conversation.
To express interest in this opportunity please apply online by clicking the "Apply Now" button below.
For more information about this exciting opportunity please contact Natalie Lagace, Recruitment Specialist, at nlagace@kbrs.ca or Mark Gillis, Senior Consultant, at mgillis@kbrs.ca. If you require accommodation to participate in the recruitment process, please let Mark or Natalie know.
Meridia Recruitment and Fleming College invite applications from all qualified individuals; however, Canadians and permanent residents will be given priority. Fleming College is committed to employment equity and diversity in the workplace and welcomes applications from First Nations and Aboriginal people, African Canadians, persons with disabilities, visible minorities, women, and persons of any minority sexual orientation or gender identity. Consistent with the principles of employment equity, the primary criterion for appointment to a position is qualifications and professional excellence.