Image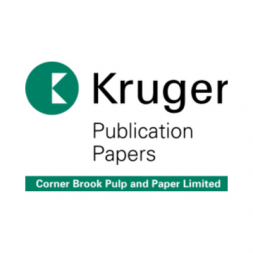 Superintendent, Deer Lake Power
Industry
Engineering
Industrial, Mining, Oil & Gas
Location
Newfoundland and Labrador
Apply Now
Superintendent, Deer Lake Power
Kruger
Corner Brook, NL Reference #16290

Our client, Kruger, is a quality leader in the manufacturing of newsprint and holds the Sustainable Forest Initiative Certifications as well as being self-sufficient on energy between Deer Lake Power Generation, Steam Power, and Steam Recovery. They are an organization that aims to be fully reliant on clean energy.

On behalf of Corner Brook Pulp and Paper Limited (CBPPL), a company within Kruger, we are seeking a Superintendent, Deer Lake Power to join their team. Located in Deer Lake, Newfoundland, the Superintendent, Deer Lake Power is responsible for the operation of the Deer Lake Power plant, including two hydroelectric generating stations and associated facilities.

Reporting to the Manager of Engineering and Energy, the successful candidate will be responsible for the following duties (including but not limited to):

Management

• Sustain a strong commitment to plant safety, ensuring safety is kept at the forefront and no compromises are encountered which would potentially jeopardize the safety of individuals and/or equipment.
• Adhere to and promote company safety and environmental policies.
• Promote, foster, and adhere to the Kruger vision, ensuring that his/her actions are aligned with the vision of Company.
• Share and promote the Mill's mission with others in the organization.
• Work with the management team to assist in the establishment of production and quality control standards.
• Develop budget and cost controls, with the guidance of the management team.

Department Performance & Coordination

• Support measurable Key Performance Indicators (KPIs).
• Prepare and track budgets (Capital, Major Repair and O & M), making certain that the budget is respected.
• Manage all activities associated with the operation of the Deer Lake and Watson's Brook hydroelectric generating facilities, including:
o Prepare Control Room schedules; issue operating schedules & instructions; coordinate semi-annual operator's meetings.
o Coordinate outages with Corner Brook mill and NL Hydro.
o Program SCADA control system.
o Analyze power system disturbances.
o Manage plant loadings/reservoir.
o Act as liaison with NL Hydro, NL Power, Provincial government, town of Deer Lake, outside engineering firms and contractors.
o Oversee capital and major repair projects.
o Track power purchases and costs.
o Prepare weekly and monthly reports as required.
o Deal with union and management issues as they arise.
o Review and revise tagging/lockout procedures as required.
o Follow-up on insurance recommendations.
o Be familiar with electrical, electronic, and mechanical troubleshooting.

Employee Development

• Coach, develop and manage all direct reports.
• Evaluate performance of direct reports by way of the Employee Development and Performance Appraisal Review (EDPAR).
• Promote the Kruger Way, culture and continuous improvement initiatives.
• Provide leadership to a group of 2 salaried and 23 unionized personnel.

The successful candidate will have the following qualifications:

• Bachelor of Engineering (Electrical preferred).
• Minimum of 7-10 years of management experience in a hydroelectric facility.
• Progressive supervisory and/or management experience.
• Through knowledge and understanding of power system operations.
• Aptitude to function as a Change Agent, to foster creativity and idea generation.
• Strong communication, interpersonal, and leadership skills.
• Ability to prioritize, plan, organize, and lead a team.
• Capacity to exercise problem solving techniques in the analysis of a problem.
• Ability to assess and make decisions in urgent and demanding situations.
• Proficient use of computers (i.e., Microsoft Office).

Kruger believes in giving their employees the space to grow within a dynamic and stimulating environment while also nurturing their development, encouraging their involvement, and enriching their professional lives. It's no wonder many of their employees have been with them for a long time.

Completed applications can be submitted by selecting the "Apply Now" button below. For more information, contact Natalie Hand at 709-722-6925. If you require accommodation to participate in the recruitment process, please let us know.

Meridia Recruitment connects leading organizations with top talent by building strong relationships and creating ideal matches with candidates because we are only successful when you are. We appreciate your interest in this opportunity.

To learn more about Meridia Recruitment, our job opportunities, and career advice, we invite you to explore our website: www.meridiarecruitment.ca. For information on opportunities with our parent company, Knightsbridge Robertson Surrette, visit www.kbrs.ca.