Image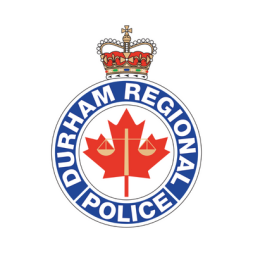 Nurse Case Coordinator                             
Durham Regional Police Service
Monday to Friday / Day Shift
Starting salary $99,065
(This is a level 9 position)
Reference NO CG- 16263
Meridia Recruitment Services in partnership with the Durham Regional Police Service is seeking a Nurse Case Coordinator to join the DRPS Business Services team in their Whitby office.Reporting to the Manager, Health, Wellness & Safety, the Case Coordinator – Registered Nurse is responsible for providing proactive disability and rehabilitation management services to employees with short term or long term disabilities and workplace injuries or illnesses, including facilitating employee re-integration to the workplace through planning, implementation and co-coordinating timely modified work programs; liaising with other health care professionals, disability insurance carriers and the WSIB; and coordinating employee health surveillance programs including the Designated Officer Program. The position assists with the development and administration of programs for members to achieve optimal mental and physical health and function, with a focus on return to suitable and productive work, as well as provides analysis of workplace trends, implementing recommendations on improving DRPS's ability to improve employee health and wellness, while mitigating costs.
6+ years of occupational health nursing is required.
DUTIES & RESPONSIBILITIES
Liaises with other health care providers, the WSIB and LTD carriers and documents all occurrences relating to these interactions

Maintains an accurate and confidential record keeping system following HIPA guidelines

Develops and/or revises policies and procedures related to disability, health & safety as required at the direction of the Manager Health, Safety and Wellness

Contributes articles on health topics of interest to the DRPS newsletter, The Insider

Works with stakeholders (member, manager, DRPA, Insurer, treatment providers) to coordinate a comprehensive process to reintegrate employees after an absence due to work injury or any medical condition

Conducts committee meetings to resolve complex case issues and report member recovery progress updates Identifies, by means of medical documentation, members' readiness to return to work

Develops and assists with coordination of alternate work assignments

Follows up with Designated Officer and members on reported occurrences in coordination with the Communicable disease directive.

Train and maintain relevant education for designated officers for prevention strategies

Monitors members' progress and modifies job assignments as necessary

Ensures legislative requirements are met

Coordinates medical surveillance programs for lead and noise exposure in accordance with legislation and monitors related control programs to ensure optimal health & safety of members; interprets, records and communicates medical surveillance information / reports in accordance with the policy

Assesses health related training needs and implements relevant multi media training programs

Coordinates the physical and cognitive demands analysis of DRPS positions

Provides support for medical/ psychological assessments for new hires and employee relation matters and people processes for management (attendance support, ergonomic assessments, modified equipment, designated officers)

Identifies the need for priority placement of members with permanent restrictions according to the requirements of the disability management program

Communicates available resources to assist members to deal with specific issues (i.e. EFAP, Wellness programs, peer support etc)

Other duties, projects, as assigned (individual or group responsibilities)
QUALIFICATIONS AND SKILLS
Registered Nurse with the Ontario College of Nurses in good standing

Certificate in Occupational Health Nursing and/or has Canadian Certificate in Occupational Health Nursing COHN(C); a candidate working towards certification may be considered

Successful completion of a recognized Infection Control Practitioner Course and Crisis Management Training are assets

Minimum of 6-8 years in Occupational Health Nursing role including management of occupational and non-occupational disability claims

Well-developed interpersonal and communication skills are required to develop and maintain trusting relationships with members, supervisors and third parties

Education or experience that demonstrates competency in time management techniques, report writing, as well as proven instructional and presentation skills

Proficiency with Microsoft (Outlook, Word, Excel, and PowerPoint) at an intermediate level and internet resourcing

Familiarity with Parklane Health & Safety software is an asset

Well-developed working knowledge of relevant legislation, e.g. Human Rights Code, Occupational Health and Safety Act, Workplace Safety and Insurance Act, Health Disciplines Act with the ability to communicate their significance and relevancy to individual situations

Previous success with implementing plans and monitoring progress related to rehabilitation management

Prior working experience providing health surveillance management i.e. lead testing surveillance, respiratory protection, audiometric review

Ability to interpret medical and functional information and ensure confidentiality with the ability to communicate this information within legal boundaries, in order that appropriate administrative decisions can be reached

Ability to exercise and apply nursing principles in handling situations of a complex and sensitive nature with tact and discernment while protecting the confidentiality of medical information

Proven knowledge of disability management, theory and practice coupled with WSIB policies and processes

Ability to analyze and apply an effective course of action from policies, procedures, Service directives, legislation and best practices pertaining to occupational health nursing and disability management

Ability to undertake an effective role in attendance management

Ability to interpret statistical data and recommend procedures to formalize a course of action

Well-developed multi-tasking, organizational, time management and problem solving skills

Excellent interpersonal and communication skills in dealing with members, association representatives and management at all levels

Proven ability to maintain composure with different dynamics of callers/visitors and situations

Established ability to work independently, with individuals, with groups and as part of a team

Interactions require instructing and guidance; persuasion and motivation required to overcome resistance, and to de-escalate conflict or anxiety, (ex., when interacting with members who are experiencing mental health issues relating to personal situations); provides explanations of specialized matters in non-technical terms (ex., consultation to supervisors in order to assist in providing a safe workplace for members)
Durham Regional Police Service is an equal opportunity employer.
To express interest in this opportunity please apply online by clicking "Apply Now" below

If you have questions about this opportunity, contact Cassandra George, Senior Consultant at 647-888-5199 or cgeorge@kbrs.ca. If you require accommodation to participate in the recruitment process, please let Cassandra know.