Image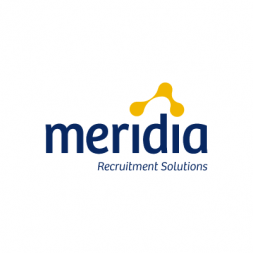 Research Analyst
Industry
Professional Services
Legal
Location
Alberta
British Columbia
Ontario
Quebec
Apply Now
Research Analyst
Montréal, Toronto, Calgary or Vancouver
Reference # - AC 16234
Our client, one of Canada's largest and most successful law firms, is currently looking for a Research Analyst to join our client's Intelligence team in the Client Relations & Marketing department. This position will report to the Director, Intelligence.

The successful candidate will be involved in a wide range of business research and data analytics projects, leveraging internal and external resources to provide actionable insights to help with business development efforts and strategic decision-making. The successful candidate will be interacting with stakeholders across all offices and departments. The Analyst must have strong business research and analytical skills, a passion for data-driven work, be technologically savvy, comfortable with numbers/statistics and a team player who can manage a high volume of work and competing priorities, while adhering to the highest levels of quality standards and operational procedures.

This position is multidisciplinary, bringing together the allied areas of business development research (BD), business intelligence (BI), competitive intelligence (CI) and market intelligence (MI). You will have general knowledge of each area and be agile to apply your skills based on business need. You must be acutely aware of global events/current affairs in the context of the Canadian market and understand the rapidly changing dynamics of the legal services market. A successful candidate will have a general understanding of corporate transactions including M&A, capital markets and private equity.

The Intelligence team plays an integral part in advancing the Firm's client-driven insights and key markets. The team brings together internal and external data and information to derive insights, identify opportunities and competitive threats, and support strategic decision-making. The team provides seamless service to business development professionals and lawyers across all our offices, with an emphasis on quality, responsiveness, innovation, and actionable insight.
Role Description:
• Undertake business development research using internal and external resources and databases
• Conduct research and analysis of individuals, companies, industries, and markets
• Identify and apply relevant tools to effectively and efficiency complete each project
• Synthesize information and uncover actionable insights into concise deliverables
• Emphasis is on translating data and findings
• Undertake competitive/market monitoring and analysis
• Apply knowledge and skills in support of client files (e.g., capital market requests)
• Support consultants on various research projects as directed
• Collect business development data and interpret for entry into internal databases (e.g., referrals, visits)
• Extract data from business intelligence platforms, syndicated data sources and internal systems
• Generate summary reports that are appropriate for intended stakeholder(s)
• Design and maintain standard reports and visualizations
• Train staff and lawyers on self-serve reporting
• Maintain data integrity across systems and undertake data cleansing projects as directed
• Suggest improvements to optimize data collection, reporting and visualization
• Participate in major technology evaluations and contribute throughout the technology lifecycle (i.e., business case development, technical requirements analysis, RFPs, implementation, change management, training, maintenance and decommissioning)
• Participate in research database and resources evaluation
• Contribute to the advancement of our toolkit
• Stay current on trends and technologies in data analysis, business research and legal marketing
• Attend conferences as directed
• Upgrade skills based on business need

Your Requirements:

• Bachelor's degree in business, information science, applied technology or equivalent is required, along with a minimum of three years of relevant experience in the legal or professional services industry. Certificate in competitive/market intelligence is an asset. Certificate in data analytics is an asset.
• Working knowledge of BD/BI/CI/MI concepts and strong business acumen
• Intellectually curious with an understanding of the broader business perspective
• Ability to apply qualitative/quantitative and primary/secondary research methods
• Capable of developing industry knowledge very quickly based on business requirements
• Technologically savvy with a keen interest in experimenting and adopting new technology
• Innovative and takes initiative to develop creative solutions to business challenges
• Wants to continuously learn, improve processes/deliverables, drive efficiency and promote lean thinking
• Competent in using online business databases such as Bloomberg, Refinitiv Workspace, PitchBook, S&P Market Intelligence
• Strong proficiency in using Microsoft Teams, Word, PowerPoint and Excel, including formula building and pivot tables
• Working knowledge of Microsoft Power BI, SharePoint and Intapp products
• Experience working with databases, data sets and manipulating data
• Interested in learning Python, R, SQL and other programming languages
• Ability to understand and derive statistics is an asset
• Impeccable attention to detail and accuracy
• Strong ability to write clear and concise reports/presentations
• High degree of organization to manage multiple projects and processes simultaneously
• Must be able to work under pressure and produce a high-quality work product
• Flexibility to occasionally work evenings and weekends as necessary
To express interest in this opportunity, please click on the "Apply Now" button below.

For more information, please contact Adam Creaghan, Partner at acreaghan@kbrs.ca or 647-336-1416 or Muna Dhere, Recruitment Specialist at mdhere@kbrs.ca or 647-480-1718 If you require accommodation to participate in the recruitment process, please let Muna Dhere know.
Meridia Recruitment Solutions connects leading organizations with top talent by building strong relationships and creating ideal matches with candidates because we are only successful when you are. We appreciate your interest in this opportunity.
To learn more about Meridia Recruitment Solutions, our job opportunities, and career advice, we invite you to explore our site and subscribe for career alerts.