Image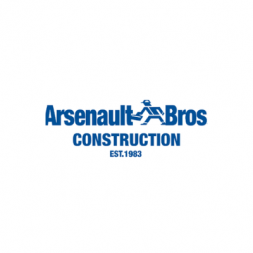 Project Manager
Sydney, NS
AM- 16228
Meridia Recruitment Solutions has partnered with Arsenault Bros Construction, to recruit a Project Manager to join their team in Sydney, Nova Scotia.
Arsenault Bros Construction is Atlantic Canada's leading contractor in commercial interior finishing. Their approach is simple, their business is all about relationships. From their employees, to contractors, to managers - everyone who works with Arsenault Bros are treated like family. Established in 1983 by Carl and Anne Marie Arsenault, their reputation for quality has grown their business over the past 38 years with offices and warehouses now operating throughout Atlantic Canada. Proud to have grown their family business to a full service construction and finishing group that has contributed to the construction of hospitals, schools, and housing in many Atlantic Canadian communities.
Role Description:
Reporting to the Branch Manager, the Project Manager will oversee and provide project guidance on a variety of construction projects from start to completion. This includes recommending innovative ideas that will increase effectiveness and efficiency to ensure projects are completed on time and on budget as well as grow and maintain strong relationships with team members, contractors, consultants and clients. Your project management experience will be used to plan, manage and respect project budgets, manpower and materials, ensuring any associated project risk is minimized.
By joining Arsenault Bros Construction, you'll be part of a proud local organization who has been enriching Atlantic Canadian communities one project at a time. As the Project Manager, you will have the ability to collaborate with an amazing team of construction professionals, work on a variety of interesting and innovative projects, and more importantly you'll play a critical role in growing the business in Cape Breton. Arsenault Bros offers a competitive compensation and benefits package, and an environment that promotes personal and professional development.
Your responsibilities will include:
Provides overall site management and technical expertise ensuring the project is constructed as per design, budget, resources, quality, and schedule;

Manages project performance, providing status reports for safety, cost forecast, and schedule;

Schedule site staff and construction activities to optimize productivity and meet deadlines;

Identify required and optional changes in project scope, negotiate change orders while ensuring records are maintained;

Develop and drive the construction schedule in conjunction with the project team ensuring that completion dates and milestones are met;

Ensure updates, preparation, and distribution of bi-weekly schedules are completed;

Ensure proper process and execution of material procurement and expediting;

Identifies and manages risk and opportunities on construction projects.
Your Qualifications:
As the ideal candidate, you are an energetic and driven project management professional who enjoys a team focused and collaborative culture. You're excited to grow an expand you career and are looking for a new challenge. You are passionate about how projects come together, and you thrive on relationship building. You take great pride in the quality of your work and have a strong commitment to ensuring projects remain on time and on budget. This is a great opportunity to work on projects that will have a real impact in the communities of Cape Breton.
Qualifications include:
5+ years of experience managing commercial and institutional construction projects, preferably within the drywall, steel or carpentry trades;

Demonstrated experience managing people resources with an ability to motivate others;

In-depth knowledge of building materials, construction specifications, building codes, and safety and quality management practices;

Strong knowledge of construction and project methodologies, subcontract coordination, material procurement, financial management, as well as project management and scheduling software;

Demonstrated leadership in Health, Safety and Environmental Protection on the project;

Strong negotiation, time management, problem solving and organizational skills;

Exceptional teamwork and interpersonal skills.
To express interest in this opportunity please apply online by clicking "Apply Now" below.
For more information contact Austin McLennan, Senior Consultant, at 902-424-1103 and amclennan@kbrs.ca or Rebecca Barr, Recruitment Specialist at 902-424-1102 and rbarr@kbrs.ca, or please apply online by clicking the "Apply Now" button below. If you require accommodation to participate in the recruitment process, please let Austin or Rebecca know.
Meridia Recruitment Solutions connects leading organizations with top talent by building strong relationships and creating ideal matches with candidates because we are only successful when you are. We appreciate your interest in this opportunity.
To learn more about Meridia Recruitment Solutions, our job opportunities, and career advice we invite you to explore our site and subscribe for career alerts.