Image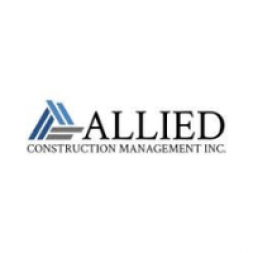 Accounting And Administrative Assistant - Part -Time
Industry
Accounting & Finance
Administration
Construction
Location
Newfoundland and Labrador
Apply Now
Accounting and Administrative Assistant – Part-Time
Allied Construction Management ULC.
St. John's, NL
Reference: 16213

Allied Construction Management ULC (Allied) is a proud local Newfoundland and Labrador business specializing in construction, project management, and development with its office located in St. John's, NL. Allied delivers a number of of services, including construction management, bid-build contracting, budget development, and self-performance.

On behalf of our partner, Allied, we are in search of an Accounting and Administrative Assistant to join their team on a part-time basis (20-25 hours per week). This is a great opportunity for anyone seeking great professional career experience while maintaining a flexible schedule.
The successful candidate brings a professional and enthusiastic attitude that will take care of the bookkeeping services to support the day-to-day operation of the company. With a keen attention to detail and ability to dive deeper into the financial duties, you will have the opportunity to help the organization grow and enhance customer and client relationships.

Duties will include:

• Code and process accounts payable invoices and associated payments
• Manage subcontractor and holdback payments
• Process billings to customers and associated receipts
• Follow up on accounts receivable as required
• Complete the monthly bank reconciliation
• Prepare and deliver bank deposits
• Prepare and submit monthly remittances (i.e. HST)
• Complete account reconciliations as required
• Provide support for the preparation of monthly financial statements
• Type and proofread correspondence, forms, and other documents
• Establish office procedures and routines
• Order office supplies
• Open and distribute regular and electronic incoming mail and other material.
• Coordinate the flow of information, set up and maintain manual and computerized information filing systems
• Assist the construction team with day-to-day management and estimating activities
We are seeking an individual with the following skills and qualifications:
• Accounting diploma or relevant level of education and experience
• Knowledge of bookkeeping procedures
• Experience in the Project Management and Construction industry would be an asset
• Collaborative team player with effective interpersonal and communication skills
• Ability to work independently with strong time management and organization skills
• Proficiency in Jonas computerized accounting Software an asset
• Proficiency with Microsoft Word and Excel
Completed applications can be submitted by selecting the "Apply Now" button below. For more information, contact Krista Power at 709.722.4462. If you require accommodation to participate in the recruitment process, please let us know.

Meridia Recruitment connects leading organizations with top talent by building strong relationships and creating ideal matches with candidates because we are only successful when you are. We appreciate your interest in this opportunity.

To learn more about Meridia Recruitment, our job opportunities, and career advice, we invite you to explore our website: www.meridiarecruitment.ca. For information on opportunities with our parent company, Knightsbridge Robertson Surrette, visit www.kbrs.ca.