Image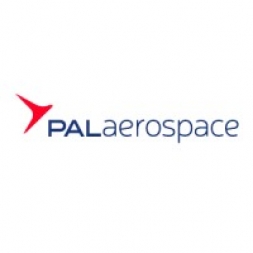 Director Of Strategic Sourcing
Industry
Engineering
Manufacturing, Supply Chain & Operations
Location
Newfoundland and Labrador
Apply Now
Director of Strategic Sourcing
Provincial Aerospace Limited (PAL)
Reference: NH-16202

Inspired by Challenge. Opportunity with Reward. Committed to Community.

At PAL, innovation is at the core of their operations, and their team members worldwide. With a proud 40-year history, PAL has grown and expanded to become a leader in international aerospace and defense design, development and operation of airborne surveillance aircraft and software, and aerospace and aviation. Through its multi-faceted divisions, PAL has established its footprint not only on a national level, but internationally, with new and exciting ventures and partnerships across the globe.

As they continue to grow, PAL is adding a Director of Strategic Sourcing to their team. With flexibility in mind, this new team member can work from any of their primary PAL bases. From their offices in St. John's, NL to Halifax, NS; Vaughan, ON, or Ottawa, ON – you take your pick!

The Director of Strategic Sourcing will improve the efficiency and effectiveness of the PAL supply chain to limit costs and improve accuracy, customer service, and safety. The supply chain organization must be designed to support scalable growth across PAL's lines of businesses, be adaptable to changing market conditions and new business opportunities.

Duties and Responsibilities include:

• Oversee the PAL procurement process and execute the strategic procurement improvement plan;
• Oversee the procurement scope including aircraft-related goods and services (e.g., parts, engine maintenance), airline-related goods and services (e.g., uniforms), and corporate contracts (e.g., office supplies);
• Manage activities related to strategic or tactical purchasing, material requirements planning, inventory control, warehousing and receiving;
• Ensure adequate stock and on-time supplies deliveries to support all projects across business units;
• Optimize inventory management including ensuring adequate supply and reduce waste;
• Document and track adjustments in the procurement process (e.g., average PO processing time, # of invoices, etc.);
• Establish and implement ongoing KPIs for performance evaluation across the procurement;
• Centralize procurement data and intelligence;
• Develop a centralized database of pricing and market information collected through daily purchasing activities;
• Analyze purchasing database to monitor market trends and identify opportunities for savings;
• Lead strategic bid processes to capture savings on key spend areas;
• Develop and manage competitive bid processes on major sourcing initiatives;
• Lead negotiations on key contracts;
• Optimize ITB credits obtained through qualifying procurement areas;
• Ensure ITB-qualifying purchasing areas meet the approval process to maximize ITB credits;
• Document the physical supply chain process, workflows, system flows, roles, and responsibilities;
• Ensure process compliance across affected departments;
• Work closely with project managers across PAL to meet project-specific procurement needs;
• Maintain updated knowledge of upcoming projects/procurement needs to forecast and manage potential Supply Chain impact;
• Liaise and coordinate activities with other PAL and other EIC organizations, contributing to the EIC-wide supply chain and common supplier initiatives;
• Other duties as assigned.

Qualifications:

• A Bachelor's degree in Supply Chain, Business, Engineering, or a related field;
• Aviation procurement experience required;
• Minimum of 5 years' experience managing a Supply Chain team;
• Communication skills that are second to none – whether in written, verbal or presentation format, the ideal candidate has the ability to adjust their communication to the need of the audience;
• A true self-starter, who thrives in the ability to work and mitigate risks and issues on an independent basis;
• Strong leadership skills, proven through previous experience in directing, motivating and coaching team members;
• Experience building relationships with internal and external stakeholders with diverse functional backgrounds;
• Must demonstrate flexibility, strong commitment to meeting deadlines, and solid decision-making skills;
• Strategic thinker with superior analytical, critical thinking, and problem-solving skills;
• Experience leading large groups of personnel with complex operational objectives.

PAL is an Equal Opportunity Employer.

Completed applications can be submitted by selecting the "Apply Now" button below. For more information, contact Krista Power, Recruitment Specialist at kpower@kbrs.ca or Natalie Hand at 709.722.6925. If you require accommodation to participate in the recruitment process, please let us know.

Meridia Recruitment connects leading organizations with top talent by building strong relationships and creating ideal matches with candidates because we are only successful when you are. We appreciate your interest in this opportunity.

To learn more about Meridia Recruitment, our job opportunities, and career advice, we invite you to explore our website: www.meridiarecruitment.ca. For information on opportunities with our parent company, Knightsbridge Robertson Surrette, visit www.kbrs.ca.