Image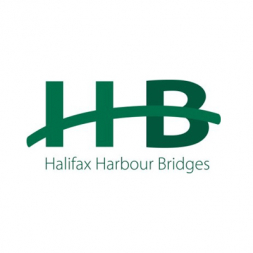 Job Title: Bridge Engineer
Location: Dartmouth, NS
KR-16180
Halifax Harbour Bridges (HHB) provides a connection between Halifax and Dartmouth via the Macdonald and MacKay Bridges. Overseeing 2 of the 9 long-span bridges in Canada, its mission is to provide safe, efficient, and reliable passage at an appropriate cost. This includes rigorous inspections and ongoing maintenance, from plowing and painting, to anchor renovations and adding safety barriers. In the last 10 years, HHB has invested $100 million in capital and maintenance projects while at the same time reducing the debt from $123 million to $41 million. With plenty more continuous improvement and maintenance projects on the way, HHB has partnered with Meridia in search of a Bridge Engineer to support their team, headquartered in Dartmouth, Nova Scotia.
Role Description
As a Bridge Engineer, you will play an important role in maintaining the well-being of the bridges, and consequently the safety of everyone that uses them. You will do so by performing inspections and investigations to identify areas that require work or extra monitoring. From there, you will conduct planning, scheduling, and/or scope creation to define what needs to be done and how. You will assist in sourcing structural designers to create drawings, as well as contractors to complete the work you have outlined. You will then act as a construction manager, ensuring work is being carried out according to plan and that deliverables are being met within the desired timeline.
Your responsibilities will include:
Participating in key decisions pertaining to engineering projects and initiatives as it relates to the two bridge structures, ancillary structures, and other infrastructure at HHB

Creating a detailed work plan which identifies and sequences the activities needed to successfully complete key projects

Determining the resources (time, money, equipment, etc.) required to complete the key projects

Staying current on regulatory/policy changes within HHB, HRM, and the province, as well as relevant design guidelines and codes

Participating in the annual bridge inspection team, reviewing inspection reports and specialist input from consultants

Assessing and recommending repair, retrofit, rehab, and replacement options for bridge elements and/or the bridge

Ensuring that projects are delivered as per the defined scope, the specified quality, on-time, within scope, and on-budget

Monitoring the progress of the project and working with the Chief Bridge Engineer to make adjustments as necessary to ensure the successful completion of the project

Conducting site inspections, including conducting evaluation and recommendations related to site issues, and retaining third party inspection services

Performing contract administration activities such as drafting consulting and construction contracts, purchase orders, drafting change orders, etc.

Preparing request for proposal documents, issuing RFPs and the preparation of tender documents, issuing tenders, procurement process, review of tenders', recommendations on award and contracts on assigned projects

Providing recommendations and participating in the communication and coordination with other agencies, consultants, the public, and media

Establishing and maintaining positive and effective relationships with the public, industry clients, other municipal and provincial staff, and council in support of the goals and objectives of the Commission

Participating in steering committees for proposal calls and overseeing projects

Supporting and promoting the establishment and maintenance of the safety culture throughout the organization, making safety a top priority
Your Qualifications
As an experienced, professional civil engineer, the majority of your experience lies in bridge inspection, maintenance, and design. You have experience working in construction, and project management experience would be considered an asset. You have excellent communication and interpersonal skills, with a demonstrated history of being able to coordinate projects and facilitate information to numerous stakeholders. In addition, you are a personable team player and bring a positive attitude to the workplace.
Your qualifications include:
Bachelor's degree in civil engineering

Professional Engineer (P.Eng) registered or licensed to practice in the province of Nova Scotia

Specialist knowledge in long span bridge structures, particularly suspension bridges

Knowledge/experience in transportation infrastructures

5-7 years of engineering work experience: inspection, evaluation, and maintenance of bridges

Engineering investigations, analysis, and design knowledge

Project Management experience is considered and asset

Contract Administration and Procurement knowledge

Excellent written and verbal communication skills

Solid organizational skills including attention to detail and multi-tasking skills

Master of Engineering degree is considered an asset
By joining HHB, you will work in an environment that is dynamic, a consists of a team that has a shared vision, are passionate about what they do, and truly care about the public and one another, with a fundamental focus on the safety of employees and bridge users. As an engineer with HHB, each project you'll work on will be a new type of challenge and complexity that you'll need to solve, pushing you to continually learn and grow as a professional. The organization prides themselves on professionalism, inclusivity, integrity, and accountability. Additionally, HHB offers a competitive compensation, pension and benefits package.
To express interest in this opportunity please apply online by clicking "Apply Now" below.
For more information contact Katherine Risley, Partner, at 902-424-1120 and krisley@kbrs.ca or Abbey MacLeod, Recruitment Specialist at 902-425-2265 and amacleod@kbrs.ca, or please apply online by clicking the "Apply Now" button below. If you require accommodation to participate in the recruitment process, please let Katherine or Abbey know.
Meridia Recruitment Solutions connects leading organizations with top talent by building strong relationships and creating ideal matches with candidates because we are only successful when you are. We appreciate your interest in this opportunity.
To learn more about Meridia Recruitment Solutions, our job opportunities, and career advice we invite you to explore our site and subscribe for career alerts.