Image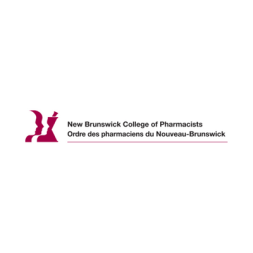 Deputy Registrar And Director Of Quality
Apply Now
Deputy Registrar and Director of Quality
Moncton, New Brunswick
Reference #SM-16173
The New Brunswick College of Pharmacists (the College) is the regulatory body for pharmacists and pharmacy technicians licensed to practice in the province. Under provincial legislation, the College is mandated to protect the New Brunswick public by promoting health care and ensuring pharmacy professionals have the knowledge and skills necessary to provide optimal patient care. The College governs and regulates the practice of pharmacy for a healthier New Brunswick.
On behalf of our client, we are currently recruiting for the position of a Deputy Registrar and Director of Quality to join their team of dedicated professionals in Moncton, New Brunswick.
Reporting to the Registrar, the Deputy Registrar and Director of Quality works to further the College in achieving its strategic goals and supports the Registrar in leading and managing the organization. The Deputy Registrar and Director of Quality assumes the responsibility of the Registrar (when necessary) and is responsible for the oversight of essential programs with a focus on:
• Corporate Services;
• Professional accountability;
• Pharmacy Practice Standards and Policies;
• Quality Assurance and Professional Development; and
• Registrations.

Education, Experience and Requirements
• A degree in Pharmacy and licensure (or eligibility for licensure) to practice in the province of New Brunswick is preferred
• Five to seven years' experience in pharmacy practice, including some experience in a management capacity
• Experience in policy development is required
• Experience in continuous quality improvement is required
• Experience engaging stakeholders is required
• An advanced degree in a related field in an asset (e.g. Health Administration. Business Administration) is an asset
• Bilingualism is an asset
Key Skills / Attributes
• Regulatory and legislative knowledge
• Strong interest in and familiarity with administrative law and professional accountability
• Creates a positive, inclusive energy
• Ability to analyze complex data sets and is outcomes-focused
• Always looking to improve their own skills and has a high degree of self-awareness
• Leads and builds effective teams by encouraging and building mutual trust, respect, and collaboration among team members
• Manages/executes organizational strategy
• Motivated to improve the welfare of others
• Establishes and maintains interpersonal relationships
• Has the ability to resolve complex issues
• Prides themselves on excellent written and oral presentation skills
• Demonstrates strong negotiation and conflict management skills
• Displays sound personal and professional judgment
• Ability to work under pressure
• Adjusts positively to multiple demands, ambiguity and shifting priorities
To express interest in this opportunity please apply online directly by clicking 'Apply Now' below.

If you have any questions, please contact Brittany Beale, Consultant at bbeale@kbrs.ca. If you require accommodation to participate in the recruitment process, please let us know.

Meridia Recruitment Solutions connects leading organizations with top talent by building strong relationships and creating ideal matches with candidates because we are only successful when you are. We appreciate your interest in this opportunity.
To learn more about Meridia Recruitment Solutions, our job opportunities, and career advice we invite you to explore our site and subscribe for career alerts.
___________________________________________________________________________________________________________________
Registraire adjoint.e et directeur.trice de l'assurance qualité
Moncton, Nouveau-Brunswick
Nº dossier SM-16173

L'Ordre des pharmaciens du Nouveau-Brunswick est l'organisme de réglementation des pharmacien.nes et des technicien.nes en pharmacie titulaires d'une licence les autorisant à exercer dans cette province. En vertu de la législation provinciale, l'Ordre exécute un mandat de protection du public néobrunswickois en faisant la promotion des soins de santé et en s'assurant que les professionnel.les de la pharmacie possèdent les connaissances et les compétences nécessaires à la prestation de soins de qualité optimale aux patients. L'Ordre régit et réglemente l'exercice de la pharmacie pour un Nouveau-Brunswick en meilleure santé.
Au nom de notre client, nous recrutons actuellement des candidat.es au poste de registraire adjoint.e et directeur.trice de l'assurance qualité pour s'ajouter à son équipe de professionnel.les dévoué.es, à Moncton au Nouveau-Brunswick.

Le ou la titulaire du poste, qui rend compte à la registraire, travaille à l'avancement de l'Ordre dans l'atteinte de ses buts stratégiques et soutient la registraire dans la direction et la gestion de l'organisme. Le ou la registraire adjoint.e et directeur.trice de l'assurance qualité endosse les fonctions de la registraire au besoin et est responsable de la surveillance des programmes essentiels de l'Ordre, dont principalement les suivants :
• les services corporatifs
• la responsabilité professionnelle
• les normes et politiques relatives à l'exercice de la pharmacie
• l'assurance qualité et le perfectionnement professionnel
• les inscriptions.

Études, expérience et autres exigences
• Un diplôme en pharmacie et l'immatriculation (ou l'admissibilité à la licence) permettant aux candidat.es d'exercer au Nouveau-Brunswick sont préférables.
• De cinq à sept années d'expérience pratique en pharmacie sont exigées, y compris une certaine expérience dans une fonction de gestion.
• L'expérience en élaboration de politiques est exigée.
• L'expérience en amélioration continue de la qualité est exigée.
• L'expérience de participation avec des parties prenantes est exigée.
• Un diplôme supérieur dans un domaine connexe (p.ex. administration des services de santé, gestion d'entreprise) est un atout.
• Le bilinguisme est un atout.
Principales compétences et qualités
• Connaissance de la réglementation et de la législation
• Intérêt marqué pour le droit administratif et la responsabilité professionnelle et bonne connaissance de ces domaines
• Dégage une énergie positive et inclusive
• Capacité d'analyser des ensembles de données et axé.e sur les résultats
• Toujours à l'œuvre pour améliorer ses propres compétences et très forte conscience de soi
• Dirige et établit des équipes efficaces en encourageant la confiance et le respect mutuels chez les membres d'une équipe et la collaboration entre eux et elles
• Gère et exécute les stratégies organisationnelles
• Motivé.e à améliorer le bien-être des autres
• Établit et entretient des relations interpersonnelles
• Capacité de solutionner des problèmes complexes
• L'excellence de ses exposés oraux et écrits font sa fierté.
• Fait preuve de fortes habiletés en négociation et en gestion des conflits
• Fait preuve d'un bon jugement au plan personnel et professionnel
• Capacité de travailler sous pression
• S'ajuste positivement aux demandes multiples, à l'ambiguïté et aux priorités changeantes.

Les personnes intéressées à cette offre d'emploi sont priées de remplir une demande directement en ligne en cliquant sur « Faire une demande » ci-dessous.

Pour toute question, veuillez vous adresser à la consultante Brittany Beale à bbeale@kbrs.ca. Si vous avez besoin d'hébergement pour participer au processus de recrutement, veuillez nous en aviser.
Meridia Recruitment Solutions établit le lien entre des organismes de premier plan et les meilleurs talents en établissant des relations solides et en créant un jumelage idéal avec les candidats, parce que c'est votre succès qui assure le nôtre. Merci de vous intéresser à cette offre d'emploi.
Pour mieux connaître Meridia Recruitment Solutions, nos offres d'emploi et nos conseils en gestion de carrière, nous vous invitons à explorer notre site et à vous inscrire à nos bulletins d'opportunités.