Image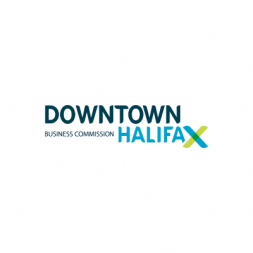 Communications Manager
Industry
Sales, Marketing & Communications
Apply Now
Communications Manager
Halifax, Nova Scotia
Reference #SM-16154

Downtown Halifax Business Commission (DHBC) is the voice and resource for the businesses located in the central business district of Halifax, Nova Scotia. DHBC develops and executes programs, events, and marketing initiatives to make Downtown Halifax a better place to live, work, and play and to foster a place where businesses want to be. DHBC's mission is to passionately pursue a more prosperous and vibrant Downtown Halifax, through good development, Downtown mobility, membership services, DHBC leadership, and Downtown placemaking.
On behalf of our client, we are currently recruiting for a Communications Manager to join their team of dedicated professionals in Halifax, Nova Scotia.
Reporting to the Director of Marketing, the Communications Manager is responsible for developing and maintaining relationships with media, increasing the overall public relations capacity of the organization and its members, establishing DHBC as a go-to resource for stakeholder-relevant information about Downtown Halifax, and assisting with the development and delivery of advocacy communications and content.
Advocacy

• Proactively identify advocacy issues for DHBC and Advocacy Action Team and provide background information and recommendations about issues.
• In conjunction with the CEO, develop position papers and public relations strategies about DHBC advocacy positions.
• Create regular DHBC content around advocacy positions (e.g., blog posts).
• Maintain and execute crisis communication strategy when necessary.
Media Relations

• Act as first line of contact for all media inquiries and stories.
• Determine angles of potential media stories and identify and brief appropriate DHBC contact(s) prior to granting media interviews.
• Facilitate media training for DHBC staff.
• Develop and maintain relationships with reporters, editors, anchors, and media influencers.
• Maintain media contact lists.
• Develop news stories, responses, and op-eds.
• Work with Director of Marketing to develop PR strategies, events, and materials for internal and external communications and marketing initiatives.
• Coordinate with Marketing and Communications team on issues-based social media content.
• Maintain relationships and coordinate with other key communications professionals in Downtown (i.e., HRM, Develop NS, Events East, Discover Halifax, Port of Halifax).
• Work with Marketing and Communications Coordinator on daily media monitoring for issues related to DHBC or Downtown Halifax.

Members

• Work with Member Engagement Manager to create special issues updates to Members.
• Prepare and distribute DHBC Bi-weekly Update newsletter to Members.
• Coordinate with DHBC staff to identify and compile data sources relevant to Downtown and DHBC Key Performance Indicators and are understandable and accessible to the relevant stakeholders.
• Coordinate with Marketing and Communications team on issues-based social media content.
• Coordinate development, construction and other special-interest meetings with Members and relevant stakeholders.
• Member issue advocacy with relevant stakeholders (i.e., city departments, elected officials, agencies).
• Provide communications support for all DHBC Action Teams.
• Production of DHBC Annual Report.
As the ideal candidate, you are a driven communications professional possessing progressive experience in a related communications capacity. Experience developing and delivering advocacy strategies and content will be key to success in the role. Experience developing and maintaining relationships with media, along with the skillset to increase the overall public relations capacity of the organization and its members, is essential. With strong communication, organization, and interpersonal skills, you possess strong business acumen and are highly analytical by nature. A Bachelor's Degree in business, communications, public relations, or related field is required.

To express interest in this opportunity please apply online directly by clicking 'Apply Now' below.
If you have any questions, please contact Brittany Beale, Consultant, at bbeale@kbrs.ca or Scott McGaw, Partner, at smcgaw@kbrs.ca.

If you require accommodation to participate in the recruitment process, please let us know.

Meridia Recruitment Solutions connects leading organizations with top talent by building strong relationships and creating ideal matches with candidates because we are only successful when you are. We appreciate your interest in this opportunity.

To learn more about Meridia Recruitment Solutions, our job opportunities, and career advice we invite you to explore our site and subscribe for career alerts.