Image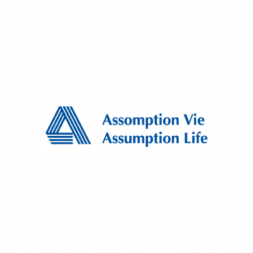 Reference # JG-16082
Meridia Recruitment Solutions has partnered with Assumption Life, to recruit for their Senior Full Stack Developer role in Moncton, New Brunswick.  
Assumption Life was first founded in 1903 and in 1913 the head office was transferred to Moncton, New Brunswick from where the organization's outstanding service and innovative spirit continues to be one of the largest mutual life insurance companies in Canada. Assumption Life's exceptional distribution team is made up of over 7,000 brokers across all Canadian provinces and territories.   Assumption Life has been given an A-rating by A.M Best for twenty-two consecutive years and, with a staff of 240, has been chosen as one of Atlantic Canada's Top Employers for both 2021 and 2022.
Role Description:
The Senior (Full stack) developer will be an analytical and results-driven person who will work with the team to develop, trouble shoot and improve back-end applications and processes. The individual will have mastered the back-end qualifications, some experience as a data architect and be competent or at least well aware of the Front-End qualifications. The ideal candidate will possess strong development and problem-solving skills.   They must also possess excellent written and oral communication skills.   They must be self-motivated and deliver on commitments within the established timelines and have the ability to work productively in a hybrid remote and in office environment.
Your Responsibilities will include:
Work with system design specifications, develop detailed specifications for software programming applications

Designs, creates, tests and maintains logical and physical data models and database designs to support enterprise information management, including the appropriate documentation.

Deliver well-designed, maintainable solutions in a fast-paced Agile environment

Code, debug and document programs

Perform code reviews, complete pull requests & ensure team best practices are observed

Assists in developing code prototypes to demonstrate proposed solutions

Performance tuning and Query Optimization

Schedule and estimate development tasks

Assist developers with complex query tuning and schema refinement.

Assist in the analysis and design for system conversions and migrations

Apply data modeling techniques to ensure development and implementation support efforts meet integration and performance expectations

Independently analyze, solve, and correct issues in real time, providing problem resolution end-to-end.

Provide technical documentation with an increasing focus on functional documentatio
Your Qualifications:

Post-secondary degree in computer science or a combination of IT education and experience in the role of a senior developer

8+ years' experience in software development for complex business applications.

Expert knowledge with C#, .Net Core/.net 5+ and/or framework

Strong working experience with different MS SQL Server versions (2008 – 2019)

Knowledge of SQL server Profiler, Extended Events, Query Store and Database Engine Tuning Advisor (DTA) for performance

Familiarity with data warehousing and ETL best practices.

Significant experience with the design, development, and maintenance of data systems

Technical knowledge and depth in Software Architecture, relational database design, configuration, and administration of database systems (SQL Server a plus).

Working knowledge of Business Intelligence Systems, Data Lakes, Data Warehouses and NoSQL databases.

Experience in development with SSRS, SSIS and SASS or similar systems.

Experience with reporting schemas including data modelling, data ingestion, data quality platforms a plus

Experience with support of Web Development toolsets such as Visual Studio.Net

Experience with Web Forms, MVC, Web Services, JavaScript, AJAX, JQuery

Experience or training in analysis and system requirements development

Strong knowledge of object-oriented programming languages and principles

Strong knowledge of relational database technologies and platforms

Ability to quickly learn and utilize new technologies

Proactive self-starter who quickly learns new programming languages, techniques, and technologies.

Result-oriented with an ability to multi-task, prioritize multiple initiatives and develop solutions where plans may not exist.

Possess flexibility and have a track record of delivering results in a fast-paced and highly ambiguous work environment
To express interest in this opportunity, please click on the "Apply Now" button below.
For more information contact Brooke Ireland, Senior Consultant at 902-420-1214 or Jessie MacDonald, Recruitment Specialist at 902-424-1129. If you require accommodation to participate in the recruitment process, please let Jessie know.
Meridia Recruitment Solutions connects leading organizations with top talent by building strong relationships and creating ideal matches with candidates because we are only successful when you are. We appreciate your interest in this opportunity.
To learn more about Meridia Recruitment Solutions, our job opportunities, and career advice we invite you to explore our site and subscribe for career alerts.