Image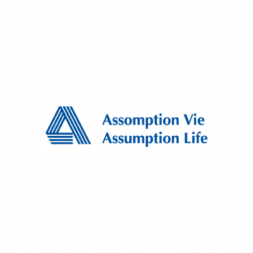 Reference # JG-16079
Meridia Recruitment Solutions has partnered with Assumption Life, to recruit for their Full Stack Developer role in Moncton, New Brunswick.  
Assumption Life was first founded in 1903 and in 1913 the head office was transferred to Moncton, New Brunswick from where the organization's outstanding service and innovative spirit continues to be one of the largest mutual life insurance companies in Canada. Assumption Life's exceptional distribution team is made up of over 7,000 brokers across all Canadian provinces and territories.  Assumption Life has been given an A-rating by A.M Best for twenty-two consecutive years and, with a staff of 240, has been chosen as one of Atlantic Canada's Top Employers for both 2021 and 2022.
Role Description:
The successful candidate will take part in the maintenance and development of one or more computer systems or auxiliary systems. Following the requests of users or system managers, is responsible for the analysis and encoding of computer programs as well as the tests required to deliver a product that meets the needs of the customer. The candidate must manage one or more technical environments in which corporate software operates.   They may be called upon to play the role of computer consultant or perform special tasks for a user or within a corporate team.
Your Responsibilities will include:
Perform program encoding and testing required to deliver a quality product that meets the demand

Receives maintenance or development requests

Analyze the computer and technical needs submitted by users

Design and develop the solutions in addition to giving an estimate of the time needed to complete the work

Write code for hotfixes and bug fixes

Troubleshooting system errors.

Work with team members to find creative and innovative solutions to problems

Perform software testing to identify and fix bugs and inconsistencies

Ensure the accuracy of deliverables

Coordinate and ensure the realization of testing work by having good communication with users

Part of the production of a file

Evening cycle technical support (shared Oncall )

Computer consultation with users

Participate in meetings with users, business line specialists or other team members. The purpose of these meetings will be to provide IT expertise to guide users to define their requests more precisely.

Provide training and notify users of changes

Meetings and support for SAFe teams

Documentation and Processes
Follow the development and operation processes within its SAFE team

Follow our ITSM processes; document work and release in Cherwell and/or Devops

Write and continually update documentation for all programs for internal and external reference

Keep the application architecture document up to date
Your Qualifications:
Post-secondary degree in Computer Science and a minimum of

6 years of experience (for this level) as

a

Developer or in a similar role

In-depth knowledge of programming (.net, MVC) and SQL.

Knowledge of technical, analytical and programming environments

Knowledge of Software Development Lifecycle methodologies

Skilled with Oracle Forms, XML Transport, Microfocus Cobol, Visual Studio, .Net Framework, and Windows PC and Server environments.

Knowledge of the Active Batch system.

Knowledge of the Toad tool

Oral communication and writing skills (French and English), ability to communicate clearly and effectively in order to communicate with client or team members

Ability to manage various requests or projects and tasks at once within tight deadlines

Ability to coordinate the requests and work of a project/request team

Excellent organizational and prioritization skills

A strong ability to analyze situations and find solutions

Great attention to detail and the ability to detect small errors or inconsistencies in the code

Strong team player, able to work with interdisciplinary groups

Must possess excellent creative problem-solving skills

Demonstrate superior time management skills and be able to work productively

Ability to follow instructions closely and accurately

A desire to innovate and create cutting-edge programs

Highly motivated and quick learning skills towards the use of new technologies
To express interest in this opportunity, please click on the "Apply Now" button below.
For more information contact Brooke Ireland, Senior Consultant at 902-420-1214 or Jessie MacDonald, Recruitment Specialist at 902-424-1129. If you require accommodation to participate in the recruitment process, please let Jessie know.
Meridia Recruitment Solutions connects leading organizations with top talent by building strong relationships and creating ideal matches with candidates because we are only successful when you are. We appreciate your interest in this opportunity.
To learn more about Meridia Recruitment Solutions, our job opportunities, and career advice we invite you to explore our site and subscribe for career alerts.