Image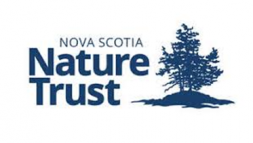 Stewardship Coordinator - Policy And Planning
Apply Now
Stewardship Coordinator – Policy & Planning
Dartmouth, Nova Scotia
Reference #SM-15971
The Nova Scotia Nature Trust was created to protect and conserve our province's incredible natural legacy. They save outstanding natural areas through land conservation. They use a strategic, science-driven approach to identify and protect the most threatened, unique, and significant natural areas for nature and for future generations to enjoy. The Nature Trust stewards over 19,000 acres of land across Nova Scotia, and through their ambitious Twice the Wild campaign, aim to double their protected space for nature by 2024.
On behalf of our client, we are currently recruiting for a Stewardship Coordinator – Policy & Planning to join their team of dedicated professionals on their Conservation team in Dartmouth, Nova Scotia.
Reporting to the Director of Conservation, the Stewardship Coordinator - Policy and Planning leads the development and implementation of policies designed to support the Nature's Trust land stewardship initiatives. This role may mentor other Stewardship staff on policy and program implementation, may be assigned Seasonal Intern(s).
Stewardship Responsibilities:
• Oversees stewardship program development, planning, and continued innovation, enhancement, and capacity-building to meeting evolving stewardship needs (including development, implementation and monitoring of Stewardship 2.0)
• Monitors trends, issues, policies, and best practices in land stewardship, monitoring and enforcement and implements associated improvements to programs, standards, and practices
• Monitors policy requirements, researches, drafts and recommends policies/changes, oversees policy implementation and monitoring
• Works with Stewardship Coordinator - Operations to understand and implement solutions to specific Nature Trust stewardship challenges/issues and develops required policies, practices, resourcing, and capacity
• Contributes to the management of challenging stewardship and enforcement issues and complex, multi-partner stewardship initiatives
• Collaborates with the Stewardship Coordinator – Operations to provide guidance and advice on risk assessment/risk management and safety protocols for all field activities
• Supports the Stewardship Coordinator - Operations with conflict resolution and issues management
• Develops and oversees special projects
• Helps to ensure that the Nature Trust is compliant with the Canadian Land Trust Alliance standards and practices
• Identifies grant opportunities, contributes to grant applications, tracking and reporting
• Cross trains with the Stewardship Coordinator - Operations and may be temporarily assigned to act in that role during vacation or when projects demand additional support.
Communication Responsibilities:
• In collaboration with the communications team, assists with the development and ensures the delivery of communications, education and marketing materials and tactics to support program
• Develops and maintains collaborative partnerships to support stewardship activities and enhance capacity
Administrative/Technical Responsibilities:
• Provides timely input to information management and tracking systems including stewardship database and app; stewardship records, tracking systems, templates and reports
• Provides advice, guidance and technical support as required to the Director of Conservation, Executive Director, Nature Trust Board and committees
Leadership/Mentoring Responsibilities:
• May oversee stewardship team members or contractors on special projects
• May delegate work to the Stewardship Technician and other stewardship staff or contractors following discussion with their direct supervisor and the Stewardship Coordinator - Operations
• Provides feedback on work and coaches the stewardship team when applicable
• Helps to ensure compliance with Occupational Health and Safety requirements for staff and volunteers
Financial Responsibilities:

• Carries out required activities within delegated authority and in compliance with Nature Trust financial policies and procedures.

As the ideal candidate, you possess related experience in working in a conservation role or land trust, along with post-secondary training in conservation, ecology, biology, resource management or related fields. An equivalent combination of education and experience may be considered, however. Ability to establish and maintain a network of professional contacts both within the province and more widely, along with the ability to perform research and identify best practices relevant to the Nature Trust, will be key to success in this role. It is essential you are able to work independently while maintaining team relationships, while also being able to be flexible and work in an unstructured environment. Ability to competently use the Microsoft Office Suite, especially Word and Excel, and to learn to use the stewardship database, Landscape, is required.

Working Conditions:
This position may require a combination of office and limited field work. The position may also, on occasion, be required to work evenings and weekends.
The Nova Scotia Nature Trust is an equal opportunity employer. They celebrate diversity and are committed to creating an inclusive environment for all employees.
To express interest in this opportunity please apply online directly by clicking 'Apply Now' below.

If you have any questions, please contact Brittany Beale, Consultant at bbeale@kbrs.ca or Scott McGaw, Partner at smcgaw@kbrs.ca. If you require accommodation to participate in the recruitment process, please let us know.

Meridia Recruitment Solutions connects leading organizations with top talent by building strong relationships and creating ideal matches with candidates because we are only successful when you are. We appreciate your interest in this opportunity.

To learn more about Meridia Recruitment Solutions, our job opportunities, and career advice we invite you to explore our site and subscribe for career alerts.