Image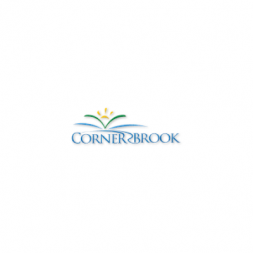 Manager Of Engineering Services
Location
Newfoundland and Labrador
Apply Now
Manager of Engineering Services
City of Corner Brook
Corner Brook, NL
Reference #NH-15804

Corner Brook, the largest urban centre outside of the Avalon Peninsula, is Newfoundland's west coast hub of health care, commerce, and education, with a spectacular combination of ocean and mountain scenery, it is a mecca for outdoor adventurists, tourists, and cruise ships. The City of Corner Brook (the City) prides itself with delivering quality services to over 19,000 residents and 650 businesses that call Corner Brook home. This is an opportunity to be part of a team that will prepare, develop, and lead Corner Brook into the future. The City has annual operating budget of 35 million dollars, and an estimated annual capital works budget of approximately 5 million dollars, and has a staff of over 200 valued employees.

On behalf of our partner, the City of Corner Brook, we are seeking a Manager of Engineering Services to join their team. This is a great opportunity work on exciting projects and lead the City into a bright and sustainable future. The Manager of Engineering Services will be responsible for the overall operation of the Engineering Division for the City. The Manager will provide engineering related guidance and advice to all City departments and Council while overseeing engineering services for the City's capital works and maintenance projects.

The successful candidate is an adaptable and enthusiastic leader with a reputation for fostering a work environment characterized by respect, collaboration and productivity. A hands-on approach and willingness to jump in whenever needed is an important part of this role. You bring an engaging presence, focused on continuous improvement and finding ways to be effective and innovative. The ability to liaise with multiple stakeholders including consulting engineers and contractors is key to building strong partnerships and community presence.

The ideal candidate will have the following skills and qualifications to achieve great results in this role:

• Bachelor of Science in Engineering degree (or related field) from a recognized post-secondary institution.
• 5+ years of progressively advancing management experience, preferably in a public sector environment.
• Knowledge and experience in design, construction and maintenance of municipal infrastructure including roadways, sanitary and storm sewer collection systems and water distribution systems.
• Continuous improvement attitude. Always looking to improve the way things are done and proven ability to implement new ideas and projects.
• Member of the Professional Engineers and Geoscientists of Newfoundland and Labrador or eligible to become a member.
• Comprehensive understanding of the organization, procedures, functions, and objectives of a municipality.
• Exceptional analytical, planning, organizational, as well as verbal and written communications skills.
• Work effectively with elected officials, unionized and exempt staff, as well as members of the community.
• Good understanding of all key legislative and regulatory requirements that apply to the Engineering Division (municipal, provincial, and federal) and be able to ensure all legal and regulatory requirements are met.
• Effective ability to multi-task and manage complex administrative and project management processes.
• Excellent ability to represent the City and the community in a highly professional manner.
• Ability to work irregular hours and travel when required.
• Valid Newfoundland Labrador Driver's License or able/eligible to obtain.

The City of Corner Brook offers an excellent salary and benefits package with flexible work arrangements.

Completed applications can be submitted by selecting the "Apply Now" button below.   For more information, contact Natalie Hand at 709.722.6925. If you require accommodation to participate in the recruitment process, please let us know.

Meridia Recruitment connects leading organizations with top talent by building strong relationships and creating ideal matches with candidates because we are only successful when you are. We appreciate your interest in this opportunity.

To learn more about Meridia Recruitment, our job opportunities, and career advice, we invite you to explore our website: www.meridiarecruitment.ca. For information on opportunities with our parent company, Knightsbridge Robertson Surrette, visit www.kbrs.ca.