Image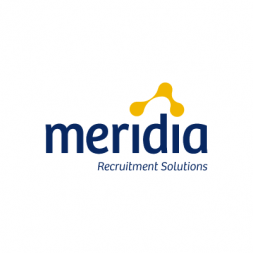 Reference # JG-15531
Meridia Recruitment Solutions has partnered with an integrated developer and supplier of high-performance materials, equipment, and services in an exciting industry to recruit for their Senior Software Engineering Manager in Halifax, Nova Scotia.
Role Description:
Reporting to the Director of Engineering, this position is integral to the management of software engineering, development and implementation.   This role will be providing key multi-project management, ensuring the Software Engineering team is working toward short term and long term strategic departmental goals. This role will be working directly alongside our research and electrical hardware teams, along with support from our Senior Leadership team.
Your responsibilities will include:
Ensuring safety practices are followed by all employees as priority, ensuring the team is in compliance with OH&S standards

Foster a collaborative environment of shared resources, best practices – setting plans for further development of the software engineering team

Establish and maintain a high performing team of employees by focusing on alignment of recruitment, onboarding, development, and retention initiatives to enhance our culture and expertise

Coaching/developing and leading staff towards delivery on software key project deliverables

Manage the design of new software system architecture for existing hardware products

Incorporate future products into this architecture as required

Manage a team of software developers

Manage the documentation, maintenance, and improvement of software

Collaborate with Hardware and Firmware Engineers

Engage with senior levels of leadership (both technical and business) with clear communication, appropriate levels of context and explanation, using visual and data representation when needed, to effect decisions and direction of strategy, and bridge the gap between business and tech-speak.
Your Qualifications:
Bachelor's Degree in Software Engineering

Master's Degree in Software or Computer Engineering considered an asset

5+ years of experience in software engineering, system architecture and people management

Experience with Git, Gerrit and Jira..

Experience with test automation tools and development.

Experience with cross-platform software development.

Proven track record working with globally and geographically distributed teams.

Having data processing or/and data pipeline optimization experience is preferred.

Expert level knowledge and understanding of multiple programming languages such as C/C++, C#, Typescript, Python, SQL.

Expert level of understanding of different cloud platforms and native cloud services.

Familiar with Agile development, continuous integration, test-driven development, build automation.

Expert level knowledge of relational database systems, Object Oriented Programming and web application development

Excellent problem-solving and interpersonal skills including tact, diplomacy, and ability to establish rapport

Excellent communication and Organization skills, can handle many tasks simultaneously

Strong analytical skills and attention to detail, experienced in navigating the resolution of issues
To express interest in this opportunity, please click on the "Apply Now" button below.
For more information contact Jamie Grant, Partner at 902-420-1809 or Brooke Ireland, Senior Consultant at 902-421-1214.   If you require accommodation to participate in the recruitment process, please let Brooke know.
Meridia Recruitment Solutions connects leading organizations with top talent by building strong relationships and creating ideal matches with candidates because we are only successful when you are. We appreciate your interest in this opportunity.
To learn more about Meridia Recruitment Solutions, our job opportunities, and career advice we invite you to explore our site and subscribe for career alerts.