Image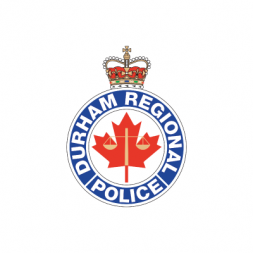 Manager, Facilities Management
Durham Regional Police Service
Whitby, ON.
Monday to Friday / Day Shift
Starting salary $143,595
Meridia Recruitment Services in partnership with Durham Regional Police Service is seeking a Manager, Facilities Management to join the DRPS Business Services team in their Whitby office. Reporting to the Director of Business Services, this position is responsible for developing, planning, directing and managing all aspects of facilities and courier activities including short and long-term capital budget requirements, operating budgets and be the project manager of large capital projects. Given the current pandemic there is some flexibility for in office and remote work however a typical in office arrangement should be expected with Monday to Friday days. Some schedule flexibility or overtime may be occasionally required to support ongoing projects.
DUTIES & RESPONSIBILITIES
LEADERSHIP AND TEAM DEVELOPMENT:
Coaches and mentors experienced supervisors and skilled tradespeople on performance expectations, problem resolution, abilities and skills development.

Fosters an environment that welcomes inclusive dialogue within the Service when dealing with employee issues and concerns.

Using continuous improvement process to identify, analyze, approve and implement improved process and cost savings measures.
KEY RELATIONSHIPS:
Works with Region of Durham Works and Real Estate Departments to leverage their skills in constructing new buildings, major renovations of existing buildings and leasing facilities.

Chairs the Facilities Steering Committee comprised of senior DRPS and Region representatives from
Command, Business Services, Region Works and Region Finance.
Supports the Director of Business Services at Police Services Board meetings

Liaises directly with Command and senior officers to meet the facilities needs they identify as priorities.
FACILITIES NEW BUILDING PROJECTS:
Manage and refine the 10-year capital building plan.

Leads the planning, design, construction and commissioning of new facilities

Identifies, develops, approves and directs building related modifications, replacements, and expansions.

Approves specifications and tender documents for Request for Quotations or Requests for Proposals for a wide variety of construction and technical projects.

Analyzes RFQ's and RFP's for award, comparing to budget, obtaining approvals and performing project management to schedule and cost allowance.

Leads multi-discipline teams on capital projects and other projects as assigned.

Leads management of space allocation and planning of staff to meet organizational needs with available resources.
FACILITIES MANAGEMENT:
Develops and monitors annual operating, maintenance and capital budget for facilities.

Develops policy decisions on key facility management issues.

Negotiates, executes and maintains property leases and the administration of building contracts and shared arrangements.

Directs, coordinates, monitors and controls the receipt, prioritization and allocation of all requisitions for work of scheduled preventive maintenance, repairs, operations and renovations for all DRPS facilities.

Develops and approves DRPS design and material standards for facility related projects and purchases.

Directs all general support services contracts to ensure compliance (schedule, quality, cost) with contractual agreements.

Establishes and achieves quality standards for DRPS facilities, with regular inspections.

Manages the efficient delivery of in-house and contract installation, maintenance, and operation of life safety, electrical, mechanical, civil, and other related systems for all DRPS facilities.

Ensures the Courier Unit operates in a consistent, efficient, accurate and timely manner.
QUALIFICATIONS & SKILLS
Professional Designation - Professional Engineer (P. Eng.)

A broad technical background with a minimum 10 year's knowledge of civil, electrical and mechanical systems.

Required concurrent experience includes 7 year's project management and budgeting experience as well as 5 years supervision experience.

Wide knowledge and highly developed technical acumen and understanding in the areas of all building systems including electrical, civil, structural, mechanical, life safety and the operation and maintenance of same.

Knowledge of contract management procedures.

Knowledge of acts, regulations and codes (such as Ontario Health and Safety Act and Regulations, Ontario Building Code, Ontario Fire Code, Ontario Electrical Code, Gasoline Handling Act and Regulations, municipal bylaws and processes etc.).

Proficiency with Microsoft Office (Word, Excel, Power Point, Project) and Microsoft Teams

Experience required with industry programs such as Access Control Software: C-Cure9000 by Software House; Building Automation System Software: Ascent Compass by Alerton and Metasys by Johnson Controls; Asset Maintenance Management System Software: Maximo by IBM

Highly developed business acumen and judgement in the areas of project planning, spending control, contract management, and procurement.

Possess project team leadership skills with ability to manage and develop staff.

Demonstrated customer orientation including following up, maintaining communication, taking personal responsibility, thinking of long-term perspective to solutions while resolving immediate problems.

Proven skills in negotiating with others to obtain a mutually beneficial outcome.

Excellent oral, written and listening skills.

Desire for superior results and continuous improvement.

Effective decision making skills to handle complex situations timely.

Proven ability in multi-tasking, reprioritizing and execution.
The following will be considered assets:
University certificate in Financial Accounting

Project Management Professional (PMP) certification from Project Management Institute

Certifications from the International Facilities Management Association (or equivalents):

Facility Management Professional (FMP)

Sustainability Facility Professional (SFP)

Certified Facility Professional (CFP).

Experience with large ERP systems (i.e. PeopleSoft, SAP, Oracle)
 Durham Regional Police Service is an equal opportunity employer.
To express interest in this opportunity please apply online through the following link:
https://meridiarecruitment.ca/Career/15513

If you have questions about this opportunity, contact Cassandra George, Senior Consultant at 647-888-5199 or cgeorge@kbrs.ca. If you require accommodation to participate in the recruitment process, please let Cassandra know.