Image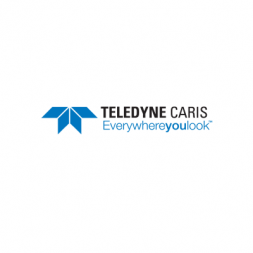 Quality Control Leader                                              
Vaughan, ON
CG- 15506
Meridia has partnered with Teledyne Optech, a world leader in the design, development and manufacture of advanced lidar instruments for 40 years in their search for a Quality Control Leader. Teledyne Optech is widely recognized for its technological depth in lidar and related technologies, with decades of experience in lidar and photogrammetry, as well as auxiliary technologies such as GPS, inertial measurement systems, and waveform digitization. Our rugged, reliable, and innovative lidar and camera products are deployed on all seven continents—and even on other planets, where a Teledyne Optech lidar provided proof of precipitation on Mars.
As a Quality control Leader, you will conduct inspections to determine the quality of parts and materials as well as identify areas of improvement to increase efficiency. You will also be involved in assembly of sub-modules and will help with final inspection of products being prepared for shipping. A significant part of this role with involve analysis and vendor management as it relates to quality.  
Tasks will include:
Performing incoming inspection of parts from vendors by confirming specifications; conducting visual and measurement tests; rejecting and returning defective materials
Documenting inspection results by inputting data into quality database- BAaN/TipQA
Database parts quality analysis and vendor management.
Performing in-assembly inspections and communicate results to production supervisor
Performing thorough examinations of all modules and finished products
Resolving quality related issues in timely manner
Assembling modules and sub-assemblies
Maintaining safe and healthy work environment by following standards and procedures
Applicant must have
Strong tracking and quality analysis experience.
Strong understanding of fabrication and assembly drawings to ensure parts and assemblies meet the standards
Keen eye for details, thoroughness, and accuracy while performing a task
Problem-solving mentality and a results-driven approach
Ability to use quality testing machines, tools, and systems ​​
Ability to work with common power tools and machine tools
Regular Working Environment:
The regularly scheduled work-week consists of 37.5 hours worked Monday through Friday in addition to regularly scheduled stand-by and occasional call-back to provide assistance after hours and weekends. The position also requires incumbents to be available and flexible to adjust work schedules, to work overtime, to work staggered shifts and to travel/visit our suppliers and vendors.
Qualifications include:
Technical/Mechanical Engineering diploma
3 to 5 years of experience working with quality control techniques such as ISO,5S, Root Cause analysis
Experience with measuring devices such as meters, gauges, and calipers
Excellent written and verbal communication skills
Knowledge of Microsoft office and MRP systems (BaaN, SAP, etc.) is required
Strong understanding of fabrication and assembly processes
Strong attention to details and proven analytical and critical thinking skills

Six Sigma Green Belt, ISO and Kaizen training certifications are preferred
Ability to lift the following equipment, on occasion:
Parts and Materials: 25 Kg
Sensor head/s: 15-25 Kg
Control racks: 15-55 Kg Horizontal lift: Rarely, up to 28 Kg participating in a 2 person lift of an control rack; Occasionally, 18 – 23 Kg lifting sensor heads
Floor to Waist lift: Occasionally, up to 28 Kg lifting field service tool kit or participating in a 2 person lift of an control rack; Occasionally, 18 – 23 Kg lifting sensor heads
Pulling weight: Occasionally, pulling wheeled tool kit, weighing up to 28 Kg up to 1 Km while traveling.
This is a diverse workforce and equal opportunity employer that welcomes applications from all races and genders.
To express interest in this opportunity please apply online through the following link:
https://meridiarecruitment.ca/Career/15506

If you have questions about this opportunity, contact Cassandra George, Senior Consultant at 647-888-5199 or cgeorge@kbrs.ca. If you require accommodation to participate in the recruitment process, please let Cassandra know