Image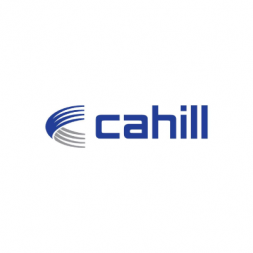 Senior Mechanical Estimator
Location
Newfoundland and Labrador
Remote In Canada
Apply Now
Senior Mechanical Estimator
The Cahill Group
St. John's, NL or Remote
Reference #NH-15415
The Cahill Group (Cahill) is building the future of oil and gas, mining, power generation and social infrastructure on some of the largest projects in the country. This growing organization ranks among one of the largest multi-disciplinary construction companies in Canada and is a Platinum Member of Canada's Best Managed Companies. Through strategic partnerships with global industry leaders, progressive thinking, and a passionate, dedicated workforce, Cahill safely delivers best-in-class solutions to the world. Focused on strong client relations and operational excellence, they have established an industry leading safety and corporate culture that puts people first.
The search for top-tier talent to further strengthen their capabilities and work on leading-edge projects continues. On behalf of our partner, Cahill, we are seeking a Senior Mechanical Estimator to join their Mechanical Estimation Group. This is an exciting opportunity to work with a dynamic team and provide solutions and insight to ensure successful execution on various projects. The Senior Mechanical Estimator will carry out several important tasks such as overseeing and leading the estimating process on specified bids, leading, implementing pricing strategies, assisting and participating in the tender review process, and implementing contract feedbacks into future bids.
In this role, the Senior Mechanical Estimator will be responsible for:
• Evaluating bid specifications and drawings to ensure the organization or client is fully aware of the necessary tools or information required to successfully bid and acquire a project
• Attending site visits, reviewing and critically analyzing tender documents for unclear technical or commercial items and submitting queries to the client for response, consciousness of other disciplines for interfaces or interferences
• Performing take-offs, obtaining pricing from supply chain, participating in the development of project schedule and execution plans
• Engaging suppliers and subcontractors to obtain competitive pricing to incorporate into estimate
• Developing innovative ideas during the estimating process to maximize cost savings and increase our competitivity
• Developing and adhering to estimate breakdown standards, compiling a risk register for management review, and preparing submittal documents
• Making strategic decisions under pressure
• Preparing final estimate breakdowns and analyzing each section for scope, price and completeness
• Participating in estimate reviews prior to submittal to the client
• Completing post-bid analyses on jobs bid and document lessons learned
• Working with various other business functions such as Procurement, Quality Control, Planning/Scheduling, and Project Coordination
• Integrating lessons learned and tracking from Project back into historical data for future reference
• Mentoring, assisting and assigning tasks to Estimators, Junior Estimators and other support staff
The successful candidate is an engaging team player with excellent written and verbal communication skills to effectively liaise with clients, subcontractors, other departments within the organization and senior management. Proven attention to detail and good project management and analytical skills helps achieve the strategic objectives of the organization through successful completion of numerous construction projects. A positive, can-do attitude, with a willingness to learn and share new ideas, and jump in whenever needed, is an important part of this role.
As the ideal candidate, you have 5+ years' experience as a Mechanical Estimator with a background in construction. An engineering degree, diploma or trade certification from a recognized post-secondary institution or a combination of equivalent education, job-related training, and work experience is required. Your tech savviness with computer applications (MS Office including Excel spreadsheets) and experience working with estimating software such as Trimble is key to success in this role. Experience using AutoCAD is considered an asset.
If you're eager to work on innovative projects and be part of a collaborative and caring culture, Cahill is the place for you! To express interest in this exciting opportunity, please click on the "Apply Now" button below. For more information, contact Natalie Hand at 709.722.6925. If you require accommodation to participate in the recruitment process, please let us know.
Meridia Recruitment connects leading organizations with top talent by building strong relationships and creating ideal matches with candidates because we are only successful when you are. We appreciate your interest in this opportunity.
To learn more about Meridia Recruitment, our job opportunities, and career advice, we invite you to explore our website: www.meridiarecruitment.ca. For information on opportunities with our parent company, Knightsbridge Robertson Surrette, visit www.kbrs.ca.