Image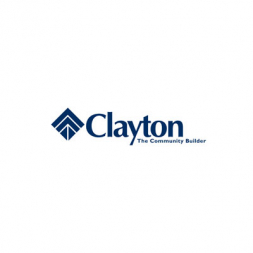 Job Title: Project Manager
Location: Halifax, Nova Scotia
KR-15413
Since 1959, Clayton Developments Limited has established themselves as the premier community developer in the Maritimes, having created housing for over 60,000 people while producing in excess of a billion dollars in developed real estate. With The Shaw Group Ltd as their parent company, they are part of the 160-year history in Atlantic Canada that has been committed to making a positive contribution to the communities and regions in which they operate including being recognized as one of Canada's Best Managed Private Companies for 18 consecutive years. As the largest community developer in Atlantic Canada, their reputation for integrity and leadership in the land development business is widely known while their innovative and forward-thinking approach has allowed them to see continued success and growth. Now, they are seeking to add a Project Manager to their team in Halifax, NS.
Role Description
Reporting to the Director of Operations, you will be responsible for a variety of tasks relating to design, and construction of mixed-use master planned communities with a focus on assisting in the development of preliminary engineering, managing detailed infrastructure designs, and managing the construction of their projects. You will apply innovative concepts to Clayton's master planned communities while working closely with regulators to create a performance-based design in areas related to site grading, municipal servicing, roads, and stormwater management designs. In addition, you will be responsible for a wide variety of general engineering designs, including technical, quality and value engineering reviews, project staff coordination, as well as overseeing the project from design to construction completion.
Your responsibilities will include:
Managing all land development projects from design to construction

Managing subdivision Applications and engineering approvals with all regulatory review agencies including coordination and development of survey plans for registration

Managing the development of cost estimates, construction contracts & construction budgets

Leading and coordinating project staff including Project Engineers, Coordinators, Designers within our Operations Group.

Coordinating and working concurrently with consultants on engineering designs (Civil, Geotechnical, Transportation, etc.)

Miscellaneous CAD tasks including (site plans, schematics, and detailed designs)

Miscellaneous Construction Management duties (Site visits, project coordination meetings with contractors, consultants, and other stakeholders)

Assisting the Safety Officer and Environmental Officer to ensure compliance with all legislation.

Participating in internal and external business development opportunities to help grow our company.
Your Qualifications
As an experienced Project Manager, you have demonstrated a high level of knowledge in value-engineering and innovative performance-based design principles. Your strong communication skills enable you to build solid relationships internally, with customers, and in the public realm and are an asset when it comes to participating in negotiations. You have shown an ability to effectively lead and develop staff and have a safety- oriented mindset. Coupled with a strong sense of community involvement, you have an attitude that makes you an excellent team player. In addition, what sets you apart is your ability to recognize the business behind the projects, understanding how to maximize value in all aspects of detailed design and construction.
Your qualifications include:
A degree in Engineering or Landscape Architecture from a recognized university, preferably with emphasis of civil engineering, construction management and infrastructure development

You hold a P.Eng designation or are a licensed Landscape Architect with 10 to 12 years' progressive experience in municipal engineering design and construction management in the land development industry

Experience and ability to effectively manage and lead a team of professionals as it relates to the design and construction of projects.

Ability to make timely decisions in a fast-paced environment

Experience in water and sewer design, stormwater management design, site grading & road design as well as a working knowledge of site development designs coupled with an understanding of subdivision polices and emphasis on value

engineering.

Experience in contract administration and construction management is vital for this role.

Experience using Auto Cad Civil 3D and project management tools. Experience in construction management software such as Pro-core would be considered an asset.

You have strong team leadership skills in an entrepreneurial environment

Highly driven, and motivated to perform you are goal oriented and strive to achieve personal and professional goals

Strong technical experience grounded in a business mindset with an ability to multi-task in a fast-paced environment

Valid Driver's License with the ability to travel autonomously to different sites
Shaw is a community builder and as part of the team at Clayton Developments you will be an important part of shaping the landscape that Atlantic Canadians call home. It's an exciting time to be a part of this ever-evolving organization, as they continue to develop new styles of communities and look for innovative ways to respond to customer needs. You will be given the latitude necessary to develop and lead your team as well as the support needed to be successful. In exchange for your experience and expertise, you will receive a competitive compensation and benefits package as well as the opportunity to grow your career.
To express interest in this opportunity please apply online by clicking "Apply Now" below.
For more information contact Katherine Risley, Partner, at 902-424-1120 and krisley@kbrs.ca or Emma Roberts, Recruitment Specialist at 902-424-1104 and eroberts@kbrs.ca, or please apply online by clicking the "Apply Now" button below. If you require accommodation to participate in the recruitment process, please let Katherine or Emma know.
Meridia Recruitment Solutions connects leading organizations with top talent by building strong relationships and creating ideal matches with candidates because we are only successful when you are. We appreciate your interest in this opportunity.
To learn more about Meridia Recruitment Solutions, our job opportunities, and career advice we invite you to explore our site and subscribe for career alerts.