Image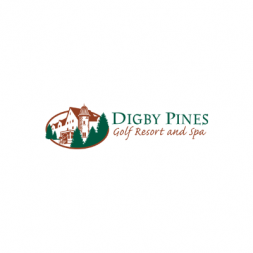 Human Resources Manager
Digby, NS
AM – 15392
Meridia Recruitment Solutions has partnered with the Digby Pines Golf Resort and Spa to recruit a Human Resources Manager to join their team in beautiful Digby, Nova Scotia.
The Digby Pines Golf Resort & Spa is a full-service resort including 116 guestrooms and cottages, food & beverage outlets, meeting facilities, spa and 18-hole golf course. The resort is embarking on an exciting revitalization and development plan which includes the winterization of the main hotel building and cottages through the winter and spring of 2021/2022 that will allow year-round operations to commence when they reopen in the Spring of 2022. In addition, they will be undertaking a Vacation Home and Waterfront Condominium development that will increase their available inventory to approximately 300 units. With plans in place to become a destination of choice, the HR Manager will play a critical role in helping the organization become an employer of choice!
Role Description:
Reporting to the General Manager, the Human Resources Manager will lead operational and strategic HR functions for the resort. Day to day, this role will encompass activities such recruitment and retention, training and development, employee relations, performance management, and policy development. More importantly, the HR Manager will take the lead creating and implementing innovative strategies and programs that will promote a culture of equity, diversity, inclusion, open communication and engagement.
By joining Digby Pines, you will be part of an organization who genuinely cares about the communities in which they operate, and recognizes that their staff is their most important asset. In this role, you'll have the ability to build out the HR function for Digby Pines with the support of an ownership group who has a demonstrated track record of success building strong teams and managing world-class resorts across North America. In return for your skillset and expertise, you will be offered a competitive compensation and benefits package and flexible work options.
Your responsibilities will include:
• Overseeing the full-cycle recruitment process, which includes working with experts to effectively utilize immigration programs, such as the Temporary Workers Program and the Atlantic Immigration Pilot Project;
• Providing guidance to department managers and supervisors on conflict resolution, performance management, staffing levels, and succession planning;
• Conducting compensation reviews, developing incentive plans and ensuring that remuneration packages are competitive;
• Promoting a culture of equity, diversity and inclusion through implementing community-based training and education initiatives;
• Managing the Employee Engagement programs, developing strategies to improve engagement amongst staff;
• Developing, reviewing and updating the employee handbook to reflect current company policies and procedures;
• Engaging and partnering with both staff and local Indigenous communities to provide information and best practices through education and training activities to support a welcoming and inclusive workplace;
• Participating on the Joint Occupational Health and Safety Committee, ensuring all employees are knowledgeable in safety rules and procedures and take corrective action where necessary.
Qualifications:
You may be the ideal candidate if you are a people-oriented HR professional with the ability to see the big picture and the appetite to execute the details to get you there. You are passionate about organizational development and creating culture, using data to guide your decision-making process. Most importantly, you have the ability to build and maintain strong interpersonal relationships across all levels of an organization and enjoy collaborating with a diverse group of stakeholders.
Your qualifications will include:
• Post-secondary education with a focus in Human Resources Management;
• 5 years of demonstrated experience in a Human Resources role, preferably in the hospitality or service industry;
• Desire to build culture, teams and organizations to be the best in class or employer of choice;
• Ability to develop and facilitate educational programming and training for a broad and diverse audience, using a range of approaches, experience partnering with Indigenous communities would be an asset;
• Expertise in providing hands-on support to employees and managers in a broad range of HR functions including Recruitment and Retention, Employee Engagement, Performance Management, Training and Development, etc;
• Proven ability coaching managers on difficult and sensitive situations and conversations;
• Experience implementing Human Resources projects and initiatives, ensuring alignment through people and strategy;
• Outstanding organizational and time management skills;
• Strong written and verbal communication skills;
• Sound knowledge and understanding of Nova Scotia employment laws and practices, including an interest in staying current on the recent best practices in the HR field.
To express interest in this opportunity please apply online by clicking "Apply Now" below.
For more information contact Austin McLennan, Senior Consultant, at 902-424-1103 and amclennan@kbrs.ca or Rebecca Barr, Recruitment Specialist at 902-424-1102 and rbarr@kbrs.ca, or please apply online by clicking the "Apply Now" button below. If you require accommodation to participate in the recruitment process, please let Austin or Rick know.
Meridia Recruitment Solutions connects leading organizations with top talent by building strong relationships and creating ideal matches with candidates because we are only successful when you are. We appreciate your interest in this opportunity.
To learn more about Meridia Recruitment Solutions, our job opportunities, and career advice we invite you to explore our site and subscribe for career alerts.