Image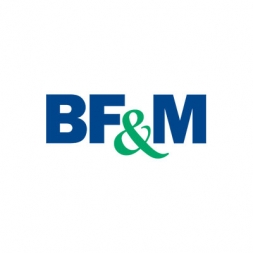 Software Developer
Halifax, NS
Meridia Recruitment Solutions has partnered with BF&M, a leading insurance provider with operations in Bermuda, Halifax and across the Caribbean, to recruit for their Software Developer in Halifax, Nova Scotia.
BF&M takes great pride in helping their customers protect what matters most, as well as giving back to the communities in which they work. BF&M is comprised of several companies selling health, life, pension, property and casualty insurance products.  
Role Description:
The Software Developer is responsible for developing, programming, and implementing new software as well as the maintenance of existing applications.   This role may also create system interfaces using coding engines and various programming languages, as specified by user requirements and functional specifications, as well as build dashboards and reports.
Your responsibilities will include:
Develop, program and test changes to applications according to designs, specifications, functional and business requirements, and development and security standards.

Develop, design and test BI reports and dashboards based on user requirements.

Plan, design, code, and implement interfaces between systems within the corporate computing environment.

Participate in code and design walkthroughs as a reviewer.

Provide solutions integrated across multiple environments, applications, platforms and technologies.

Work closely with architects and other software developers on architectural concerns and solutions.

Unit test and review systems or applications prior to rollout in order to identify and mitigate bugs.

Create and maintain program documentation, user documentation, and other system documentation.

Analyze and modify existing systems to ensure optimal performance.

Communicate with and support team members. Consult with project team members to understand requirements, design and solutions.

Support end users and IT by troubleshooting or resolving problems with applications and systems.

Contribute to the development of standards, guidelines, and procedures for system development.

Plan and perform build activities for deployments of applications.

Train users as required on the use of systems and applications.

Perform after-hours on-call support based on the on-call schedule and perform daily health checks when scheduled.
 Your Qualifications:
Post-secondary education or the equivalent knowledge gained through a combination of education, training and experience.

3 to 5 years experience in a technical software development role, including but not limited to: requirements analysis, design, coding and unit testing software applications.

Intermediate knowledge of .NET/.NET Core, Java, Kotlin, and SQL.

Knowledge of JavaScript MV-VM/MVC frameworks including Angular and proficient in CSS, HTML.

Knowledge in data warehousing architecture techniques, data analysis, reporting and modeling.

Understanding of best practices for security (OWASP), software, development and customer service.

Demonstration of strong problem-solving skills.

Basic infrastructure understanding.
The following would be considered assets:
Containers, orchestration (Docker, Kubernetes)

Azure Synapse

Azure dev ops (repos, CI/CD, pipelines)

Data warehouse (either Azure or AWS)

Cloud integration technologies either Azure or AWS

Any exposure to Talend

Python

Knowledge of Power BI, Qlikview/Qliksense or Jasper report development
To express interest in this opportunity, please click on the "Apply Now" button below.
For more information contact Jessie MacDonald, Recruitment Specialist at 902-421-1214.   If you require accommodation to participate in the recruitment process, please let Jessie know.
Meridia Recruitment Solutions connects leading organizations with top talent by building strong relationships and creating ideal matches with candidates because we are only successful when you are. We appreciate your interest in this opportunity.
To learn more about Meridia Recruitment Solutions, our job opportunities, and career advice we invite you to explore our site and subscribe for career alerts.