Image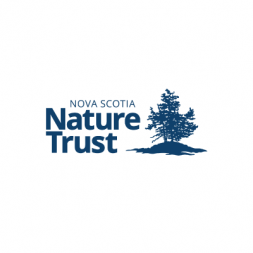 Land Conservation Lead
Dartmouth, Nova Scotia
Reference #SM-15354

The Nova Scotia Nature Trust was created to protect and conserve our province's incredible natural legacy. They save outstanding natural areas through land conservation. They use a strategic, science-driven approach to identify and protect the most threatened, unique, and significant natural areas for nature and for future generations to enjoy. The Nature Trust stewards over 15,000 acres of land across Nova Scotia, and through their ambitious Twice the Wild campaign, aim to double their protected space for nature by 2023. To meet this target and ensure continued land conservation success, they have created a new role.
On behalf of our client, we are currently recruiting for a Land Conservation Lead to join their team of dedicated professionals on their Conservation Team in Halifax, Nova Scotia.
Reporting to the Director of Conservation, the Land Conservation Lead is responsible for advancing the protection of ecologically important lands across the province, through private land conservation. The Land Conservation Lead works with landowners, educating and inspiring conservation action, effectively negotiating and administering the process to secure permanent protection of land.
Land Securement Responsibilities:
- Develops and delivers on strategic and annual land conservation plans, including prioritization of lands for protection
- Oversees landowner inquiries (landowners wishing to protect their land)
- Plans and implements strategic, targeted landowner engagement and outreach with owners of high conservation priority lands to encourage them to protect their lands; Develops and maintains relationships with potential priority landowners, and educates them about their lands, conservation rationale, conservation options and benefits
- Oversees land securement process (e.g. negotiations, legal work, survey, appraisal etc.) for land purchases, donations, bequests and conservation easements. Works closely with legal, appraisal, survey, real estate, and tax/estate planning advisors, government agencies and Nature Trust team members
- Provides support to landowners throughout the land conservation process
- Ensures compliance with all internal and external standards, policies, procedures, documentation and best practices and manages risk
- Oversees and manages special projects and grants
Partnership Responsibilities:
- Maintains strategic partnerships and collaborative land conservation efforts with government, Mi'kmaw, land trust and other conservation and community organizations
Communication Responsibilities:
- Provides subject matter expertise and guidance to Nature Trust team, committees and Board
- Supports the Philanthropy and Engagement team in fundraising, donor stewardship, marketing and communications
Administrative / Technical Responsibilities:
- Maintains thorough landowner engagement, land conservation and conservation lands records and tracking systems
- Administers property tax program
- Manages the work of expert consultants/contractors (conservation, legal, survey, appraisal)

As the ideal candidate, you possess experience working with or excellent knowledge of land trusts, private land conservation, protected areas, real estate. Recognizing the uniqueness of this role, other applicants with strong competencies and attributes may also be considered.
A passion for nature and conservation, and genuine interest in working with landowners and inspiring conservation action is essential. Exceptional communication, relationship-building and negotiation skills along with high aptitude for mastering complex technical information (legal, tax, real estate etc.) will be key to success in this role.
You thrive in a highly demanding environment, simultaneously advancing multiple property files and projects to deadlines. You have significant drive and resilience, and are highly organized, detailed-oriented and strategic.
You are a mature, confident, diplomatic, and resourceful individual with exceptional interpersonal skills, able to build relationships and trust with diverse individuals and organizations.
Post-secondary education required, ideally in conservation, land administration, resource management or equivalent. Natural history/ecological knowledge an asset.

To express interest in this opportunity please apply online directly by clicking 'Apply Now' below.

If you have any questions, please contact Brittany Beale, Consultant at bbeale@kbrs.ca or Scott McGaw, Partner at smcgaw@kbrs.ca. If you require accommodation to participate in the recruitment process, please let us know.

Meridia Recruitment Solutions connects leading organizations with top talent by building strong relationships and creating ideal matches with candidates because we are only successful when you are. We appreciate your interest in this opportunity.

To learn more about Meridia Recruitment Solutions, our job opportunities, and career advice we invite you to explore our site and subscribe for career alerts.