Image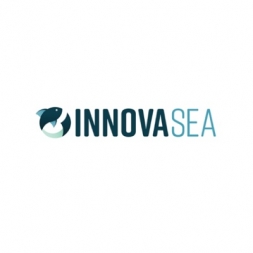 Reference #15314
Meridia Recruitment Solutions has partnered with InnovaSea Marine Systems Canada, a recognized leader in fish tracking, to recruit for their Mobile Application Developer role in Bedford, Nova Scotia.
At InnovaSea Marine Systems Canada, their core purpose is to create the possibility for sustainable use of our ocean and freshwater ecosystems.  

We are seeking a full-time Mobile Application Developer. Reporting to the Director of Software and Data Products in our Fish Tracking division, the Mobile Application Developer is responsible for:
Design and development of production-quality mobile software, as a member of a Scrum team

Maintenance, bug-fixing, and regression testing of software products

3rd-tier customer support of software products

Continuous learning of relevant software technologies
The candidate must be adept at producing robust, fault-tolerant software, and have strong written and verbal communication skills.
Required Skills and Experience:
5+ years developing mobile applications for iOS and / or Android using native code or cross-platform tools like React Native, Xamarin or Flutter

Experience building and shipping at least one production-quality mobile app from start to finish

Strong written and verbal communication skills

University or College level degree/ diploma in Computer Science, Software Engineering, or related technical field.

Swift, Objective-C, Java and Kotlin

Source control

BLE or Bluetooth Classic

Experience working on an Agile / Scrum team

GraphQL

Google Protocol Buffers

Python
For more information contact Jamie Grant, Partner at 902-420-1809 or Brooke Ireland, Senior Consultant at 902-421-1214.
Meridia, a Knightsbridge Robertson Surrette company, is Atlantic Canada's leading contingency recruitment firm that is focused on providing high quality, fast turnaround recruitment for professional and technical positions.
For more information on opportunities at Meridia, visit: www.meridiarecruitment.ca. For information on opportunities with our parent company, Knightsbridge Robertson Surrette, visit www.kbrs.ca.