Image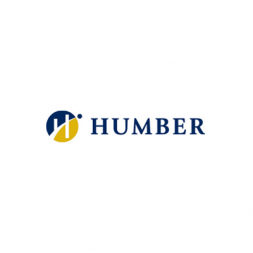 Applications Architect
Industry
Academic
Architecture & Design
Apply Now
Applications Architect
Humber College
Etobicoke, Ontario
Reference # MG-15184
Humber College, a founding member of Polytechnics Canada, is one of the largest postsecondary institutions in Canada with over 27,000 full-time students across three campuses. Humber provides a broad range of career-focused credentials including apprenticeship training, certificate and diploma programs, honours bachelor's degrees and Ontario graduate certificates, with both full-time and continuing education programs.
Humber has more than a 50-year history of providing high quality postsecondary education. The college's polytechnic approach includes a wide range of credentials with well-established pathways between them, as well as partnerships with industry, community agencies and other educational institutions, providing students with access to industry leaders and work experience. Students leave Humber with a strong combination of specialized knowledge, critical thinking skills and hands-on experience, learning from professors who have extensive industry connections.
Now, on behalf of Humber College, we are recruiting an Applications Architect to join their growing organization. Reporting to Manager, Enterprise Technology in ITS Enterprise Applications, the Applications Architect is responsible for collaborating with business partners and ITS to develop an understanding of the desired business outcomes for all campuses across the institution, to incorporate the "big picture" view of enterprise applications platforms, services, and technology, and to create effective plans for existing, new, and proposed applications architecture development and integrations. The incumbent provides comprehensive plans to effectively leverage best practices for technology design, configuration, and deployment across a suite of multiple and growing enterprise applications including but not limited to: Student Information Systems (SIS), Financial Information Systems (FIS), Operational Data Stores (ODS), Human Resource Management Systems (HRMS), Constituent Relationship Management (CRM) Systems, Real Estate Education Program (REEP) Information Systems, Flexible Registration Systems, Identity systems and their related ERP integrations. Humber College is willing to having the Applications Architect position filled 100% remotely.
Responsibilities will also include:
Serve as a trusted advisor and senior consultant to senior administration and campus clients to advise on optimal solutions. Ensure projects align with the objectives of the college and IT Services.

Fulfill the role of primary contact for consultations pertaining to application architecture by defining, evaluating, and recommending ERP application architecture requirements and strategies, including the integration and coordination of applications, and the associated interface design.

Provide applications architecture expertise in support of college-wide operations, by developing an understanding of Humber's core business and future plan, and the various college architectures and services provided by the college to its internal and external clients.

Provide highly confidential strategic advice to senior management to support key business proposals. Future business opportunities will have limited details available, contain a high level of ambiguity, be highly confidential due to staffing impacts, labour relations and competitive advantage and will be very time sensitive. The incumbent will need to understand the business needs, how those translate into technical applications requirements and relate to the current state of the complex enterprise application architecture.

Research and assess applications architecture, products and services including integration models, application/infrastructure usage patterns, systems analysis/design, and modelling methods. Assesses risks and risk mitigation strategies and manage those risks.

Lead the creation of application architecture standards, procedures, processes, methods, techniques, and controls to ensure optimum delivery, consistency in integration and deployment, while incorporating industry best practices.

Utilize state-of-the-art approaches that reflect the ability of enterprise applications to implement digital strategies and deliver on business objectives.
Ideal candidate skills & experience:
4-year degree in Information Technology (or equivalent computer science degree) from a recognized educational institution or equivalent training and experience in ERP applications architecture planning, development, integration, and deployment within an enterprise-wide client-focused environment.

AWS Solutions Architect Professional Certification considered an asset.

The minimum practical experience required is 7 years in a progressively complex enterprise systems environment.

Knowledge of applications architecture, strategic architecture planning, database concepts, virtualization, cloud computing, applications architecture development and integration within an enterprise IT environment.

Knowledge of emerging technologies, industry trends, enterprise applications and architecture-related technical and business planning, strong appreciation of multiple architecture domains.

Demonstrated client relations skills to meet diverse client business needs from a technical architecture perspective.

Experience in Education and/or Broader Public Sector preferred.
What's In it for you?
An opportunity to have an impact with a post-secondary institution, poised to do great things.

Diverse, hard-working, committed team of people who care about each other.

Tools and technology that will allow you to succeed at your job.

Work /Life balance with extended health and dental benefits, and above-average days off due to college closure schedules

Amazing perks

Highly supportive work culture
If you are intrigued and invigorated by the details of this opportunity to bring your experience to a key role with Humber College, we would love to have a conversation.
To express interest in this opportunity please apply online by clicking the "Apply Now" button below.
For more information about this exciting opportunity please contact Mark Gillis, Senior Consultant, at mgillis@kbrs.ca. If you require accommodation to participate in the recruitment process, please let Mark know.
Equity, Diversity and Inclusion
Humber College is committed to a workforce that reflects the diversity of our students and our city. We actively seek Indigenous Peoples and individuals from equity-deserving groups with demonstrated skills and knowledge to deal with all aspects of equity, diversity and inclusion in a post-secondary environment.
Accommodation
Humber College is committed to accommodating applicants with disabilities throughout the hiring process, in accordance with the Accessibility for Ontarians with Disabilities Act (AODA). Our HR Generalists will work with applicants requesting accommodations at any stage of the hiring process. This document is available in alternate formats upon request.
Anti-Discrimination Statement
At Humber College, all forms of discrimination and harassment are prohibited. Students and employees have the right to study, live and work in an environment that is free from discrimination and harassment. If you need assistance on concerns related to discrimination and harassment, please contact the Centre for Human Rights, Equity and Inclusion: http://hrs.humber.ca/human-rights-equity-diversity.html or the Office of Student Conduct at studentconduct@humber.ca
If you require accommodation in order to participate as a candidate in the recruitment process, please contact accommodate@kbrs.ca or communicate your needs to the recruitment professionals named above.