Image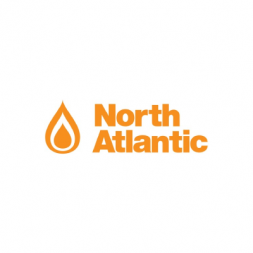 Contract And Procurement Manager
Industry
Accounting & Finance
Manufacturing, Supply Chain & Operations
Location
Newfoundland and Labrador
Apply Now
Contract and Procurement Manager
North Atlantic Refinery (NARL)
Come By Chance, NL
Reference NH-15183
Our client, North Atlantic Refinery (NARL), has been focused on providing excellence in processing and efficiency since it's inception over 40 years ago. From the very beginning, this proud local company wasn't just about their products. Their reputation, service and employees say so much more about who they are. They've served Newfoundlanders and Labradorians with refined products manufactured here for almost 30 years. NARL is looking to add new expertise to its team in the search for a Contract and Procurement Manager. This is an opportunity to join a dedicated employer with a reputation for contributing to the Newfoundland's economy and cultivating a culture that gives back to the community.
On behalf of NARL, we are seeking a highly energetic and motivated Contract and Procurement Manager to join their senior team. The Contracts and Procurement Manager is responsible for leading the contract and procurement team and ensuring the implementation of optimal inventory management practices. The successful candidate will be responsible for reducing costs, improving quality, supporting the implementation process of new supply strategies, managing the supplier relationship and performance, and ensuring material availability at optimized costs.
As a compassionate and forward-thinking leader, you will champion a positive working environment where commitment to quality and safety is key. With a proven ability to take initiative and drive results, you will develop new procurement strategies and performance targets through your resourcefulness and creative problem-solving abilities. The ability to forge strong relationships and partnerships with customers and suppliers while managing and engaging the contract and procurement team will ensure success and growth in this exciting role.
In this leadership role, you will be responsible for the following duties:
Responsibilities:
• Lead cross-functional teams to develop and implement long-term supply strategies for key products and/or services which will maximize purchasing power and reduce total cost of ownership.
• Research and analyze supplier cost drivers and supply markets to identify potential suppliers.
• Qualify potential suppliers against specifications and strategy/requirements.
• Manage strategic relationships with key preferred suppliers and organize business reviews to measure and manage supplier performance vs. contract service levels.
• Review and oversee price management of contracts with price adjustment and rebates.
• Develop and drive annual supplier continuous improvement goals.
• Involve other departments at an early stage in the procurement process to ensure that their needs and expectations are considered.
• Gather internal customer feedback on supplier performance. Work with suppliers to ensure that they meet expected deadlines on purchasing concerning key projects.
• Communicate and keep internal customers and management informed of progress on major procurement topics.
• Develop and implement contract and procurement strategies that ensure availability of key products while minimizing the level of Inventory and the associated costs.
• Implement systems for continuous monitoring of inventory, defining improvement action plans to optimize inventory and reduce inventory value. Support acquisitions on Inventory Management.
• Lead and mentor a team of professionals in a fast paced, multi-disciplined, unionized environment.
Qualifications:
• Bachelor's degree in Business or other relevant post-secondary education is required.
• Supply Chain Management Professional (SCMP) is preferred.
• Working knowledge of commercial law and finance, as well as inventory and procurement management is required.
• Computer literacy with Microsoft Office products.
• Strong knowledge of inventory management software modules; experience with the IBM Maximo Asset Management and Inventory System would be an asset.
• 10+ years' experience in an inventory and procurement management role (five of which must be at a senior level with an emphasis on contract and pricing negotiations).
• Supervisory experience leading and engaging a team.
If you are ready to make a difference and be a part of the next chapter in NARL's growth, then connect with us today!
To express interest in this opportunity, please click on the "Apply Now" button below. For more information, contact Natalie Hand at 709.722.6925. If you require accommodation to participate in the recruitment process, please let us know.
Meridia Recruitment connects leading organizations with top talent by building strong relationships and creating ideal matches with candidates because we are only successful when you are. We appreciate your interest in this opportunity.
To learn more about Meridia Recruitment, our job opportunities, and career advice, we invite you to explore our website: www.meridiarecruitment.ca. For information on opportunities with our parent company, Knightsbridge Robertson Surrette, visit www.kbrs.ca.