Image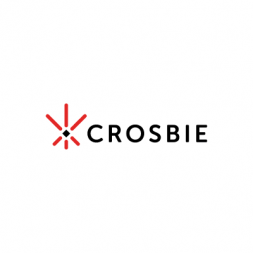 Commercial Advisor
Industry
Accounting & Finance
Administration
Manufacturing, Supply Chain & Operations
Location
Newfoundland and Labrador
Apply Now
Commercial Advisor
Crosbie
St. John's, NL
Reference NH-15182
- One Team, One Goal -
As a 4th generation family business, Crosbie is a leader in the offshore oil & gas, marine construction, and commercial and residential real estate markets. A growth-oriented company, Crosbie is focused on both its core markets and investing in new and emerging sectors. With its head office located in St. John's, Newfoundland and Labrador, Canada, there are additional locations in the Maritimes, the United States and Guyana. Having been in business for well over a century, Crosbie has continuously adapted to changing industry demands. Safely providing superior client-focused solutions, Crosbie merges world-class expertise with local, deeply held values. Crosbie has been part of Best Managed Companies since 2015, Canada's leading business award program that recognizes excellence by privately-owned Canadian companies, an acknowledgment of the company's exceptional business performance in a fast-changing world. On their behalf, we are recruiting a Commercial Advisor.
Maintaining the customer centric approach to business, inherent in all that Crosbie does, the Commercial Advisor will be solutions-focused and able manage the variation order process to ensure contract compliance is adhered to and that variation orders are appropriately implemented. Responsible for developing and maintaining contractual checklists to ensure all contract control processes are followed, including but not limited to, human resources/industrial relations reviews, legal reviews, insurance requirements, and financial parameters. As an essential part of the team, they will support procurement, where necessary and requested, for contract reviews and compliance and ensure procedures are being followed and risks are mitigated with asset rentals. This role will ensure that contract compliance and monitoring and bid processes are followed and updated as required for business changes and will support the development of bid pricing and assist in the completion of any contract escalation requirements.
As the commercial steward for the organization, the Commercial Advisor will maintain a core understanding of all requirements of contracts and communicate the requirements and any changes thereto to contract stakeholders. They will support the bid preparation team with terms and condition reviews, pricing requirements and the setup of any contractual relationships with subcontractors. Responsible for ensuring day-to-day contractual requirements for Industrial Services businesses. The role supports the development of variation orders, change requests, contract escalations, reviews of terms of conditions from a customer and supplier perspective, compare any bid contract terms and conditions to Crosbie's standard contract acceptance requirements, review and assess standard contract terms, and support the bid process, as requested and required.
We seek a skilled professional with experience that includes post-secondary education in business with a focus on Commerce or other relevant discipline, 5-10 years' progressive experience in contracts review environments and competency on commercial law principles gained through specific subject matter training. The successful candidate will have exceptional time management skills and will be able to use their time effectively and efficiently to multi-task while maintaining a high degree of accuracy. Demonstrating excellent business acumen and financial management skills including a strong understanding of project financial reporting and control structure, this role requires an effective people leader able to establish productive relationships with clients, employees and other key stakeholders.
To express interest in this opportunity, please click on the "Apply Now" button below. For more information, contact Natalie Hand at 709-722-6925. If you require accommodation to participate in the recruitment process, please let us know.
Meridia Recruitment connects leading organizations with top talent by building strong relationships and creating ideal matches with candidates because we are only successful when you are. We appreciate your interest in this opportunity.
To learn more about Meridia Recruitment, our job opportunities, and career advice, we invite you to explore our website: www.meridiarecruitment.ca. For information on opportunities with our parent company, Knightsbridge Robertson Surrette, visit www.kbrs.ca.