Image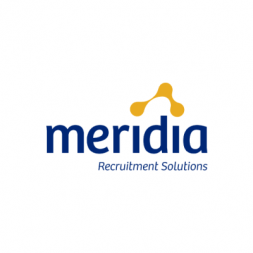 Corporate Legal Assistant
Industry
Professional Services
Legal
Apply Now
Corporate Legal Assistant
Montreal, Quebec
Reference # AC -15176
Meridia Recruitment Solutions has partnered with our client, a highly respected international business law firm with offices in Canada and the US, to recruit a Legal Assistant for their Montreal location.
With both an exciting, fast-paced work environment and a supportive, collegial, and team-based culture, our client takes pride and ownership in their work and demonstrate exceptional client service in everything they do. They take pride in their ability to attract and retain individuals who excel in their respective fields. They do this by providing stimulating work and learning and development opportunities, as well as a competitive compensation and benefits package.
The Legal Assistant is responsible for providing administrative and document-related support to principals.
Role Description:
Prepare client correspondence in accordance with the requirements set by the principal/practice group, as required.

Under legal professional supervision, prepare initial drafts of routine documents based on precedents, revisions, comparisons, track changes and database entry.

Update contact names and addresses in Interaction and any other client databases.

Coordinate client meetings, schedule boardrooms and arrange for catering or audio-visual equipment.

Update calendars for assigned principals, which includes meetings, appointments, due dates, and client-related activities (i.e., set up/maintain tickler system to ensure principals engage with clients on a regular basis).

Handle and review all incoming mail, email, fax communications; and arrange for specialized mail/courier/messenger services as required.

Receive, handle, screen and/or direct incoming calls as directed by principals; respond to routine inquiries and requests from clients; and take messages as required.

Respond promptly to requests and work collaboratively with other departments and members of the Firm.

Provide backup support when other Legal Assistants are absent, are at capacity and/or managing multiple/difficult deadlines.

Coordinate activities with other departments and staff as required (e.g., Facilities, Marketing, etc.).

Liaise and work closely with Legal Document Specialists and Support Assistants, as appropriate, to ensure tasks are completed within a timely manner.

Participate in projects and initiatives as assigned.

Act as key contact for all matters relating to coordinating travel arrangements, preparing itineraries and travel expense reports, and completing Quebec Bar renewal applications, and tracking CPD credits.

Partner with principals to ensure docket time is entered by set deadlines and follow up with principals as required.

Monitor and review outstanding WIP (Work in Progress) to ensure timely billing

Prepare cheque requisitions as required to initiate payment of third-party invoices and filing fees

Prepare engagement letters and work with the Conflicts and Records team to coordinate new file openings, matter intake, conflict search and audit requests.

Maintain and organize files to ensure they are easily retrievable by principals, file/scan all paper or electronic correspondence/records into the firms document management system. Work with Support Assistants as required to store client files as appropriate within firm guidelines.
Your Qualifications:
Legal Assistant diploma or post-secondary degree/diploma in Office Administration is required.

4 years related experience, preferably within a legal professional services firm.

Must have strong knowledge of business legal terms, documents, and procedures.

Proficient in MS Office product suite.

Strong client service orientation combined with the ability to manage multiple clients needs at the same time.

Excellent communication (verbal and written with bilingual proficiency) and interpersonal skills.

Exceptional attention to detail, efficient and organized. Proactive and takes initiative.

Ability to work well independently and collaboratively within a team environment.

Ability to work under pressure.

Flexibility to occasionally work overtime.
To express interest in this opportunity, please click on the "Apply Now" button below.

For more information, please contact Adam Creaghan, Partner at acreaghan@kbrs.ca or 647-336-1416 or Fay Hage, Recruitment Specialist at fhage@kbrs.ca or 647-480-1709. If you require accommodation to participate in the recruitment process, please let Fay Hage know.

Meridia Recruitment Solutions connects leading organizations with top talent by building strong relationships and creating ideal matches with candidates because we are only successful when you are. We appreciate your interest in this opportunity.
To learn more about Meridia Recruitment Solutions, our job opportunities, and career advice, we invite you to explore our site and subscribe for career alerts.