Image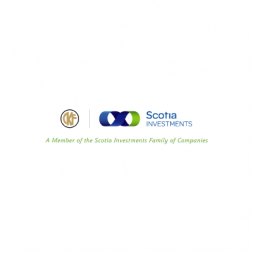 Human Resources Manager
Halifax, NS
AM – 15145
Meridia Recruitment Solutions has partnered with CKF, a member of the Scotia Investments Family of Companies, to recruit a Human Resources Manager to join their team in Hantsport, Nova Scotia.
With five manufacturing facilities located across Canada with a total workforce in excess of 700 employees, CKF is a diversified company specializing in the production of foam, plastic and molded pulp products, including disposable tableware, egg cartons, four-cup carriers, display containers, and a wide variety of other products for the food service industry. Always looking for opportunities to grow and add value to the community, CKF quickly adapted to produce face shields that have helped protect front-line workers who continue to serve the community throughout the Covid-19 pandemic.
Role Description:
As the Human Resources Manager, you will lead all Human Resources functions within the 24/7, unionized manufacturing facility in Hantsport, Nova Scotia. You will act as trusted advisor to supervisors and managers across the organization, ensuring the proper interpretation and administration of the Collective Agreement. In addition, you will develop an outstanding rapport with Union members while continuing an already strong relationship built on strong communication and trust.
By joining CKF, you will be part of an ethical ownership group that care about the environment and community. You'll have the autonomy and support to make important decisions at the plant level while also having the ability to influence corporate programs and initiatives. In return for your skillset and expertise, you will be offered a competitive salary and benefits package.
Your responsibilities will include:
• Overseeing the recruitment process for hourly and salaried employees, which includes preparing job postings, screening applicants and awarding jobs in accordance with the Collective Agreement when applicable, as well as coordinating with outside agencies on temporary staffing requirements;
• Maintaining ongoing communication with department Managers and Supervisors regarding staffing levels, providing guidance on succession planning and any potential job changes;
• Conducting investigations related to grievances or potential discipline, recommending appropriate action and preparing letters and other documentation as necessary;
• Organizing and chairing regular meetings between the Company and Union;
• Participating as an active member of the negotiation team for the Company in labour negotiations;
• Managing the leave of absence program and return to work plans as well as overseeing the Disability Case Manager;
• Guiding the organization through the constant pursuit of effective diversity, equity and inclusion initiatives;
• Developing a strong and innovative retention program, while also coordinating employee events and existing rewards programs.
Qualifications:
This position could be an ideal fit if you are a confident, experienced HR professional with proven leadership abilities in a unionized, 24/7 environment. You are passionate about creating a work environment that's enjoyable for everyone and enjoy finding new ways to improve process and programs to enhance those around you. Most importantly, you are an exceptional communicator, having the finesse to motivate and inspire people through difficult conversations.
Your qualifications will include:
• Post-secondary education with an emphasis in Human Resources and/or Industrial Relations;
• Minimum 5 years' experience in a Human Resources Manager role, preferably in a fast-paced, unionized manufacturing environment;
• Proven experience negotiating collective bargaining agreements;
• Demonstrated leadership abilities in employee relations, with experience coaching managers on how to reduce and mediate conflict;
• Experience implementing change management initiatives within a large organization;
• Sound knowledge and understanding of Nova Scotia employment laws and practices;
• Strong decision-making along with the confidence to stand behind those decisions;
• Strong written and verbal communication skills;
• Ability to operate with a strong sense of urgency when required, including flexibility to work outside of standard business hours when needed;
• CPHR designation is considered an asset.
To express interest in this opportunity please apply online by clicking "Apply Now" below.
For more information contact Austin McLennan, Senior Consultant, at 902-424-1103 and amclennan@kbrs.ca or Rick Neima, Recruitment Specialist at 902-421-4407 and rneima@kbrs.ca, or please apply online by clicking the "Apply Now" button below. If you require accommodation to participate in the recruitment process, please let Austin or Rick know.
Meridia Recruitment Solutions connects leading organizations with top talent by building strong relationships and creating ideal matches with candidates because we are only successful when you are. We appreciate your interest in this opportunity.
To learn more about Meridia Recruitment Solutions, our job opportunities, and career advice we invite you to explore our site and subscribe for career alerts.