Image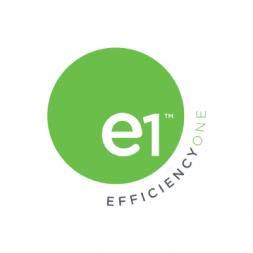 Data Scientist/Engineer                              
Dartmouth, Nova Scotia
Reference # JG-15142
Ranked number one in Canada for energy efficiency programs and a multi-year winner of Canada's greenest employers, EfficiencyOne has worked with hundreds of thousands of families, businesses, non-profits, and institutions to transform the way they use and save energy. EfficiencyOne isn't just an organization - it's a movement. Their organization's purpose is "Helping people build a better world through efficiency." Coming to work every day because their team wants a better world and believe they can contribute to a more prosperous, sustainable future through efficiency. Now, on their behalf, we are currently recruiting for a Data Scientist to join their team.


Role Description:
The Data Scientist will be responsible for developing insights-driven business solutions from large and varied data streams.   The role requires manipulating and analyzing data from several different sources and using industry-leading data science methods to achieve business outcomes such as improving targeted marketing and customer experience, estimating energy use and energy savings potential of homes and businesses, estimating actual energy savings from efficiency upgrades, improving forecasting, and streamlining business processes.   The Data Scientist will also play a key role in identifying analytical priorities and provide input into the analytics strategy and direction for the organization.   
Responsibilities:
Identify analytical priorities, and aid in setting analytical strategic direction

Guide the appropriate technical environment and toolkit investments to support analytical priorities and goals

Data management and wrangling, including standardizing, combining, and summarizing large data streams from several sources for analytics and other initiatives

Use statistical applications and techniques to support business outcomes such as event prediction, customer segmentation; estimate/predict energy usage, forecasting, and other priorities

Fulfill ad-hoc data and information/report requests

Mentoring other team members and building analytical expertise and capacity within the organization

Manage external analytical partners where required
Qualifications:
A university degree (preferably graduate level) specializing in quantitative methods such as data analytics, computer science, mathematics would be considered an asset.

Understands

structured query language (SQL), and experience in combining and analyzing data from several different sources and formats (including unstructured data)

Experience working in Big Data ecosystems (Azure cloud-based ecosystem)

Expertise using statistical applications and software such as R, Python, SAS, and/or Big Data analytical tools

Expert knowledge in predictive analytics and statistical methods (e.g., machine / deep learning, artificial intelligence algorithms, clustering, and data reduction techniques, etc.)

Proficient with

PC environment, software, hardware, and changing technologies;

Microsoft Office software (Excel, Word, PowerPoint, Outlook)

Strong interpersonal skills and superior time management skills, along with

excellent written and oral communication abilities

Flexible and have above average attention to detail combined with the ability to meet deadlines in a fast-paced environment
To express interest in this opportunity, please click on the "Apply Now" button below.
For more information contact Jamie Grant, Partner at 902-420-1809 or Jessie MacDonald, Recruitment Specialist at 902-421-1214
Meridia Recruitment Solutions connects leading organizations with top talent by building strong relationships and creating ideal matches with candidates because we are only successful when you are. We appreciate your interest in this opportunity.
To learn more about Meridia Recruitment Solutions, our job opportunities, and career advice we invite you to explore our site and subscribe for career alerts.