Image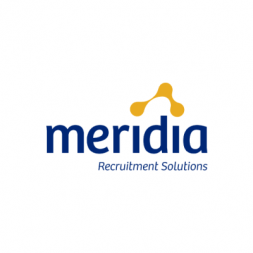 Intermediate Securities Law Clerk
Industry
Professional Services
Legal
Apply Now
Intermediate Securities Law Clerk
Toronto, ON
Reference # - AC 15131

Our client, a full-service law firm located in downtown Toronto with approximately 220 support staff and lawyers. Are committed to delivering responsive, quality service, advice, and technical expertise. The firm successfully balances high standards of professionalism with a congenial, and flexible work environment for its members.

The firm has an immediate opening for an Intermediate Securities Law Clerk in their Securities Department. This position will require a self-starter with the ability to manage multiple tasks and adapt to changing priorities. The successful candidate will have a minimum of 5 years' relevant experience and a thorough understanding, and ability to apply working knowledge, of the relevant securities legislation.
Role Description:
Manage complex issues for public companies with various Securities Commissions, CDS Inc.;

Proficiency with CUSIP/ISIN Request and Eligibility Applications, and settlement confirmations and matters with CDS Inc.;

Draft public offering supporting documents pursuant to the Long Form, Short Form and Shelf offering systems, and proficiency with offering submissions via SEDAR;

Independently handle annual and interim continuous disclosure client filing schedules, document preparation and regulator fee matters, including Ontario and Alberta market Participation Fee forms, and submissions through SEDAR, OTCIQ and CSE;

Proficiency in preparing and filing Form 45-106F1 - Reports of Exempt Distribution via SEDAR, OSC portal, BC eServices, and preparation of SEC Form D reports and EDGAR and blue-sky submissions;

Proficiency in registering Exempt Market Dealer and IIROC registrants' firms and its management members, and maintaining ongoing records via the National Registration Database (NRD);

Proficiency in preparing monthly Toronto Stock Exchange Form 1s, Canadian Securities Exchange Form 7s and event driven disclosure and submissions with each exchange;

Proficiency with the System for Electronic Disclosure by Insiders (SEDI) and reporting obligations;

Knowledge of Newsfile, Accesswire, Cision and GlobeNewswire press release portals in connection with press release dissemination matters;

Articles of Incorporation/Organization (including share provisions), Amalgamations, Amendments, Revivals, Dissolutions, Continuances, Extra Provincial Registrations;

Review and update minute books to rectify deficiencies;

Draft agreements and provide supporting documents relating to corporate and tax reorganizations.
Your Qualifications:
Minimum of 5 years' relevant experience in a law firm setting;

Institute of Law Clerks of Ontario Certified;

Previous experience preparing and completing SEDAR, SEDI, NRD, BC eServices, OSC portal, TSX SecureFile (TMX LINX), OTCIQ, CSE and EDGAR submissions;

Working knowledge of the relevant securities and corporate legislation;

Strong technical skills using Microsoft Office (Word, Excel, Outlook, and Calendar);

Knowledge of Cyberbahn, DisclosureNet, DocuSign, Aderant 8, Expert Time, and ND Office an asset;

Knowledge of Computershare, and National Securities Administrator transfer agent shareholder portals an asset;

Experience using Corplink;

Broad understanding of corporate law, and legal concepts relative to securities law;

Capacity to exercise initiative and efficiently and effectively manage many files simultaneously and work well under pressure;

Sound ability to adhere to strict deadlines;

Strong ability to problem solve with minimal supervision:

Excellent organizational and time management skills;

Effective verbal and written communication and interpersonal skills;

Ability to work independently, following instructions with minimal supervision;

Detail-oriented with the ability to work within time sensitive deadlines and manage multiple priorities; and

Conscientious with strong attention to detail.
Our client offers a congenial work environment, competitive compensation commensurate with experience, and a full benefits program. Their benefits include health and dental coverage, competitive vacation packages, referral programs, and employee assistance programs. When starting at the Firm, new team members are provided a comprehensive training and orientation program. The Firm strives to nurture the professional development of their support staff through offering training workshops regularly throughout the year and Lunch & Learn events on a variety of topics on a quarterly basis.

To express interest in this opportunity, please click on the "Apply Now" button below.

For more information, please contact Adam Creaghan, Partner at acreaghan@kbrs.ca or 647-336-1416 or Fay Hage, Recruitment Specialist at fhage@kbrs.ca or 647-480-1709. If you require accommodation to participate in the recruitment process, please let Fay Hage know.
Meridia Recruitment Solutions connects leading organizations with top talent by building strong relationships and creating ideal matches with candidates because we are only successful when you are. We appreciate your interest in this opportunity.
To learn more about Meridia Recruitment Solutions, our job opportunities, and career advice, we invite you to explore our site and subscribe for career alerts.