Image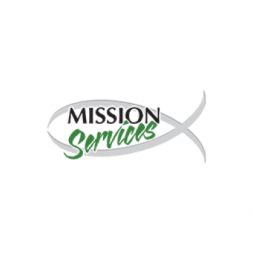 Director Of Finance
Industry
Accounting & Finance
Not-for-Profit
Apply Now
Director of Finance
Hamilton, ON
Reference # AC –15121
Our client Mission Services is a non-profit, multi-social service agency who believes every person deserves access to healthy food, safe housing, and opportunities for tomorrow. They accomplish this by offering professional services in a caring and dignified manner for every person who comes through their doors, without regard to faith, race, ethnicity, gender, age, disability, educational status, or sexual orientation. Toward this ambitious goal, they serve more than 20,000 people each year.
Mission Services is currently looking for a Director of Finance to join their Finance Department in the Hamilton office. Director of Finance reports directly to the CEO/Executive Director and has primary responsibility for effective management of the department, the accounting and oversight of all the financial activities of Mission Services, including business planning, budgeting, and forecasting. The Director of Finance works in collaboration with the Executive Leadership Team and the Senior Leadership team providing strategic leadership and guidance in the key decisions regarding the organization's finances and enhances the dignity and quality of life of our clients and staff. Acts as the key liaison with the various funders and financial institutions and advocates on behalf of Mission Services.
Role Description:
Provide a work ethic in leadership and role modelling of behavior's and responsibilities that demonstrates the Mission, Vision and Values of Mission Services.

Provide service in a dignified, culturally competent, and respectful manner that reflects the values of Mission Services, and which reflects an integrated anti-racism/anti-oppression framework.

Comply with MSH established practices, procedures, policies, and code of conduct and consistently present MSH and its services in a positive manner.

Advise the CEO/Executive Director of any financial, legal, infrastructure or business continuity risks.

Oversee cash, investments, asset management, cash flow planning and ensure availability of funds as needed.

Manage financial strategies and represent Mission Services to financial partners, including financial institutions, investors, foundation executives, auditors, public officials, etc.

Consult and collaborate with Executive and Senior Management Team in the development and monitoring of budgets.

Develop financial business plans and forecasts.

Participate in organizational policy development as a member of the senior management team.

Be knowledgeable about non-profit/charitable best practices and provincial and federal law regarding non-profit operations.

Oversee the accounting department to ensure maintenance and accuracy of all accounting systems and functions; supervise Mission Services finance staff.

Ensure maintenance of appropriate internal controls and financial procedures.

Ensure timeliness, accuracy, and usefulness of financial and management reporting for government funders, foundations, and Mission Services Executive Director and Board of Directors

Oversee the preparation and communication of monthly and annual financial statements.

Coordinate audits and proper filing of tax returns.

Ensure legal and regulatory compliance regarding all financial functions
Your Qualifications:
Bachelor's Degree in Business, Finance, Accounting required.

Completion of a professional accounting designation (CPA) with a minimum of 10 years senior management experience in financial discipline preferably in the Not for Profit sector.

Experience in a senior financial-management role, demonstrating the ability to be flexible and responsive to the needs of executive staff, resulting in the development and implementation of creative financial management strategies.

Attention to detail and commitment to financial stewardship and ethical practices

Knowledge of compliance and reporting requirements in the Not for-Profit sector would be considered an asset

Demonstrated critical thinking, problem solving, sound judgement and quick decision-making skills.

Excellent verbal and written communication, computer, interpersonal and organizational skills.

Hospitable, respectful, and compassionate in dealings with staff/ volunteers/clients/public and other key stakeholders

Committed to uphold the organization's mission, values, and standards

Ability to communicate (verbally/in writing) in French language is an asset
HOURS OF WORK:
Monday to Friday - 37.5 hours per week

Additional hours may be required based on organizational and reporting deadlines, i.e., year-end, audits, etc.
REQUIREMENTS:
Police Criminal Record and Judicial Matters Check

Two-Step Tuberculosis Skin Test

Proof of COVID-19 vaccination, or willingness to register to receive this vaccination as soon as possible
To express interest in this opportunity, please click on the "Apply Now" button below.
For more information, please contact Adam Creaghan, Partner at acreaghan@kbrs.ca or 647-336-1416 or Fay Hage, Recruitment Specialist at fhage@kbrs.ca or 647-480-1709. If you require accommodation to participate in the recruitment process, please let Fay Hage know.

Meridia Recruitment Solutions connects leading organizations with top talent by building strong relationships and creating ideal matches with candidates because we are only successful when you are. We appreciate your interest in this opportunity.
To learn more about Meridia Recruitment Solutions, our job opportunities, and career advice, we invite you to explore our site and subscribe for career alerts.