Image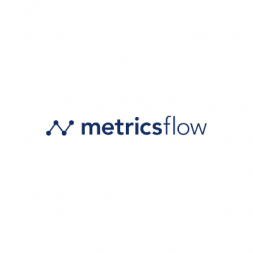 Software Developer
Location
Newfoundland and Labrador
Apply Now
Software Developer
Metricsflow
St. John's, NL (Remote an option)
Reference #NH-15113
Metricsflow works to shape the future of data attribution for a new kind of relationship between customers and companies. Advocating for privacy-first practices and a smarter, deeper, and non-invasive customer learning, Metricsflow innovates using machine learning and AI technology to equip businesses with the right tools. Joining their team means the opportunity to become part of the foundation of this company and contribute to this vision in a true, tangible way. If you are passionate about the Internet and how data is treated, you've found the right place.
Meridia Recruitment has partnered with Metricsflow to identify an exceptional individual to join their team as a Software Developer. You'll work in an agile environment to continuously improve programs for functionality and usability, solving complex issues as they arise. From day one you'll have an immediate impact on product evolution and play an important role in supporting rapid growth. Over time you will develop skills in cloud computing and participate in the administration of cloud architecture.
As a key member of the Metricsflow team, the Software Developer will have the following responsibilities:
• Designing, developing, testing, debugging, and documenting front-end and back-end reporting applications
• Contributing to team processes and quality control measures
• Monitoring, supporting, or enhancing existing applications
• Assisting with planning and designing system and application architecture, and with the translation of systems requirements into application prototypes
• Participating in agile software development lifecycle in a team environment, including participation in design, code, and test inspections to identify issues/defects
As the ideal candidate you possess the following qualifications and skills:
• 3-5 years of relevant software developer experience
• Experience creating scalable, data-driven applications with Python, JavaScript, Spark, PostgreSQL, and MySQL
• Experience with cloud services, and data visualization/exploration tools
• Experience creating database stored procedures and optimizing database queries
• Experience with DevOps and CI/CD pipeline in a production environment
• Comfort working in a dynamic, research-oriented team with rapidly developing goals and priorities
• Team player with the ability to work independently
• Strong organizational and time management skills
• Clear communication skills (written and verbal)
• Ability to solve technical problems
• Ability to focus on deadlines and deliverables
The following would be considered assets:
• Proficiency with agile or lean development practices
• Familiarity with or interest in cloud computing
If you are ready to make a difference and be a part of the next chapter in Metricflow's rapid growth trajectory, then connect with us today!
To express interest in this opportunity, please click on the "Apply Now" button below. For more information, contact Natalie Hand at 709.722.6925. If you require accommodation to participate in the recruitment process, please let us know.
Meridia Recruitment connects leading organizations with top talent by building strong relationships and creating ideal matches with candidates because we are only successful when you are. We appreciate your interest in this opportunity.
To learn more about Meridia Recruitment, our job opportunities, and career advice, we invite you to explore our website: www.meridiarecruitment.ca. For information on opportunities with our parent company, Knightsbridge Robertson Surrette, visit www.kbrs.ca.