Image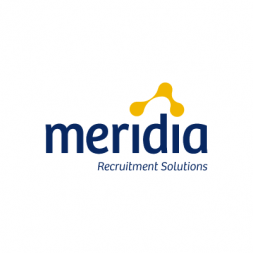 Systems Administrator
Location
Newfoundland and Labrador
Apply Now
Systems Administrator
St. John's, NL
Reference # NH-15101
Our client is a family owned and operated retail chain that has served Newfoundlanders for the better part of the past century and is a Platinum Member of Canada's Best Managed Companies. Their brand is synonymous with the highest customer service and quality product offering possible. As the Company continues to grow and expand, they require a Systems Administrator to take a new and exciting role within the organization.
Reporting to the Senior Systems Manager, this role ensures the availability, performance, integrity and security of all corporate IT infrastructure and communication systems. The Systems Administrator focuses on administration, support, and optimization of the corporate environment and contributes to the development of processes and procedures for ongoing management. The candidate will also collaborate across the organization to ensure that systems are designed and maintained appropriately to help achieve organizational goals and objectives. The Systems Administrator will participate in the proactive monitoring, analysis and troubleshooting and make recommendations on improvements to existing systems. They will contribute to patching and updating to keep the systems up to date and supported. The Systems Administrator will author and maintain documentation including standard operating procedures and network diagrams.
Success in this role requires a candidate with a desire to contribute to a thriving business coupled with technical education and experience. You are comfortable in a fast-paced environment where no two days are the same and every day offers new challenges and opportunities.
The experience we seek includes:
• Post-secondary education in Computer Science, Information Technology, Computer Systems and Networking or an equivalent combination of training and work experience.
• 5+ years hands-on experience supporting Microsoft Windows products (server and workstation).
• Demonstrated knowledge and expertise supporting a variety of office IT infrastructure which includes the maintenance of the Azure AD, Windows Servers, virtual machines, network infrastructure and all applications.
o Microsoft Exchange
o Microsoft SQL
o VMWare
o iSCSI SAN
• Demonstrated knowledge of implementing and troubleshooting Wide Area Networks (WAN)
• Strong knowledge of cybersecurity practices, firewall management and disaster recovery.
• Strong troubleshooting skills and able to quickly pin-point issues and make recommendations for resolution.
If you are seeking a career opportunity with an employer of choice that offers stability, growth opportunities and an excellent work environment then connect with us to discuss this great role.
To express interest in this opportunity, please click the "Apply Now" button below. For more information, contact Natalie Hand at 709.722.6925. If you require accommodation to participate in the recruitment process, please let us know.
Meridia Recruitment connects leading organizations with top talent by building strong relationships and creating ideal matches with candidates because we are only successful when you are. We appreciate your interest in this opportunity.
To learn more about Meridia Recruitment, our job opportunities, and career advice, we invite you to explore our website: www.meridiarecruitment.ca. For information on opportunities with our parent company, Knightsbridge Robertson Surrette, visit www.kbrs.ca.