Image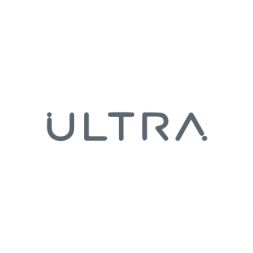 OH&S Administrator
Industry
Manufacturing, Supply Chain & Operations
Apply Now
Job Title: Occupational Health, Safety and Environmental Administrator
Location: Dartmouth, Nova Scotia
KR-15074
Ultra Maritime is a leading partner in delivering outstanding solutions to customers' complex problems in the defence and security space and specialises in providing application-engineered bespoke solutions. Their capabilities and technologies can be found on many of the world's long-term military programmes. Ultra Maritime employs over 4,500 employees across the globe and are listed on the London Stock Exchange. They are looking to add an Occupational Health, Safety and Environmental Administrator to their team in Dartmouth, Nova Scotia.
Role Description
Reporting to the Director, Operations, you'll provide support to the business as the Occupational Health, Safety and Environmental Administrator offering input into policy development and supporting the monitoring and application of company policies and procedures. Providing guidance and assistance through incident investigations, development and implementation of corrective actions, tracking employee training, and as a participant on the JOHSC committee you will work to ensure federal, provincial and local OHS legislations are observed.
Your responsibilities will include:
Provide visible OHSE leadership across all operations activities

Assist with reporting of weekly and monthly metrics, and reporting.

Provide health, safety and environmental administrative support for functional Business Unit (Sonar), including data management and monthly reporting/presentation development

Act as JOHSC secretary

Assist HR with medical surveillance logistics, appointment bookings, data entry and tracking

Update information into incident reporting management system as requested

Update near miss, hazard observation and corrective action data into IFS HSE screens

Run reports from IFS related to HSE metrics for reporting and trending purposes

Assist HR on WCB claims and Return to Work program

Maintain safety training matrix, identify pending training needs

Responsible for safety training logistics, bookings and communication with team leads as per operational need

Collate all internal audit and inspection data into hazard observation and corrective action registries (IFS)

Obtain contractor training credentials and manage records

Assist with the reporting and documentation of incident losses related to people, materials, environment and business process in accordance with established systems and plans

Maintain the incident database and maintain an action logs of open incident investigation corrective items, hazard observations, etc.

Communicate with subcontractors as necessary to obtain reports for monthly statistical analysis and distribute if required.

Distribute site-wide incident bulletins when applicable.

Attend meetings as required, takes meeting minutes and distributes in a timely manner if requested.

Process a variety of materials, and composes routine correspondence such as minutes, memos, bulletins; maintains appropriate confidentiality.

Other duties as assigned
Your Qualifications
As a Safety professional you have several years of experience supporting health, safety and environment initiatives within an organization (a manufacturing setting would be an asset). You've worked with JOHSC committees in the past and have worked closely with the WCB. You have experience working collaboratively with a variety of people including the leadership team, frontline employees, and external stakeholders and have built a reputation as a trusted advisor.
Your qualifications include:
3+ years of experience working in a Health and Safety and site environmental role

Undergraduate Degree (asset) and/or certificate or diploma in OH&S or equivalent experience

CRSP or equivalent designation or in progress would be considered an asset

Strong Microsoft office skills – Word, Excel, etc.

Ability to perform a variety of general clerical duties such as maintaining office records by entering data into a computer, updating files and checking a variety of materials for accuracy and completeness

Organizational skills

Time management

Coaching and mentoring

Client focus (operations and production acting as the client)

Creativity and innovation

Accountability

Self-awareness and ability to ask for support

Visible leadership

Adaptability, decision making and problem solving
By joining the team at Ultra Maritime, you will be part of an organization that is being recognized globally for its strong performance and be a part of a team of investigators, problem solvers, brilliant thinkers and relentless explorers in pursuit of solving complex defence and security issues. At Ultra Maritime, you will be given the tools and resources needed to succeed and you will have the opportunity to grow your career as you provide safety leadership to the organization and work closely with staff across their global safety network. The successful person must be able to gain the appropriate Canadian government security clearance and satisfy all requirements to be able to work on Canadian Controlled Goods projects.
About Ultra Sonar Systems - Canada:  Ultra Sonar Systems - Canada has earned its reputation as an international leader in the development of equipment and systems for undersea surveillance and anti-submarine warfare (ASW). Established in Dartmouth, Nova Scotia, Canada in 1947, Sonar Systems – Canada, delivers sophisticated sonar systems to navies around the world including Multi-static Active Passive Sonar for the Dutch Navy, an Integrated Sonar Suite for the Royal Australian Navy, and the UK Surface Ship Torpedo Defence System for the Royal Navy. Maritime Systems provides unique engineering, development, manufacturing, test, evaluation, and management capabilities to develop and deliver advanced electronic, electromechanical, and underwater sensor systems. For more information, please visit https://www.ultra.group.
Ultra Sonar Systems Canada, offers a competitive salary, benefits package including 100% employer paid dental and health care premiums, life insurance, 5% matched RRSP, Bonus Plan, vacation trading, an EFAP, and flexible working hours.
Ultra Maritime is an Equal Opportunities employer and particularly welcome applications from Women, Aboriginal Persons, Persons with Disabilities and Visible Minorities.
To express interest in this opportunity please apply online by clicking "Apply Now" below.
For more information contact Katherine Risley, Partner, at 902-424-1120 and krisley@kbrs.ca or Jessica Severeyns, Recruitment Specialist at 902-421-1310 and jsevereyns@kbrs.ca, or please apply online by clicking the "Apply Now" button below. If you require accommodation to participate in the recruitment process, please let Katherine or Jessica know.
Meridia Recruitment Solutions connects leading organizations with top talent by building strong relationships and creating ideal matches with candidates because we are only successful when you are. We appreciate your interest in this opportunity.
To learn more about Meridia Recruitment Solutions, our job opportunities, and career advice we invite you to explore our site and subscribe for career alerts.