Image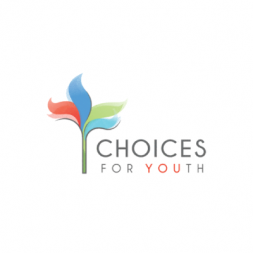 Director Of Integrated Youth Service Delivery
Location
Newfoundland and Labrador
Apply Now
Director of Integrated Youth Service Delivery
Choices for Youth
St. John's, NL
Reference #NH-15034
Choices for Youth strives to provide at-risk youth and young families with programming and services that meet their present and long-term needs. They approach work with the belief that every young person has immense potential, and that with the right set of supports they can achieve their goals.
Following two years of extensive dialogue, planning and exploration with community partners, government departments, and philanthropic agencies across Newfoundland and Labrador and nationally, the Newfoundland and Labrador Integrated Service Delivery (NL-ISD) initiative is set to begin a two-year developmental phase. Operating from a shared model of fidelity and consistency, the goal is to develop NL-ISD Youth Hubs to support the provision of mental health, addictions and primary care services to youth and young adults ages 12-29 and their families alongside wrap-around and community-based integration of services focused on family, engagement, harm reduction, housing, employment and education reflective of local needs.
Throughout the next two years and building from the existing Choices for Youth Integrated Youth Services site in St. John's, Choices for Youth will act as the backbone agency for supporting the development of four initial NL-ISD sites across Newfoundland and Labrador. On their behalf we are seeking a Director of Integrated Youth Service Delivery for a two-year term to lead this important and exciting initiative.
Reporting to the NL-ISD Guidance Council, while being administratively housed at Choices for Youth, the Director will lead all aspects of this developmental phase including supporting community planning efforts, mobilizing partners, and leading a team to open sites and create a distinct brand for the NL-ISD Initiative, building on the substantial work already completed by local community planning committees across the province and Choices for Youth.
The Director will develop and execute the strategic plan including the vision, goals and objectives of the NL-ISD initiative to ensure the perspectives of all necessary stakeholders, including youth and families, are considered. They will lead the development and implementation of a multi-year project plan and budget for emerging youth hubs and virtual care services that are reflective of local need and have broad regional impact. The Director will be responsible for developing the organizational infrastructure and overall direction for NL-ISD to ensure operational needs are met, including financial and human resource requirements. This role will provide a high level of staff oversight, including ongoing professional development with staff and participation in the management of human resource matters.
Providing strategic leadership and overseeing a team, the Director will be responsible for fund development, NL-ISD branding and communications, and development and integration of innovative clinical and operational practices into the NL-ISD service delivery model. As well, they will be responsible for supporting opportunities and activities for revenue generation and fundraising such as donor identification and recruitment as well as the development of proposals for donation requests or funding.
We seek a candidate with the ability to translate the vision and mission for NL-ISD into tangible strategies and action plans that will make this a reality. A natural ability to build a team and work collaboratively with stakeholders across multiple networks and organizations at the local, provincial and national level is vital. An individual able to marshal resources (people, funding, material, support) to get things done and use these resources effectively and efficiently is desired.
Our ideal candidate brings a minimum of 5 years leadership experience, ideally within some or all of the following areas: management of programs for youth and young adults; public policy development; community and social services, clinical services; research and programs evaluation; working with networks, coalitions and multi-stakeholder projects in health care; or an equivalent combination of education, training and experience. A graduate degree in a related field such as Clinical Psychology, Nursing, Social Work, Medicine, Health Administration, Public Administration or equivalent is preferred.
Driving this initiative will require a candidate with experience in developing and implementing new programs and organizational strategy. You are a change management expert and have a proven ability to develop, plan, manage and lead a team through a new initiative, project or business. Experience overseeing health services and/or virtual care services or operations would also be considered an asset for success in this role.
To express interest in this opportunity, please click on the "Apply Now" button below. For more information, contact Natalie Hand at 709.722.6925. If you require accommodation to participate in the recruitment process, please let us know.
Meridia Recruitment connects leading organizations with top talent by building strong relationships and creating ideal matches with candidates because we are only successful when you are. We appreciate your interest in this opportunity.
To learn more about Meridia Recruitment, our job opportunities, and career advice, we invite you to explore our website: www.meridiarecruitment.ca. For information on opportunities with our parent company, Knightsbridge Robertson Surrette, visit www.kbrs.ca.