Image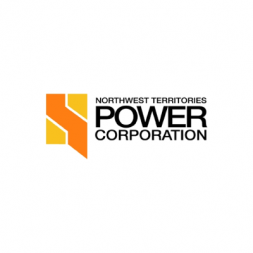 Electrical Revenue Metering Technician
Apply Now
Job Title: Electrical Revenue Metering Technician
Location: Hay River, Northwest Territories
KR-14993
The Northwest Territories Power Corporation is in search of an Electrical Revenue Metering Technician to join their team in Hay River, NT. Servicing 9000 meters and counting in communities all over the Northwest Territories, the Northwest Territory Power Corporation is determined to continue to improve electricity services for residents. Recently, they have gone through the process of upgrading all active meters to Smart Meters technology and will continue to do so as they follow their growth path.
Role Description
Reporting to the Chief Services Officer, the Electrical Revenue Metering Technician is responsible for the procurement, installation, monitoring and certification of all revenue meters throughout the Corporation, including the design and installation of polyphase metering, and the underlying AMI/Smart meter infrastructure.
Your responsibilities will include:
Procuring, installing, monitoring, and certifying all revenue meters throughout the Corporation.

Monitoring and maintaining the Smart metering infrastructure and programming.

Troubleshooting metering and meter management system issues.

Ensuring that all Measurement Canada requirements are met with respect to testing, certification and record keeping.

Designing, procuring and installing polyphase metering installations for large and industrial customers.

Following with safety procedures relating to metering installations on customers' premises and in all Corporation power plants.
Your Qualifications
As an Electrical Revenue Metering Technician, you have a passion for working with interactive systems and troubleshooting them. Your experience allows you to be successful both as an individual and as part of a larger team. As someone who enjoys the outdoors, the Northwest Territories attracts you because of all of the outdoor activity opportunities.
Your qualifications include:
A Journeyperson Metering Technician with at least three (3) years of experience with Electrical Revenue Metering, or successful completion of an Electrical or Instrumentation Technology Diploma program at a recognized Institute of Technology or other training center with at least five (5) years of experience with Electrical Revenue Metering required.

A minimum of three (3) years' experience in the maintenance of an AMI/Smart meter system, preferably Landis & Gyr, required.

Class 5 NWT Driver's License or equivalent required due to travel requirements to sites.

There is the possibility of significant travel at short notice (the successful candidate must be okay with airplane travel via small planes)

Experience in designing and installing three-phase metering would be an asset.

Experience with Measurement Canada regulations and accounting would be an asset.

Ability to analyze metering circuits and make necessary corrections would be an asset

Equivalencies may be considered.

Must be thoroughly familiar with safety procedures relating to metering installations on customers' premises and in all Corporation power plants.
This is a great opportunity for someone looking for a new adventure in Northern Canada. The Northwest Territory Power Corporation strives to generate, transmit and distribute clean, reliable and affordable energy to the Northwest Territories and by joining them you will gain experience both personally and professionally.
The NTPC is an affirmative action employer. Priority consideration will be given to Indigenous Aboriginal Persons, Indigenous Non-Aboriginal Persons, Resident Disabled Persons and Resident Women (for Management and Non-Traditional roles). Candidates must clearly identify eligibility status in order to receive priority consideration.
To express interest in this opportunity please apply online by clicking "Apply Now" below.
For more information contact Katherine Risley, Partner, at 902-424-1120 and krisley@kbrs.ca or Jessica Severeyns, Recruitment Specialist at 902-421-1310 and jsevereyns@kbrs.ca, or please apply online by clicking the "Apply Now" button below. If you require accommodation to participate in the recruitment process, please let Katherine or Jessica know.
Meridia Recruitment Solutions connects leading organizations with top talent by building strong relationships and creating ideal matches with candidates because we are only successful when you are. We appreciate your interest in this opportunity.
To learn more about Meridia Recruitment Solutions, our job opportunities, and career advice we invite you to explore our site and subscribe for career alerts.