Image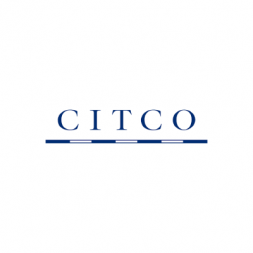 Talent Acquisition Partner
Halifax, NS
AM - 14967
Meridia Recruitment Solutions has partnered with the Citco Group of Companies to recruit a Talent Acquisition Partner to join their team in Halifax, Nova Scotia.
Founded in 1948, the Citco Group of Companies has grown to become one of the largest independent, privately-owned financial services group of companies in the world by establishing a broad range of solutions that are tailored to each clients' exact needs. With a staff of over 8,000 in 80 global locations, Citco has developed a competitive advantage by hiring the right people and giving them the tools to succeed in a culture that emphasizes innovation, integrity, and service excellence.
Role Description:
Reporting to the Vice President, Talent Acquisition, the Talent Acquisition Partner will be a valued member of the overall Global Talent Acquisition team responsible for driving the attraction, sourcing, and assessment of internal and external talent for the Citco Group of Companies. In this role, you will leverage your experience in full cycle recruitment to develop innovative strategies to source ideal candidates for specialized roles, conduct initial interviews to determine candidates' qualifications then make recommendations to hiring managers. You will also build and maintain strong relationships with stakeholders and candidates to achieve positive results in a high-volume recruitment capacity.
By joining Citco, you will be joining an organization who truly embraces an open-door culture, where employees are encouraged to share new ideas and every contribution is valued. You will have the opportunity to work within a large team of Talent Acquisition professionals and you'll have the ability to make a positive impact on many different business groups within the organization. In exchange for your knowledge and expertise, Citco is offering a competitive compensation and benefits package as well as flexible work arrangements.
Your responsibilities will include:
• Executing the full-cycle talent acquisition process for job vacancies, primarily in the Halifax office but supporting efforts in other geographical areas as necessary;
• Communicating with hiring managers to develop a complete understanding of the ideal candidate profile for each vacancy;
• Identifying passive candidates through strategic sourcing methods;
• Managing interview and selection process for all candidates;
• Utilizing the Applicant Tracking System (Jobvite) to assess candidates' skills and experience as it relates to particular roles within the company, ensuring to update the system regularly with reflect ongoing recruitment activity;
• Producing scheduled and ad-hoc reports on hiring metrics, trends, successes and challenges with regards to recruitment and selection processes;
• Providing fair and equitable recruitment and selection practices to align with Citco's values.
Your Qualifications:
As the ideal candidate, you have proven experience with effective sourcing and recruitment techniques and methods, and you're capable of building credibility as a talent acquisition partner by utilizing a consultative approach to achieve strong results. Strategic in your approach and solutions-oriented, you are a collaborative team player and a consummate professional. Most importantly, you're enthusiastic about the opportunity to become an ambassador for the Citco brand.
Qualifications include:
• 5+ years of talent acquisition experience, preferably in a corporate/in-house environment;
• Proven ability to manage high-volume recruitment activities within different regions is essential;
• Demonstrated experience successfully recruiting for niche roles or a niche industry, with experience recruiting in the Finance industry considered a strong asset;
• Exceptional relationship building and influencing skills;
• Ability to leverage ATS software to produce bi-weekly recruitment reports;
• Strong written and verbal communication skills, with the ability to present findings produced in bi-weekly reports;
• Excellent organizational skills and meticulous attention to detail;
• Skilled in managing expectations of both candidates and hiring managers;
• Possess a strong sense of urgency and highly self-driven, with the ability to re-prioritize as needed to achieve effective results.
To express interest in this opportunity please apply online by clicking "Apply Now" below.
For more information contact Austin McLennan, Senior Consultant, at 902-424-1103 and amclennan@kbrs.ca or Rick
Neima, Recruitment Specialist at 902-421-4407 and rneima@kbrs.ca, or please apply online by clicking the "Apply Now" button below. If you require accommodation to participate in the recruitment process, please let Austin or Rick know.
Meridia Recruitment Solutions connects leading organizations with top talent by building strong relationships and creating ideal matches with candidates because we are only successful when you are. We appreciate your interest in this opportunity.
To learn more about Meridia Recruitment Solutions, our job opportunities, and career advice we invite you to explore our site and subscribe for career alerts.