Image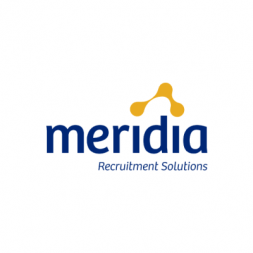 Recruitment Consultant
Meridia Recruitment Solutions
Halifax, NS
Reference# LF- 14960
Meridia Recruitment Solutions is looking for a Recruitment Consultant to join our growing team. Meridia is a KBRS company, sharing a 46-year tradition of recruitment excellence that has led to the growth of the firm as Eastern Canada's largest human capital solutions organization. Meridia focuses on providing high quality, fast turnaround recruitment for professional and technical positions in Canada and the United States.
We are currently expanding our recruitment team focused on Architecture, Engineering and Construction roles in the US. We are looking for recruiters who are passionate and dedicated to providing exemplary client service to help with our expanding business across North America.
In this role, you will grow and manage our client portfolio by building solid networks, creating leads for new business, and developing a pipeline for the future. Your focus will be on relationship development, with a laser focus on quality and excellent client and candidate service. This position will center around developing and sustaining partnerships with clients, building quality candidate networks, and successfully connecting great talent with top employers in a highly professional manner.
You must have business development and client management experience, ideally within the third-party recruitment industry running a full-service desk. You are an autonomous self-starter with an entrepreneurial spirit looking for the freedom and sense of ownership that comes with building your own business within a leading recruitment company. You are a self-motivated relationship builder that possesses strong listening skills and an obvious tenacity for business development and networking. You have the ability to source talent and facilitate the recruitment process with clients. Highly organized and detail orientated with strong interpersonal, communications and time-management skills, you demonstrate an entrepreneurial approach, competitiveness, and contagious team spirit in all you do.
With Meridia, you will have the opportunity to contribute to a positive and productive team culture and collaborative professional environment and have your achievements rewarded with recognition and career progression.
To express interest in this opportunity please apply online by clicking "Apply Now" below:  
For more information about this exciting opportunity please contact Laura Fair at lfair@kbrs.ca.      
Meridia is committed to being an organization where diversity and different perspectives are valued. We strive to be an organization that is inclusive, supportive, and reflective of the communities and organizations we serve, and we encourage applications from all those candidates who would contribute to the diversity of our firm.
As part of the recruitment process, Meridia will provide support in its recruitment processes to applicants with disabilities, including accommodation that considers an applicant's accessibility needs. If you require accommodation to participate in the recruitment process, please let Laura know.