Image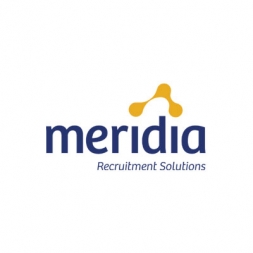 Senior Tax Law Clerk
Industry
Professional Services
Legal
Apply Now
Senior Tax Law Clerk
Toronto, ON
Reference # - AC14936
Our client, a full-service law firm located in downtown Toronto with approximately 220 support staff and lawyers. Are committed to delivering responsive, quality service, advice, and technical expertise. The firm successfully balances high standards of professionalism with a congenial, and flexible work environment for its members.

The firm has an immediate opening for a Senior Tax Clerk in their Tax Group.
They are looking to hire a Senior Tax Clerk to join their busy Tax Group. The position will require a self-starter with the ability to manage multiple tasks and adapt to changing priorities. The successful candidate must have strong client relationship skills and be well organized, and detail oriented. In addition, the successful candidate must be able to lead a team and provide support and guidance to other Clerks.
Role Description:

Draft complex share provisions for corporations under the Business Corporations Act (Ontario) and Canada Business Corporations Act;

Review planning letters with respect to tax related corporate reorganizations and prepare closing agenda.

Assist lawyers with corporate and tax reorganizations (share or asset purchase transactions, stock dividend freeze, capital gains strip, Sections 51, 85, 86 and 97(2) transactions) including drafting agreements, resolutions, officer's certificates and other supporting documents and prepare record books.

Complete and review tax election forms, including T2054, T2057, T2058 and T2059.

Apply to Canada Revenue Agency for comfort letters and tax clearance certificates.

Prepare and maintain corporate organization charts.

Review trust agreements, prepare trust documentation including amendment to trust agreement provisions, change of trustees, encroachment of capital, allocation of income, distribution of trust assets and winding up of trusts.

Conduct minute book reviews regarding deficiencies and propose rectification.

(Including professional corporations and application for certificates of authorization), corporate changes, all types of dividends and share transactions.

Assist lawyers in convening meetings of directors and shareholders.

Attend to registrations under the Business Names Act, Limited Partnerships Act, Extra Provincial Corporations Act and Personal Property Security Act.

Assist with Business Number and program accounts registrations with Canada Revenue Agency.

Update precedents and maintain ticklers.

Mentor and train clerks in the tax group;

Work on projects and other duties as required.
Your Requirements:
10-15 years' relevant experience.

Institute of Law Clerks of Ontario Certified.

Strong knowledge of Federal and Provincial corporate procedures and statutes.

Strong technical skills using Microsoft Office (Word, Excel, Outlook, and Calendar);

Experience using: Corplink, Fast Company, and Aderant.

Experience with various tax transactions and forms.

Experience leading a team, with the ability to provide support and guidance to other Clerks.

Proven ability to build and maintain strong client relationships.

Excellent organizational and time management skills.

Effective verbal and written communication skills.

Ability to work independently, following instructions with minimal supervision

Conscientious with strong attention to detail.

Detail-oriented with the ability to work within time sensitive deadlines and manage multiple priorities.

Our client offers a congenial work environment, competitive compensation commensurate with experience, and a full benefits program. Their benefits include health and dental coverage, competitive vacation packages, referral programs, and employee assistance programs. When starting at the Firm,

new team members are provided a comprehensive training and orientation program. The Firm strives to nurture the professional development of their support staff through offering training workshops regularly throughout the year and Lunch & Learn events on a variety of topics on a quarterly basis.

To express interest in this opportunity, please click on the "Apply Now" button below.

For more information, please contact Adam Creaghan, Partner at acreaghan@kbrs.ca or 647-336-1416 or Fay Hage, Recruitment Specialist at fhage@kbrs.ca or 647-480-1709. If you require accommodation to participate in the recruitment process, please let Fay Hage know.

Meridia Recruitment Solutions connects leading organizations with top talent by building strong relationships and creating ideal matches with candidates because we are only successful when you are. We appreciate your interest in this opportunity.

To learn more about Meridia Recruitment Solutions, our job opportunities, and career advice, we invite you to explore our site and subscribe for career alerts.