Image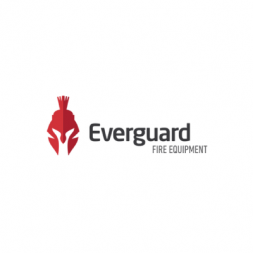 Marketing & Communications Coordinator
Industry
Sales, Marketing & Communications
Apply Now
Marketing & Communications Coordinator
Blainville, QC
Reference #NH-14932
Everguard Fire and Safety (Everguard) is a multi-industry fire and life safety services and solutions company with comprehensive product offerings; globally recognized product and solution partners; installation, commission, inspection, and testing services and 24/7/365 support. We are proud to employ a diverse team of professionals across Canada who are focused on delivering high-quality products, solutions, and service to our clients. Every day our team members apply their unique knowledge, skills, and abilities to their work, living by our principles of Accountability, Continuous Improvement and Teamwork. We love what we do, and we are always seeking enthusiastic talent to join our team.
Our Marketing & Communications Coordinator will help support sales and business development activities through development and execution of regional and national marketing campaigns, program and events and facilitate effective internal communication strategies designed to engage and inform team members across the organization.
Some additional expectations of this role include:
• Developing, coordinating, and executing marketing campaigns for various sales and business development programs and events;
• Creating marketing collateral for marketing programs that align with Company and vendor brand standards (i.e., promotional flyers, programs, etc.);
• Identifying, cultivating, managing, and tracking new opportunities for marketing and promotion in various regions;
• Designing the content, layout and publication of Company e-newsletters, emails and other communications as assigned;
• Maintaining and updating the Company website in consultation with staff and subject matter experts;
• Organizing and executing social media campaigns, ensuring alignment with overall marketing campaigns and the Company's mission;
• Coordinating marketing, community and promotional events and activities, sales meetings, trade shows etc.;
• Tracks and reports on various marketing and communications analytics and metrics; and
• Preparing and managing the marketing and communications budget.
The successful candidate must be a professional, success driven, self-starter who thrives in a dynamic environment. They are solutions driven, with a strong ability to identify and evaluate the marketing and communications needs of the organization and translate this into relevant and timely campaigns using various media. They will bring with them strong oral, writing, editing, proofreading and presentation skills along with an ability to collaborate with diverse team members, customers, and vendors to deliver high quality support. Given the need to manage multiple and evolving projects, excellent time management and organizational skills will be required. Knowledge of various marketing management platforms and graphic design software, as well as Microsoft Office tools would be an asset.
A candidate with a minimum of 3-5 years' experience in Marketing, Communications and/or Social Media/Web Content Management in a multi-jurisdictional operation, along with post-secondary training in Marketing, Communications and/or Public Relations or a related field would be preferred. Bilingualism (French/English, both written and spoken) is required.
We offer a competitive compensation and benefits package. If you are excited by the opportunity to contribute to a highly successful and growing company and interested in being part of a dynamic team, we want to hear from you.
We embrace diversity across all our operations and foster a respectful and inclusive work environment. Individuals that represent a variety of backgrounds, perspectives and skills are encouraged to apply.
To express interest in this opportunity, please click the "Apply Now" button below.
Coordonnatrice Marketing et Communications
Blainville, QC
Reference NH-14932
Everguard Incendie et Sécurité est un fournisseur de services dans le domaine de protection d'incendie et sécurité. Nous offrons une gamme complète de solutions pour l'industrie en ce qui attrait aux enjeux de santé, sécurité et protection incendie. Nous avons accès à une multitudes de marques de manufacturiers propre à notre industrie. Soit pour la protection incendie 24/7/365, les installations d'équipements de suppression et la mise en service et certification de ces équipements.
Notre coordonnateur du marketing et des communications aidera à soutenir les activités de vente et de développement des affaires grâce au développement et à l'exécution de campagnes de marketing, de programmes et d'événements régionaux et nationaux et à faciliter des stratégies de communication interne efficaces conçues pour engager et informer les membres de l'équipe dans toute l'organisation. Certaines attentes supplémentaires de ce rôle comprennent:
• Développer, coordonner et exécuter des campagnes de marketing pour divers programmes et événements de vente et de développement des affaires;
• Création de supports marketing pour les programmes de marketing qui s'alignent sur les normes de marque de l'entreprise et des fournisseurs (c.-à-d. Dépliants promotionnels, programmes, etc.);
• Identifier, cultiver, gérer et suivre de nouvelles opportunités de marketing et de promotion dans diverses régions;
• Conception du contenu, de la mise en page et de la publication des bulletins électroniques, des courriels et des autres communications de la société, tel qu'attribué;
• Maintenir et mettre à jour le site Web de la société en consultation avec le personnel et les experts en la matière;
• Organiser et exécuter des campagnes sur les réseaux sociaux, en veillant à l'alignement avec les campagnes de marketing globales et la mission de l'entreprise;
• Coordonner les événements et activités de marketing, communautaires et promotionnels, les réunions de vente, les salons professionnels, etc.
• Suivi et rapports sur diverses analyses et mesures de marketing et de communication; et
• Préparer et gérer le budget marketing et communication.
Le candidat retenu doit être un professionnel, motivé par la réussite, autonome qui s'épanouit dans un environnement dynamique. Les candidats seront axés sur les solutions, avec une forte capacité à identifier et à évaluer les besoins de marketing et de communication de l'organisation et à les traduire en campagnes pertinentes et opportunes en utilisant divers médias. Ils apporteront avec eux de solides compétences orales, rédactionnelles, d'édition, de relecture et de présentation, ainsi qu'une capacité à collaborer avec divers membres de l'équipe, clients et fournisseurs pour fournir un support de haute qualité. Compte tenu de la nécessité de gérer des projets multiples et évolutifs, une excellente gestion du temps et des compétences organisationnelles seront nécessaires. La connaissance de diverses plates-formes de gestion marketing et de logiciels de conception graphique, ainsi que des outils Microsoft Office serait un atout.
Un candidat avec un minimum de 3 à 5 ans d'expérience en marketing, communications et / ou en gestion de contenu Web / médias sociaux dans une opération multi-juridictionnelle, ainsi qu'une formation postsecondaire en marketing, communications et / ou relations publiques ou dans un domaine connexe champ serait préféré. Le bilinguisme (français / anglais, écrit et parlé) est requis.
Nous offrons une rémunération et des avantages sociaux compétitifs. Si vous êtes passionné par l'opportunité de contribuer à une entreprise très prospère et en pleine croissance et que vous souhaitez faire partie d'une équipe dynamique, nous souhaitons vous entendre.
Nous adoptons la diversité dans toutes nos opérations et favorisons un environnement de travail respectueux et inclusif. Les personnes qui représentent une variété de milieux, de perspectives et de compétences sont encouragées à postuler.
D'exprimer son intérêt pour cette opportunité, cliquez "Apply Now" ci-dessous.