Image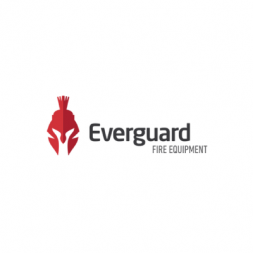 Human Resources Advisor
Everguard Fire and Safety
Blainville, QC
Reference #NH-14931
Everguard Fire and Safety (Everguard) is a multi-industry fire and life safety services and solutions company with comprehensive product offerings; globally recognized product and solution partners; installation, commission, inspection, and testing services and 24/7/365 support. We are proud to employ a diverse team of professionals across Canada who are focused on delivering high-quality products, solutions, and service to our clients. Every day our team members apply their unique knowledge, skills, and abilities to their work, living by our principles of Accountability, Continuous Improvement and Teamwork. We love what we do, and we are always seeking enthusiastic talent to join our team.
Our Human Resources Advisor will play a valuable role in our journey to build a world class workforce and employment experience. They will collaborate with their team members within the Business and Resource Evolution Division and partner with our operational leaders across the organization to support more than 200 team members from coast to coast through resource planning, recruitment, training and development, performance coaching, and employee relations activities. Some additional expectations of this role include:
• Supporting operational excellence by providing timely and accurate advice/guidance to managers and recommending innovative solutions, customized to meet unique business needs and enhance the employee experience;
• Working with operational leaders to efficiently plan for and address anticipated labor resource requirements resulting from identified training and skill gaps; new product and service offerings; customer demand and attrition;
• Coordinating and supporting the end-to-end recruitment and selection process, in consultation with the appropriate operational manager, to successfully fill team vacancies with qualified candidates;
• Evaluating talent trends, team member feedback, and open dialogue sessions to inform and develop recommendations for improving engagement, productivity and retention;
• Ensuring ongoing performance coaching and development activities are undertaken and performance improvement plans are developed to support team growth and effectiveness;
• Developing documentation where necessary relating to offers of employment, performance improvement, investigations, discipline etc. in compliance with appropriate legislative and company practice;
• Compiling and completing various Human Resources reports and analysis; and
• Leading organization-wide projects and program development as assigned.
The successful candidate must be a service focused professional who thrives in an evolving environment and stepping up to new challenges daily. They take ownership of their work and are driven to ensure their actions support the company's success. They bring with them strong verbal, written and presentation skills and an ability to build productive relationships across the organization. Excellent time management and organizational skills will be required, as well as an ability to analyze problems and devise creative solutions. They will be flexible, adapting to changing situations and priorities.
A candidate with a minimum of 7+ years' experience as a Human Resources generalist or business partner in a multi-jurisdictional operation along with post-secondary training in Human Resources or a related field would be preferred. In-depth understanding of Canadian and Provincial labour legislation, including employment standards, health and safety and human right would be considered an asset. Combinations of education and experience will be considered. A CPHR/CRHA designation or related human resources designation would be an asset. Bilingualism (French/English, both written and spoken) is required.
We offer a competitive compensation and benefits package. If you are excited by the opportunity to contribute to a highly successful and growing company and interested in being part of a dynamic team, we want to hear from you.
We embrace diversity across all our operations and foster a respectful and inclusive work environment. Individuals that represent a variety of backgrounds, perspectives and skills are encouraged to apply.
To express interest in this opportunity, please click the "Apply Now" button below.
Conseiller en Ressources Humaines
Everguard Incendie et Sécurité
Blainville, QC
Reference #NH-14931
Everguard Incendie et Sécurité est un fournisseur de services dans le domaine de protection d'incendie et sécurité. Nous offrons une gamme complète de solutions pour l'industrie en ce qui attrait aux enjeux de santé, sécurité et protection incendie. Nous avons accès à une multitudes de marques de manufacturiers propre à notre industrie. Soit pour la protection incendie 24/7/365, les installations d'équipements de suppression et la mise en service et certification de ces équipements.
Notre conseiller en ressources humaines jouera un rôle précieux dans notre parcours pour bâtir une main-d'œuvre et une expérience d'emploi de classe mondiale. Ils collaboreront avec les membres de leur équipe au sein de la Division de l'évolution des affaires et des ressources et s'associeront avec nos chefs opérationnels de toute l'organisation pour soutenir plus de 200 membres de l'équipe d'un océan à l'autre grâce à la planification des ressources, au recrutement, à la formation et au développement, au coaching de performance et aux activités liées aux relations avec les employés. Certaines attentes supplémentaires de ce rôle comprennent:
• Soutenir l'excellence opérationnelle en fournissant des conseils opportuns et précis aux gestionnaires et en recommandant des solutions innovantes, personnalisées pour répondre aux besoins commerciaux uniques et améliorer l'expérience des employés;
• Travailler avec les chefs des opérations pour planifier efficacement et répondre aux besoins en main-d'œuvre prévus résultant de la formation et des lacunes de compétences identifiées; nouvelles offres de produits et de services; la demande et l'attrition des clients;
• Coordonner et soutenir le processus de recrutement et de sélection de bout en bout, en consultation avec le responsable opérationnel approprié, afin de pourvoir avec succès les postes vacants de l'équipe avec des candidats qualifiés;
• Évaluer les tendances des talents, les commentaires des membres de l'équipe et des séances de dialogue ouvertes pour informer et élaborer des recommandations pour améliorer l'engagement, la productivité et la rétention;
• Veiller à ce que des activités continues d'encadrement et de développement du rendement soient entreprises et que des plans d'amélioration du rendement soient élaborés pour soutenir la croissance et l'efficacité de l'équipe;
• Développer, le cas échéant, la documentation relative aux offres d'emploi, à l'amélioration des performances, aux enquêtes, à la discipline, etc. conformément à la législation et aux pratiques de l'entreprise appropriées;
• Compiler et compléter divers rapports et analyses des ressources humaines; et
• Diriger les projets à l'échelle de l'organisation et le développement de programmes selon les attributions.
Le candidat retenu doit être un professionnel axé sur le service qui s'épanouit dans un environnement en évolution et qui relève quotidiennement de nouveaux défis. Ils s'approprient leur travail et sont déterminés à faire en sorte que leurs actions soutiennent le succès de l'entreprise. Ils apportent avec eux de solides compétences verbales, écrites et de présentation et une capacité à établir des relations productives dans toute l'organisation. Une excellente gestion du temps et des compétences organisationnelles seront nécessaires, ainsi qu'une capacité à analyser les problèmes et à concevoir des solutions créatives. Ils seront flexibles, s'adaptant à l'évolution des situations et des priorités.
Un candidat ayant au moins 7 ans d'expérience en tant que généraliste en ressources humaines ou partenaire d'affaires dans une entreprise multi-juridictionnelle ainsi qu'une formation postsecondaire en ressources humaines ou dans un domaine connexe serait préférable. Une compréhension approfondie de la législation du travail canadienne et provinciale, y compris les normes d'emploi, la santé et la sécurité et les droits de la personne, serait un atout. Des combinaisons d'études et d'expérience seront envisagées. Un titre CRHA / CRHA ou un titre connexe en ressources humaines serait un atout. Le bilinguisme (français / anglais, écrit et parlé) est requis.
Nous offrons une rémunération et des avantages sociaux compétitifs. Si vous êtes passionné par l'opportunité de contribuer à une entreprise très prospère et en pleine croissance et que vous souhaitez faire partie d'une équipe dynamique, nous souhaitons vous entendre.
Nous adoptons la diversité dans toutes nos opérations et favorisons un environnement de travail respectueux et inclusif. Les personnes qui représentent une variété de milieux, de perspectives et de compétences sont encouragées à postuler.
D'exprimer son intérêt pour cette opportunité, cliquez "Apply Now" ci-dessous.