Image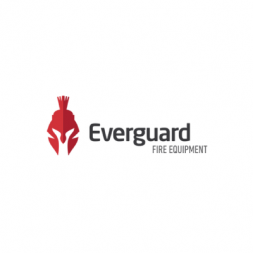 Supply Chain Lead
Industry
Manufacturing, Supply Chain & Operations
Apply Now
Supply Chain Lead
Blainville, QC
Reference #NH-14930
Everguard Fire and Safety (Everguard) is a multi-industry fire and life safety services and solutions company with comprehensive product offerings; globally recognized product and solution partners; installation, commission, inspection, and testing services and 24/7/365 support. We are proud to employ a diverse team of professionals across Canada who are focused on delivering high-quality products, solutions, and service to our clients. Every day our team members apply their unique knowledge, skills, and abilities to their work, living by our principles of Accountability, Continuous Improvement and Teamwork. We love what we do, and we are always seeking enthusiastic talent to join our team.
Our Supply Chain Lead will play a working lead role helping to building the procurement and supply chain operational strategy while at the same time supporting the timely execution of service and delivery of products to our customers through the ongoing assessment and replenishment of inventory requirements, evaluation of product lines and management of overall inventory levels. Some additional expectations of this role include:
• Leading the procurement function for the fire services division and providing daily guidance, direction, support and problem-solving assistance to the other team members as necessary;
• Establishing, maintaining and recommending internal procurement controls and processes;
• Evaluating inventory replenishment needs daily including regular communication with operations to ensure awareness material requirements and delivery requirements;
• Managing the full life-cycle of purchase order activity;
• Negotiating and/or aiding with the negotiation of best price, delivery, terms of payment and purchase conditions, tax exemptions, price escalation, and other factors impacting the total cost of procured items or services;
• Facilitating the freight forwarding process through rate quotes and freight analysis;
• Addressing overages, shortages, damages and other incoming shipment related issues;
• Managing vendor approvals, evaluations, including ongoing vendor analysis to support decision making and vendor negotiations;
• Ensuring effective data management within the procurement system including compliance with naming standards, currency of vendor data, pricing, etc.;
• Identifying opportunities to improve inventory turns, reduce inventory costs and enhance service delivery;
• Facilitating vendor and product training with Company staff and management as appropriate; and
• Supporting finance and operations in relation to financial analysis and product margin management.
The successful candidate must be a service focused professional who thrives in a fast-paced, detail-oriented environment. They must be an independent thinker who takes initiative and makes decisions. They think in terms of solutions and opportunities rather than problems and are driven to ensure their actions support the company's success. They bring with them strong verbal, written and presentation skills along with an ability to build vendor relationships and productive pan-industry networks. Excellent time management, organization and analytical skills will be required. They will be flexible, adapting to changing situations and priorities.
A candidate with a minimum of 5+ years' experience in procurement or similar role, post-secondary training in purchasing or related field along with experience or knowledge in the industrial fire and/or safety would be preferred. In-depth understanding of supply chain practices and principles obtained through a supply chain accreditation, SCMP, MCIPS or ISM would be considered an asset. Combinations of education and experience will be considered. Bilingualism (French/English, both written and spoken) is required.
We offer a competitive compensation and benefits package. If you are excited by the opportunity to contribute to a highly successful and growing company and interested in being part of a dynamic team, we want to hear from you.
We embrace diversity across all our operations and foster a respectful and inclusive work environment. Individuals that represent a variety of backgrounds, perspectives and skills are encouraged to apply.
To express interest in this opportunity, please click on the "Apply Now" button below.

Responsable de la Chaîne d'Approvisionnement
Blainville, QC
Reference NH-14930
Everguard Incendie et Sécurité est un fournisseur de services dans le domaine de protection d'incendie et sécurité. Nous offrons une gamme complète de solutions pour l'industrie en ce qui a trait aux enjeux de santé, sécurité et protection incendie. Nous avons accès à une multitudes de marques de manufacturiers propre à notre industrie. Soit pour la protection incendie 24/7/365, les installations d'équipements de suppression et la mise en service et certification de ces équipements.
Notre Responsable de la Chaîne d'Approvisionnement jouera un rôle de chef de file dans l'élaboration de la stratégie opérationnelle d'approvisionnement et de la chaîne d'approvisionnement tout en soutenant l'exécution rapide du service et la livraison des produits à nos clients grâce à l'évaluation et au réapprovisionnement continus des besoins en stocks, à l'évaluation des gammes de produits et gestion des niveaux de stocks globaux. Certaines attentes supplémentaires de ce rôle comprennent :
• Diriger la fonction d'approvisionnement pour la division des services d'incendie et fournir quotidiennement des conseils, une orientation, un soutien et une aide à la résolution de problèmes aux autres membres de l'équipe, si nécessaire;
• Établir, maintenir et recommander des contrôles et des processus d'approvisionnement internes;
• Évaluer quotidiennement les besoins de réapprovisionnement des stocks, notamment en communiquant régulièrement avec les opérations pour s'assurer de la connaissance des besoins en matériel et des exigences de livraison;
• Gérer le cycle de vie complet de l'activité des bons de commande;
• Négocier et/ou aider à la négociation du meilleur prix, de la livraison, des termes de paiement et des conditions d'achat, des exonérations fiscales, de l'augmentation des prix et d'autres facteurs ayant un impact sur le coût total des articles ou des services achetés;
• Faciliter le processus d'expédition de fret par le biais de devis et d'analyses de fret;
• Traiter les excédents, les manques, les dommages et les autres problèmes liés aux expéditions entrantes;
• Gérer les approbations et les évaluations des fournisseurs, y compris l'analyse continue des fournisseurs pour soutenir la prise de décision et les négociations avec les fournisseurs;
• Assurer une gestion efficace des données au sein du système d'approvisionnement, y compris la conformité aux normes de dénomination, la mise à jour des données des fournisseurs, la tarification, etc;
• Identifier les possibilités d'améliorer la rotation des stocks, de réduire les coûts d'inventaire et d'améliorer la prestation de services;
• Faciliter la formation des fournisseurs et des produits auprès du personnel et de la direction de la société, le cas échéant; et
• Soutenir les finances et les opérations en ce qui concerne l'analyse financière et la gestion de la marge des produits.
Le candidat retenu doit être un professionnel axé sur le service qui s'épanouit dans un environnement où le rythme est rapide et où les détails sont importants. Il doit être un penseur indépendant capable de prendre des initiatives et de prendre des décisions. Il pense en termes de solutions et d'opportunités plutôt qu'en termes de problèmes et s'assure que ses actions contribuent au succès de l'entreprise. Ils apportent avec eux de solides compétences verbales, écrites et de présentation, ainsi qu'une capacité à établir des relations avec les fournisseurs et des réseaux pan-industriels productifs. D'excellentes compétences en matière de gestion du temps, d'organisation et d'analyse seront requises. Ils seront flexibles, s'adaptant aux situations et priorités changeantes.
Un candidat possédant un minimum de 5 ans d'expérience en approvisionnement ou dans un rôle similaire, une formation postsecondaire en approvisionnement ou dans un domaine connexe, ainsi qu'une expérience ou des connaissances dans le domaine des incendies industriels et/ou de la sécurité, serait préférable. Une compréhension approfondie des pratiques et principes de la chaîne d'approvisionnement obtenue par le biais d'une accréditation de la chaîne d'approvisionnement, SCMP, MCIPS ou ISM serait considérée comme un atout. Une combinaison d'études et d'expérience sera considérée. Le bilinguisme (français/anglais, à l'écrit et à l'oral) est requis.
Nous offrons une rémunération et des avantages sociaux compétitifs. Si vous êtes passionné par l'opportunité de contribuer à une entreprise très prospère et en pleine croissance et que vous souhaitez faire partie d'une équipe dynamique, nous souhaitons vous entendre.
Nous adoptons la diversité dans toutes nos opérations et favorisons un environnement de travail respectueux et inclusif. Les personnes qui représentent une variété de milieux, de perspectives et de compétences sont encouragées à postuler.
D'exprimer son intérêt pour cette opportunité, cliquez "Apply Now" ci-dessous.