Image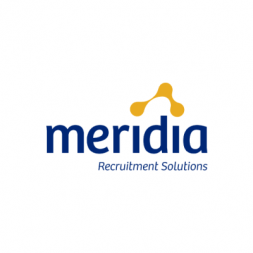 Financial Systems Specialist
Industry
Professional Services
Legal
Apply Now
Financial Systems Specialist
Toronto, ON
Reference # AC – 14920
Our client, one of Canada's largest and most successful law firms, is currently looking for a Financial Systems Specialist to join the Finance department in Toronto.
Reporting to the Director, Financial Analysis, the Financial Systems Specialist will be responsible for creating and implementing systems solutions, maintaining the functionality and integrations of existing information systems, and supporting users of the Firm's financial systems and certain management information systems.

Role Description:
Researching, developing and implementing new or improved technology solutions to meet business objectives, considering the impact and implications on other systems

Developing and maintaining complex SQL queries, stored procedures, views and functions

Performing SQL Servers administration and user-accounts maintenance

Working collaboratively with the IT security team, ensuring that all production servers are regularly updated and in compliance with the Firm's security protocols

Providing technical support to the end-user community

Performing routine database maintenance tasks and optimization checks

Assisting with the implementation and testing of system upgrades and software patches from vendors

Diagnosing, troubleshooting and resolving technical issues that arise to ensure appropriate solutions are actioned in a timely manner, including engagement of various IT teams and external vendors when needed

Assisting with regular systems audits, user-access reviews and data cleanups.
Your Qualifications:
Bachelor's degree in computer science or related field

Minimum of three years of experience working with financial/accounting/information systems, designing technical solutions and providing overall technical support, with proven experience in web applications development

Work experience in a professional services environment is an asset

Experience in working with Aderant or Elite accounting software would be an asset




developing solutions.

Strong verbal and written communication skills

Excellent programming skills using C#, VB, T-SQL, JavaScript, ASP.NET, HTML and XML

Excellent report development and deployment skills on the SSRS platform

Excellent problem-solving, analytical and critical thinking skills

Advanced knowledge of SSIS, data mining and data warehousing methodologies

Solid understanding of the concepts of relational database structure and design, and development life cycle

Working knowledge of Citrix and VMware virtual environments

Strong understanding of system disaster recovery concepts

Proficiency in SharePoint, IIS, SQL Profiler, Excel, PowerPoint and Word

Ability to conceptualize solutions to more complex issues while exploring all possible implications and outcomes

Ability to work collaboratively within the Finance team and with other departments throughout the Firm

Detail-oriented and ability to complete work under pressure and with minimal supervision

To express interest in this opportunity, please click on the "Apply Now" button below.
For more information, please contact Adam Creaghan, Partner at acreaghan@kbrs.ca or 647-336-1416 or Fay Hage, Recruitment Specialist at fhage@kbrs.ca or 647-480-1709. If you require accommodation to participate in the recruitment process, please let Fay Hage know.
Meridia Recruitment Solutions connects leading organizations with top talent by building strong relationships and creating ideal matches with candidates because we are only successful when you are. We appreciate your interest in this opportunity.
To learn more about Meridia Recruitment Solutions, our job opportunities, and career advice, we invite you to explore our site and subscribe for career alerts.