Image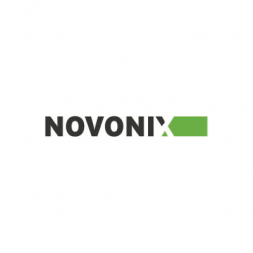 Job Title: Electrical Hardware Test Engineer
Location: Halifax
KR-14913
Providing high precision battery testing services and equipment for the lithium-ion battery industry, Novonix conducts lithium-ion battery research and provides battery making and consulting services for lithium-ion battery businesses. Serving many of the world's largest automobile and battery manufacturers, Novonix technology is used to evaluate products for EV, energy storage and consumer applications. Meridia has partnered with Novonix to assist them in growing their team with the addition of an Electrical Hardware Test Engineer in Halifax, NS.
Role Description
As the Electrical Hardware Test Engineer you will design PCB circuits as well as facilitate custom testing experiments based on the needs of a diverse client group. While supporting other members of the production team, you will troubleshoot complex, composite problems which include interactions of firmware, hardware and software. You will also design miscellaneous equipment to be used in testing and look for opportunities for process and product improvement.
Your responsibilities will include:
Designing PCB circuits and troubleshooting existing PCB circuits

Designing custom cabling and testing setups to facilitate custom tests and experiments

Participating in basic debugging, troubleshooting, and modification of embedded firmware (C language)

Writing manuals, SOPs and design documentation for new products

Providing electrical engineering support for customers and the internal battery consulting team (troubleshooting issues, advising on setup and usage of electrical equipment, etc.)

Supporting other members of the production team, including electrical EITs, software developers and assembly technicians

Performing other duties as assigned
Your Qualifications
As an Electrical Hardware Test Engineer you are adaptable and used to wearing a number of hats. You enjoy developing procedures and looking for opportunities to take initiative and be creative. Ideally having had exposure to circuit board work, you are comfortable designing and testing and have the experience to guide you during the troubleshooting phase.
Your qualifications include:
An Electrical Engineering Degree (or equivalent engineering degree) with 3+ years of relevant experiences

Proficiency with PCB design tools (e.g. Altium), as well as strong skills in analog and digital PCB design, as well as troubleshooting and repair

Experience with high precision measurement and/or metrology and experience characterizing the performance of new products (especially high precision products) are considered assets

Experience ensuring products are compatible with safety standards (such as CE Marking)

Experience with high current applications and heat dissipation

Experience with embedded C and/or embedded Linux

Knowledge of C# and/or Python programming languages is a plus

Ability to multitask and adapt to changing situations and priorities, in a fast-paced environment

Demonstrated critical thinking skills and good judgment

Strong attention to detail, able to spot deficiencies

Excellent problem-solving skills

An excellent ability to keep oneself organized and motivated

Self-starter who works well independently, and as part of a team because of their strong interpersonal skills

An excellent work ethic is valued as well as an, aptitude for learning, and Novonix will provide "on-the-job" training where applicable (dependent on the candidates' roles and assigned tasks).
This is a great opportunity to be a part of a company that provides revolutionary battery testing equipment to some big players in the industry covering everything from cell phones to electric vehicles. By joining Novonix you will be a part of an experienced team and will be able to see the direct impacts of your efforts.
To express interest in this opportunity please apply online by clicking "Apply Now" below.
For more information contact Katherine Risley, Partner, at 902-424-1120 and krisley@kbrs.ca or Jessica Severeyns, Recruitment Specialist at 902-421-1310 and jsevereyns@kbrs.ca, or please apply online by clicking the "Apply Now" button below. If you require accommodation to participate in the recruitment process, please let Katherine or Jessica know.
Meridia Recruitment Solutions connects leading organizations with top talent by building strong relationships and creating ideal matches with candidates because we are only successful when you are. We appreciate your interest in this opportunity.
To learn more about Meridia Recruitment Solutions, our job opportunities, and career advice we invite you to explore our site and subscribe for career alerts.