Image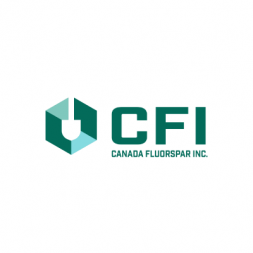 Mine Trainer
Industry
Industrial, Mining, Oil & Gas
Location
Newfoundland and Labrador
Apply Now
Mine Trainer
Canada Fluorspar Inc.
St. Lawrence, NL
Reference #NH-14906
Canada Fluorspar Inc. ("CFI") is the only active producer in Canada and the United States of acidspar grade fluorspar, an industrial mineral critical in the fluorochemicals, fluoropolymers and aluminum value chains. CFI is privately owned by Golden Gate Capital ("GGC"), a San Francisco-based private equity firm with over $17 billion in committed capital.
From its location in St. Lawrence, Newfoundland and Labrador, where its mine site is nestled amidst the beautiful Burin Peninsula, CFI produces acidspar grade fluorspar from its new world-class mill and ships product year-round to global customers in the U.S., Canada, Europe and Asia. In 2020, CFI completed the construction of a new marine terminal ("Blue Beach") and will commence with shipments of both fluorspar and aggregates from Blue Beach in 2021.
On behalf of Canada Fluorspar (NL) Inc, we are seeking an individual to join their team as a Mine Trainer. As the Mine Trainer, you will drive the development and implementation of the mine comprehensive training strategy which will include innovative systems and strategies, along with delivering technical Heavy Equipment Operator training.
Key Responsibilities:
• Assess Heavy Equipment Operators training needs across the operation, making recommendations for change and improvement
• Train new heavy equipment operators and re-certify current operators
• Review and develop operations Safe Work Procedures and implement with employees
• Keep training matrix updated and ensure information is distributed to relevant department
• Develop new training practices and procedures to suit the operations and processes, both for present and future needs
• Train on and use Immersive Technology simulator to ensure that the software is up to date
• Participate in the development and administration of simulation and/or virtual reality/artificial reality programs that may be utilized
• Train equipment operators, maintenance and utility teams, supervisors, contractors, and technical personnel how to operate and interface safely and effectively within the work area
• Ensure that training materials are updated to be compliant with OH&S legislation and site standards
Skill & Qualifications:
• Completion of relevant accredited post-secondary training in Business, Engineering, and/or applicable mining and/or industrial trades. Other combinations of education and experience may be considered.
• 5+ years in a large industrial or mining environment. Experience in a mine supervisory or dispatch role beneficial.
• Thorough understanding of large-scale mining operations and mining equipment is necessary, in addition to experience in developing practices and procedures within an industrial setting.
• Superior interpersonal, written and presentation skills are required. Experience in leading classroom-based training and in-seat assessment effectively is favorable.
• Skills in developing educational materials and training programs would be an asset. Previous experience in equipment simulation would be an asset.
• Current certification with a Mine Safety Association is desired.
• Previous experience in a heavy industrial or mining environment (preferably open pit).
To express interest in this opportunity, please click the "Apply Now" button below. For more information, contact Natalie Hand at 709-722-6925. If you require accommodation to participate in the recruitment process, please let us know.
Meridia Recruitment connects leading organizations with top talent by building strong relationships and creating ideal matches with candidates because we are only successful when you are. We appreciate your interest in this opportunity.
To learn more about Meridia Recruitment, our job opportunities, and career advice, we invite you to explore our website: www.meridiarecruitment.ca. For information on opportunities with our parent company, Knightsbridge Robertson Surrette, visit www.kbrs.ca.