Image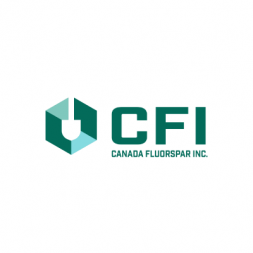 Heavy Duty Mechanic
Industry
Industrial, Mining, Oil & Gas
Location
Newfoundland and Labrador
Apply Now
Heavy Duty Mechanic
Canada Fluorspar Inc.
St. Lawrence, NL
Reference #NH-14905
Canada Fluorspar Inc. ("CFI") is the only active producer in Canada and the United States of acidspar grade fluorspar, an industrial mineral critical in the fluorochemicals, fluoropolymers and aluminum value chains. CFI is privately owned by Golden Gate Capital ("GGC"), a San Francisco-based private equity firm with over $17 billion in committed capital.
From its location in St. Lawrence, Newfoundland and Labrador, where its mine site is nestled amidst the beautiful Burin Peninsula, CFI produces acidspar grade fluorspar from its new world-class mill and ships product year-round to global customers in the U.S., Canada, Europe and Asia. In 2020, CFI completed the construction of a new marine terminal ("Blue Beach") and will commence with shipments of both fluorspar and aggregates from Blue Beach in 2021.
On behalf of Canada Fluorspar (NL) Inc, we are seeking an individual to join their maintenance team as a Heavy Duty Mechanic. The successful candidate(s) will be expected to work on a 7 days/nights on / 7 day off work rotation, 12-hour shift.
Key Job Responsibilities:
• Ensure compliance with all established policies and standard operating procedures and ensure all tools are maintained and kept in an orderly condition
• Perform preventative and breakdown maintenance on heavy equipment in a safe, timely and accurate manner
• Diagnose, dismantle, assemble, and align mobile equipment including dozers, graders, haulage trucks and loaders
• Install, troubleshoot, and maintain power transmission, hydraulic and pneumatic systems and braking systems
• Perform a variety of miscellaneous duties and assignments as directed by supervisor
Skill & Experience:
• Previous experience in a heavy industrial or mining environment (preferably open pit)
• Through knowledge of maintenance and repair of Komatsu equipment is desirable
• Proven experience with computerized maintenance information systems with is an asset
• Excellent interpersonal, oral, and written communication skills are essential
• Ability to learn from others and adopt best practices while maintaining a strong focus on safety, integrity, and reliability
• Possess a valid driver's license
• Must successfully complete all pre-access requirements, including pre-access drug and alcohol screening
To express interest in this opportunity, please click the "Apply Now" button below. For more information, contact Natalie Hand at 709-722-6925. If you require accommodation to participate in the recruitment process, please let us know.
Meridia Recruitment connects leading organizations with top talent by building strong relationships and creating ideal matches with candidates because we are only successful when you are. We appreciate your interest in this opportunity.
To learn more about Meridia Recruitment, our job opportunities, and career advice, we invite you to explore our website: www.meridiarecruitment.ca. For information on opportunities with our parent company, Knightsbridge Robertson Surrette, visit www.kbrs.ca.